Twitter follower Chris MacDonald asks:

Here's an easy way to find out:
Sit on the bench beside Sir John A. Macdonald.
Open an wifi-capable portable device: laptop, mobile phone, tablet, etc.
Connect to the wifi SSID PirateBox — Share Freely.
Open your web browser and visit http://piratebox.lan/ (or, indeed, any web address).
That is the PirateBox.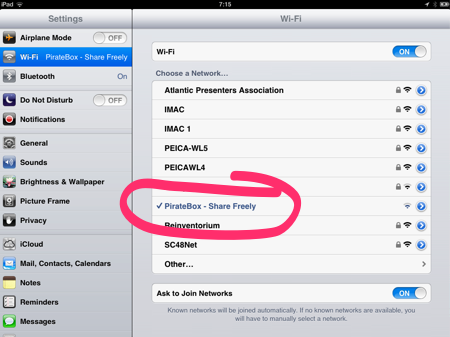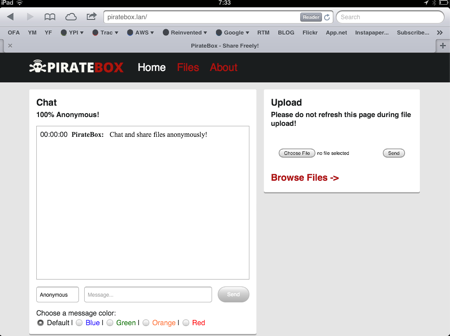 On this particular PirateBox you will find, under the Files link, many interesting things:
What's more, you can share your own content using the Upload feature: just click Browse or Choose File under "Upload", select a file you'd like to share, and your file will, once uploaded, become available to others in the "upload" folder.
All of this is happening disconnected from the Internet, running off a $35 box that you can buy on Amazon.com using software you can download for free.