I put Jackson the Tomato and Fiero the Pepper in the ground on June 3, 74 days ago.
Jackson has grown and grown, to the top of the tomato cage, and has 5 tomatoes growing, of various sizes: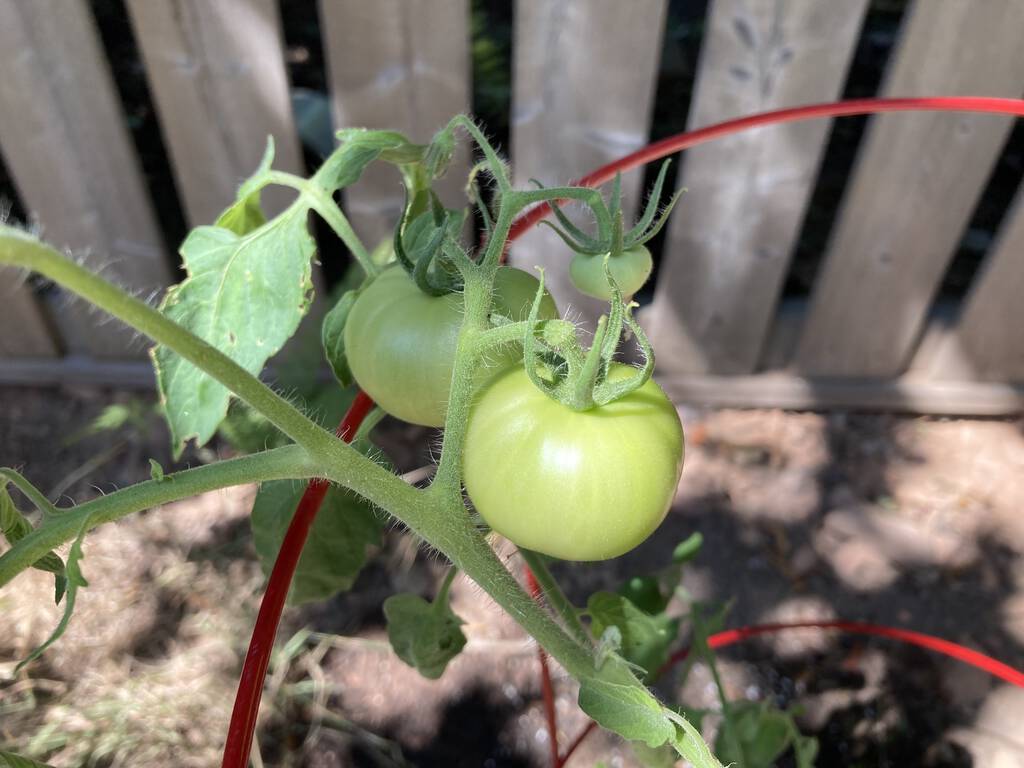 Fiero has had a single hot pepper for many weeks, and that single pepper gradually ripened from green into an intense red: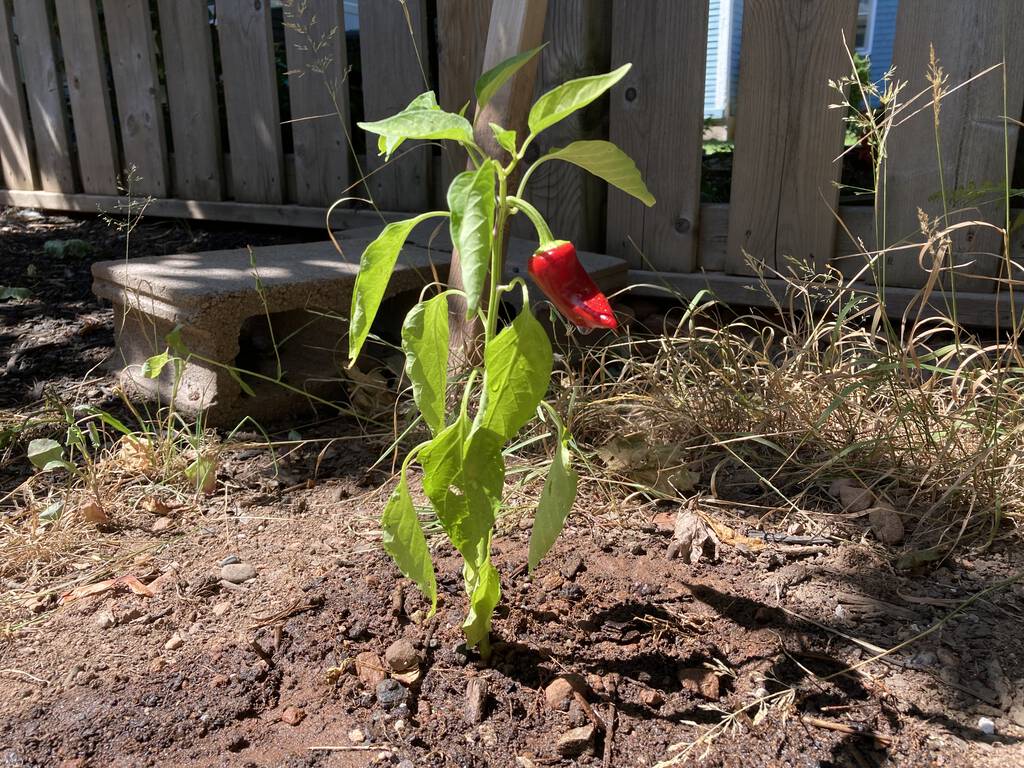 It's taken me some time to get a good watering cadence going, and I'm still not there. But both Jackson and Fiero are still alive all these weeks later, so I must be doing something right.
Thank you to my friend Brenda for starting me down this new garden path.