On my ride over the Hillsborough River last night I spotted a bridge piling I'd never seen before: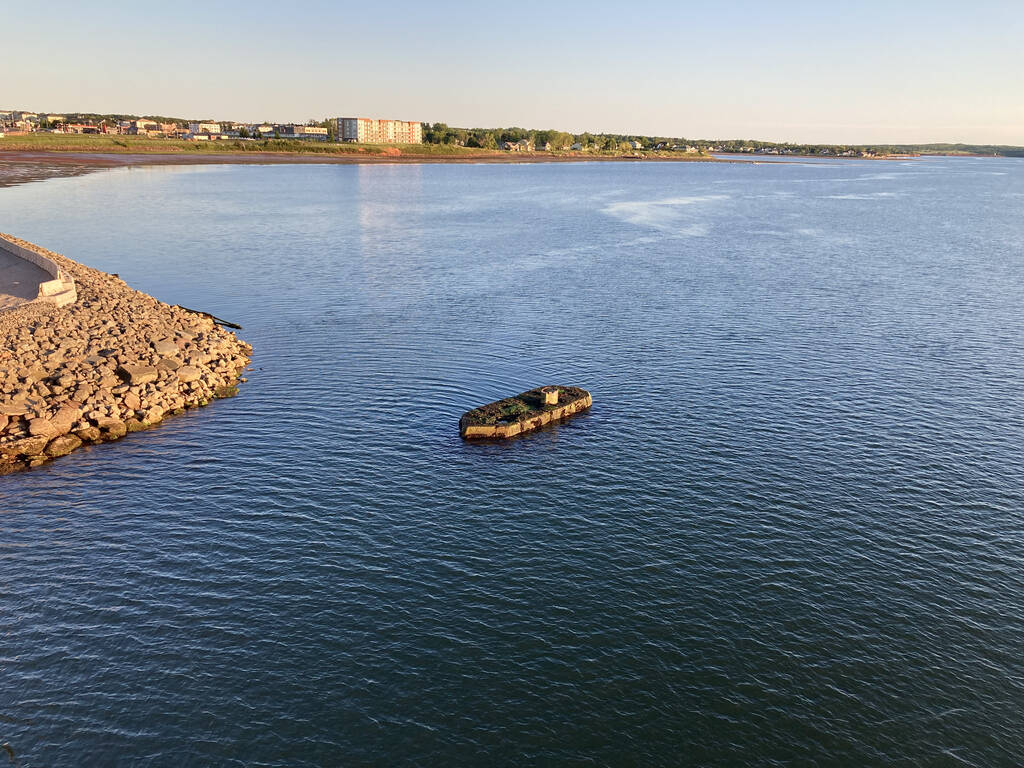 When I got home I checked to see what low tide was, and found that it had happened 20 minutes previous and was 1.52 feet.
This got me curious: what are the extreme tides predicted for Charlottetown for this summer?
So I used XTide to find out.
The lowest tide between the summer solstice and the autumnal equinox will be 0.14 feet, and will occur on June 25 at 6:21 p.m. and again on June 26 at 7:12 p.m.
The highest tide this summer will be 9.38 feet, and will occur on June 26 at 12:12 p.m.
So both the lowest and the highest tide of the summer will occur on June 26: the tide at lunchtime will be 9.24 feet higher than the tide just after supper.