As usual, my return to the halcyon shores of Prince Edward Island last week after two exciting weeks in Copenhagen resulted in a bout of culture shock that could only be cured by an impromptu family vacation to Halifax.
This was aided significantly by my first Priceline hotel booking experience, which netted us an $80 room at The Westin Nova Scotian.
The last time we were in Halifax in the summer was last August. I groused then about the $53 cost to fill up my Jetta; this year it was $71. Here's what we did for maximum fun this year:
After arriving late on Thursday night, we got up Friday morning and headed to Cabin Coffee for breakfast (coffee not the best, but atmosphere are cabin-like as ever, and Oliver likes the cinnamon rolls). We then walked over to the ferry docks and took the ferry to Dartmouth and then caught the #60 Eastern Passage bus out to Fisherman's Cove. Pretty standard maritime tourist stuff — scenic views, museum with lobster dioramas, etc. Good coffee at Sea Gulps, though, and getting there was half the fun.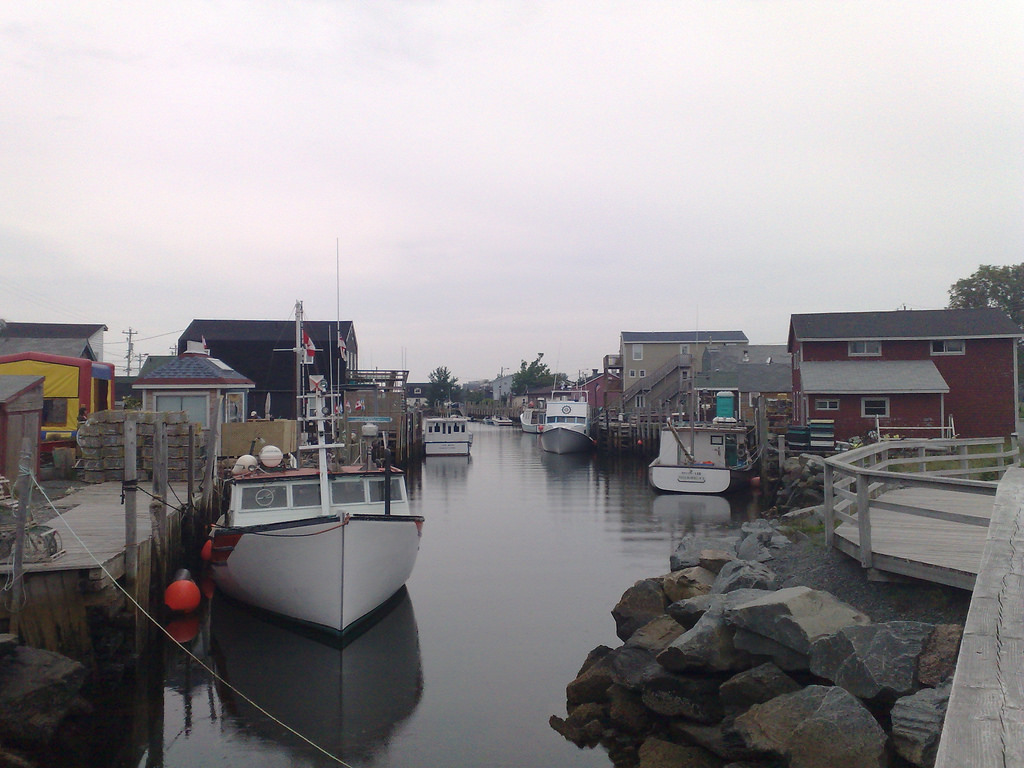 Upon return to downtown Halifax we took a tour of Province House, which is just like Province House in Charlottetown, but with an exagerated sense of self-importance, and interior decor that's a lot more frilly around the edges. The people were friendly, however, and it was nice to be in a legislature that was more concerned with matters provincial than national.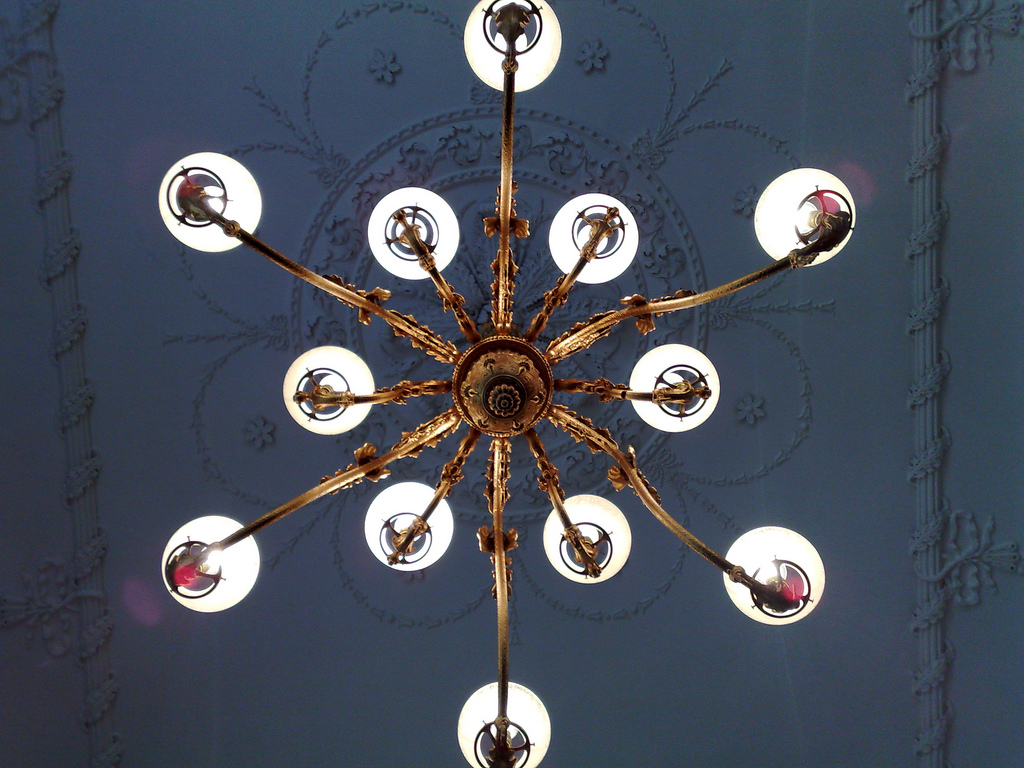 Friday night for supper we went to The Wooden Monkey. Sweltering hot inside, but an excellent server and very tasty food. Highly recommended.
On Saturday morning, after excellent coffee at Caffe Ristretto, the allure of the Theodore Tugboat tour of Halifax Harbour proved too great to resist, so while Catherine went shopping, Oliver and I headed out on the water (if you're looking for a good Halifax business idea, set up a sunscreen kiosk on the waterfront; it's almost impossible to find it anywhere, and it's where you need it most).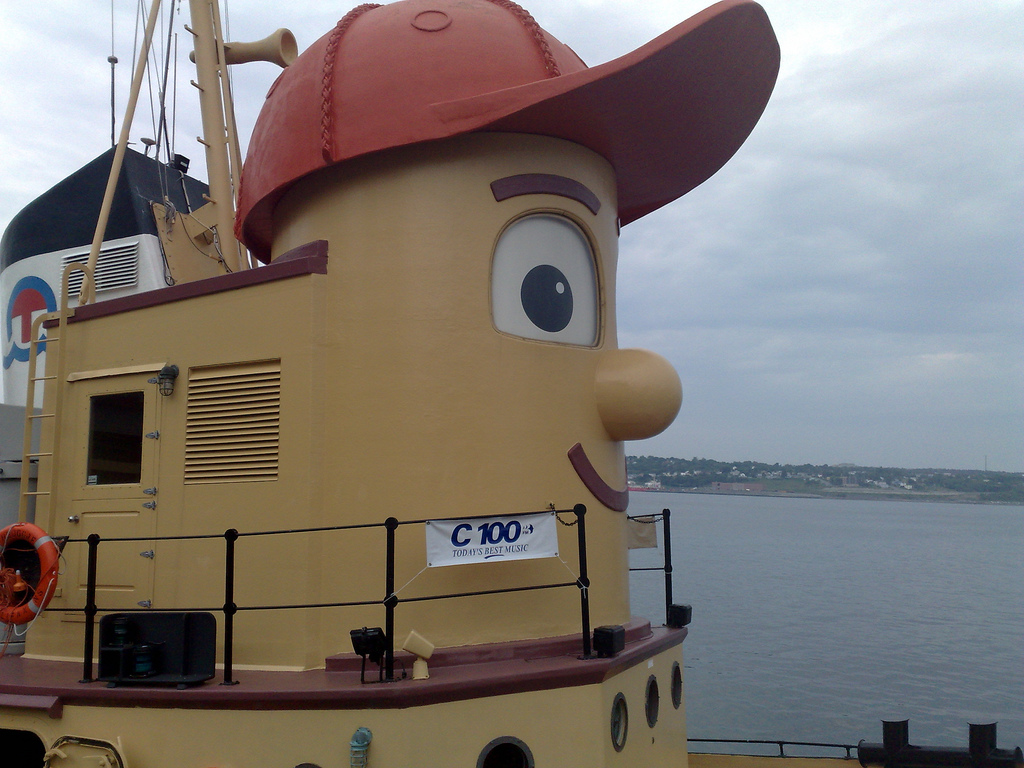 The tour was actually rather fantastic: Oliver was entertained by the Theodoreness of it all; I just enjoyed being out on the water.
Saturday afternoon Catherine and Oliver headed to the Museum of Natural History which, from all reports, was a great visit (turtles were touched, butterflies marvelled at, etc.). I took the opportunity to grab a coffee at Steve-o-Reno's after a planned shoe-shopping venture ended in lack-of-selection catatonia.
Saturday for supper we followed a review in The Coast to Chabaa Thai Restaurant. We should have gone to Talay Thai: Chabaa's food was bland, the portions much, much too large, and the service spotty. I don't think we'll be back.
After supper we headed over to the Park Lane multiplex to see WALL-E. We all enjoyed it, and basically everything that Mathew Rainnie said in his Compass review is true.
Sunday morning we grabbed breakfast at The Wired Monk, stopped at Pete's Frootique in Bedford on the way out of town, made a perfectly-timed run for the ferry back to the Island, and were back home by supper time.
The irony of all this? We spent the entire weekend inside the prescribed tourist zones and had lots of fun, thus calling into question my entire Mask Tourism philosophy.