My family moved to the small village of Carlisle, Ontario in 1973. It was a sort of toned-down "back to the land" effort by our parents: no cows or chickens or wind power or yurts, but certainly a move toward the rural from our previous house in suburban Burlington.
The house in Carlisle, on Progreston Road, had 2 acres of land, all of it cleared. The previous owner had purchased a barn at auction some years previous and had disassembled it and moved it, and so much of the back yard was littered with lumber of all shapes and sizes that needed to be gathered, cut up and, in some cases, turned into sheds, a task that, for we boys, seemed to stretch on for hundreds of weekends.
Once the barn was cleared out of the way our parents set out on an ambitious reforestation plan, purchasing tiny seedlings and, with Mike (age 6) and me (age 7) to help, covered the back half of the lot with trees. Again, it was a process that, to our young minds, seemed endless and backbreaking and, perhaps, pointless.
Then 40 years passed.
And here's what's there now:
And here's what it looks like on the Google Satellite map: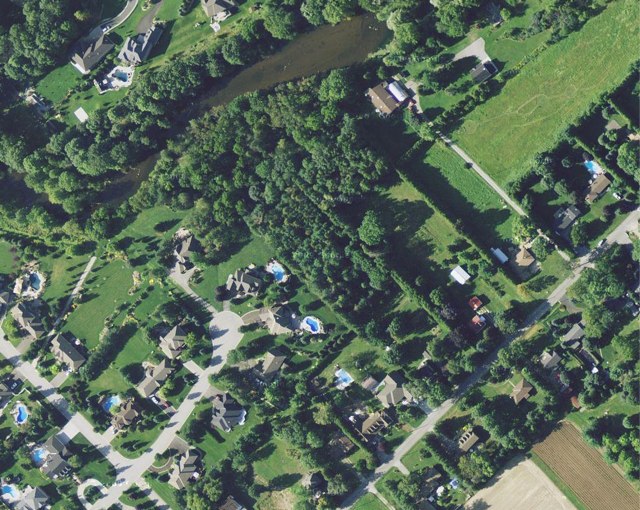 What an enormous gift our parents gave Mike and I forty years ago: from here in the future being able to see tiny seedlings transformed into a forest of trees taller than we could have imagined demonstrates what's possible in a lifetime, and shows the value of being patient.
Next Tuesday the moving trucks will show up at the house on Progreston Road and our parents will move out of that house – back to Burlington just a few miles from where they lived in the late 1960s, as it happens – and a new family, with a young daughter in tow, will move in.
Mom and Dad and Mike and I made her a forest to play in. That's pretty amazing.