Both Catherine and I have a lot of miscellaneous gear to schlep around: Catherine has sewing machines, quilting fabric, and works of art; I have drawers of metal type, bankers boxes of files, and computers.
It's never been enough schlepping to warrant purchase of assistive devices, but cancer has affected Catherine's bones to the point where she can use a little help (and I'm not exactly Fred Astaire myself these days).
So, when Catherine was set to head up west for a Modern Quilters weekend, I was nominated to go to Canadian Tire to see what I could find.
There, amongst the more traditional hand trucks and dollies, I found exactly what we needed: a low-cost tool that, Transformers-like, could work both as hand truck and hand cart: the elaborately-named Cosco Shifter Multi-Position Heavy Duty Folding Hand Truck and Dolly.
Even better: it's regular price at Canadian Tire was $104.99, but it was on sale for $64.99.
Sold.
It has three positions.
Folded up it's about 16 inches by 32 inches and it looks like this: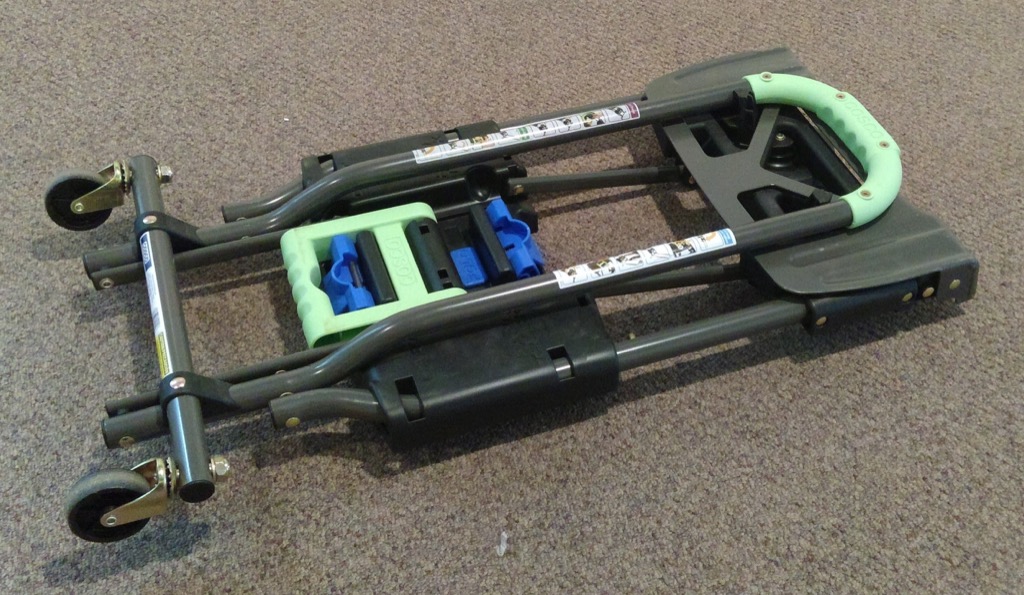 If you snap the green handle on the right out of its lock (it doesn't seem, at first, like it will snap out, but it does), and pull up, then it transforms into a hand cart: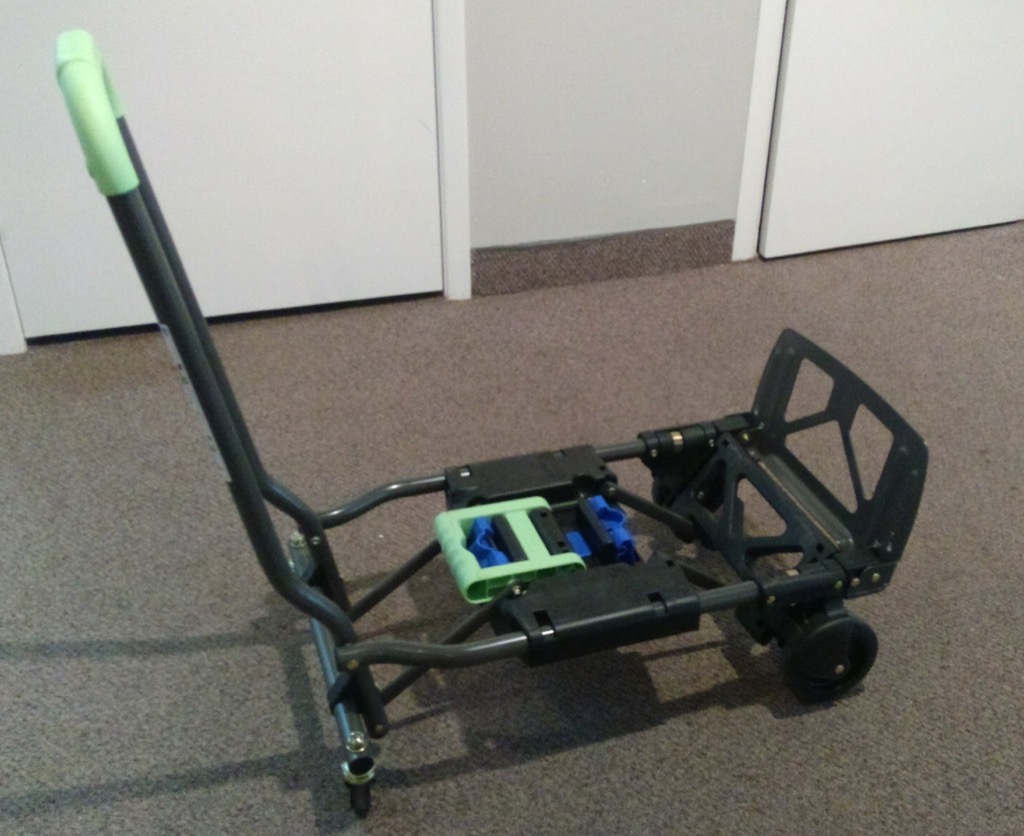 I just used it, in this position, to haul a big sewing machine, a piece of plexiglass, a bag of fabric, a basket of fabric, and a canvas bag of supplies from our house to Catherine's studio; it worked well on the newly-paved street from our house to the end of Victoria Row and then rattled and shook (but kept its cool) once we hit the faux cobblestones for the rest of the roll.
Snap the blue switch on the left (in the middle of the green assembly) and move the green handle over to the right side, and it transforms into a stand-up hand truck: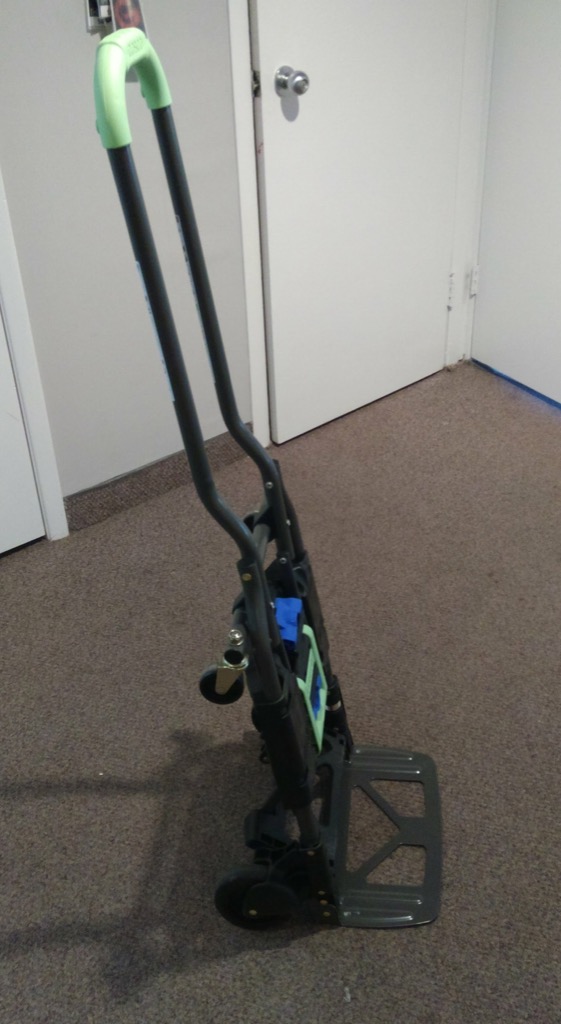 This position is good for moving boxes and similar rectangular-shaped things, and can benefit from the addition of a bungie cord to secure the load to the truck.
I wouldn't want to use this for an Everest expedition, or even on a job site, but for light-duty household and shop work it's just what we needed, and it's small enough folded that we can tuck it in the closet for when we need it next.