For some reason I thought that it would be better to take the bus to the Charlottetown Farmer's Market this morning than to drive — what with the ice all over the roads and the driving rain. I'm not sure why this seemed like a good idea, especially given that taking the bus means walking along Belvedere Avenue to the Market with a sketchy sidewalk: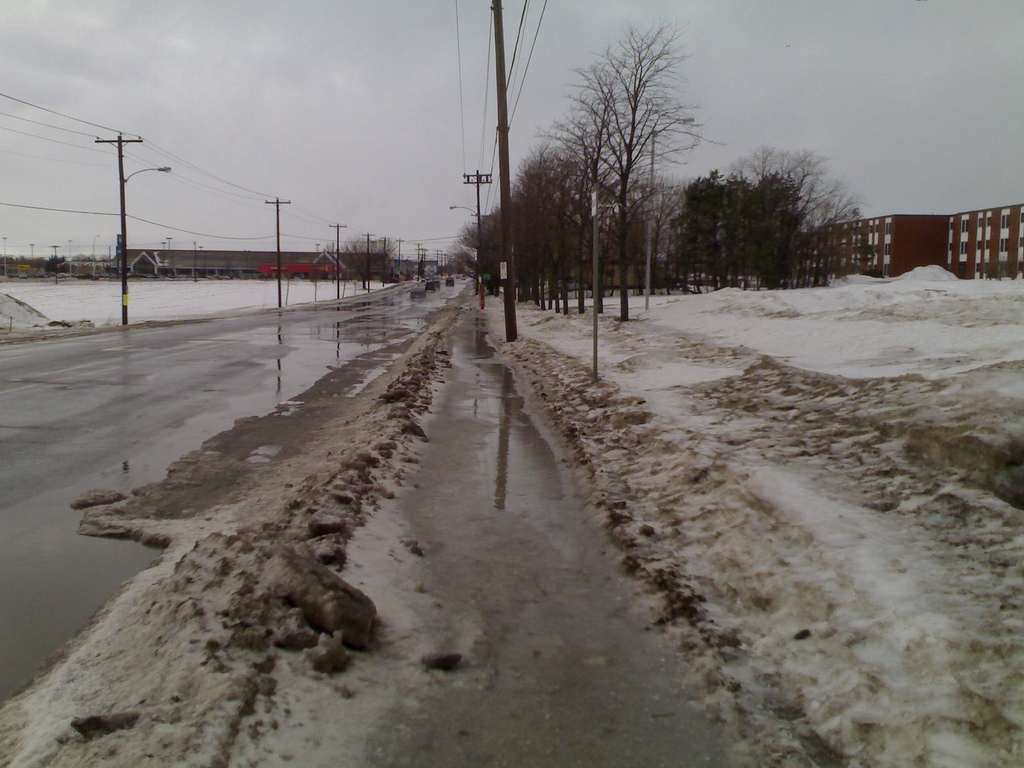 Amazingly enough we didn't get completely drenched, as most drivers were watchful enough to slow down and avoid the puddles. There were some clods that came awfully close to dousing us, though; frightening to realize that some people really aren't paying any attention at all to their driving environment.
By 12:00 noon the sun was out and the day was very pleasant.