I have long been curious about Royalty Junction, the spot north of Charlottetown where the east-west railway line met the Charlottetown railway line. I could never figure out why I never ended up driving through Royalty Junction until today when, looking for a place for Oliver and I to take a quick later-afternoon walk, I came to realize that it's a junction that doesn't actually directly abut any roads. Here's what it looks like from the air: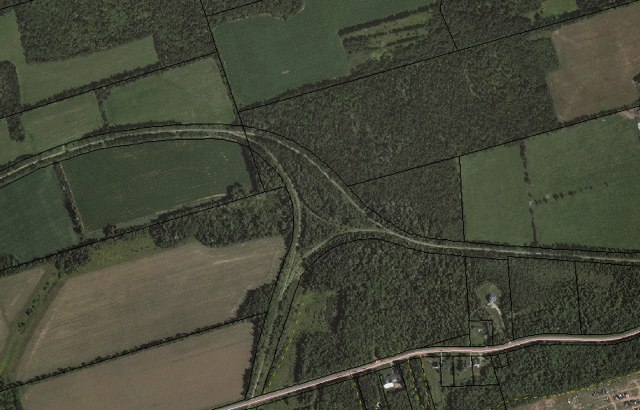 The historical plaque posted at the junction describes the it as a "wye", which it clearly is looked at from any direction you might approach it in. Here's Oliver illustrating this very fact: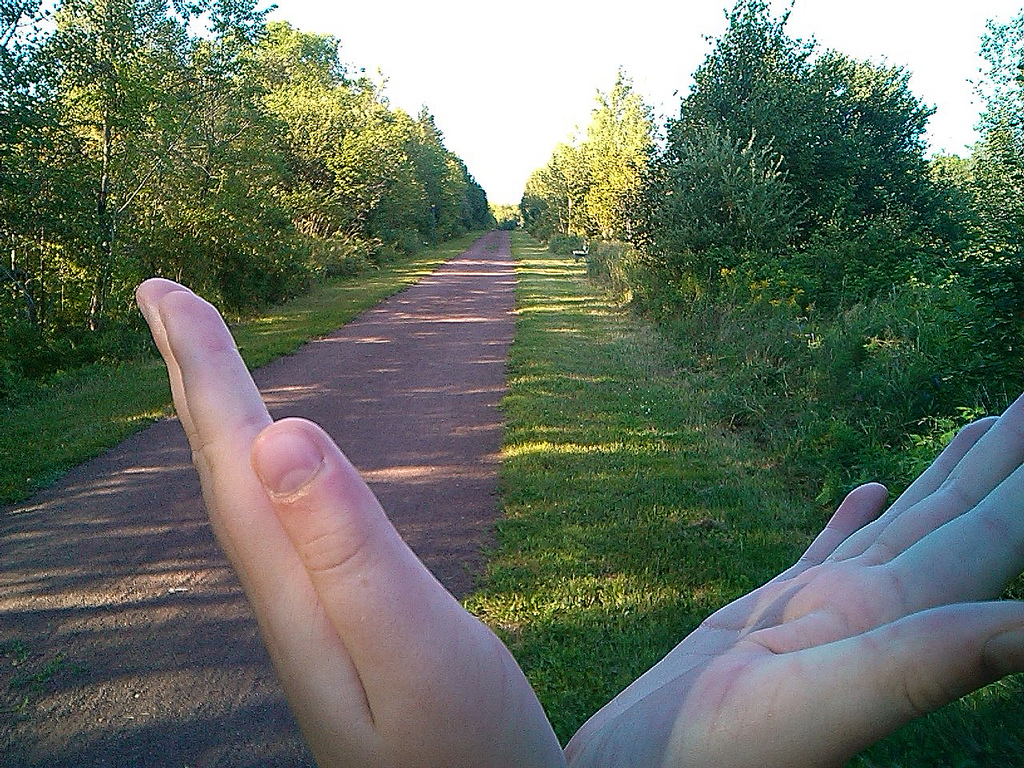 The plaque goes on to describe the function of the junction:
The station itself was located in the "wye" between the diverging Souris and Kensington tracks with platforms on both sides for passengers who might be changing trains. The wye was a full triangle, with an additional siding across the middle. A Station Agent's dwelling was provided on site beside a "teamway" (the antecedent of a driveway). Only the trail remains at the overgrown site today.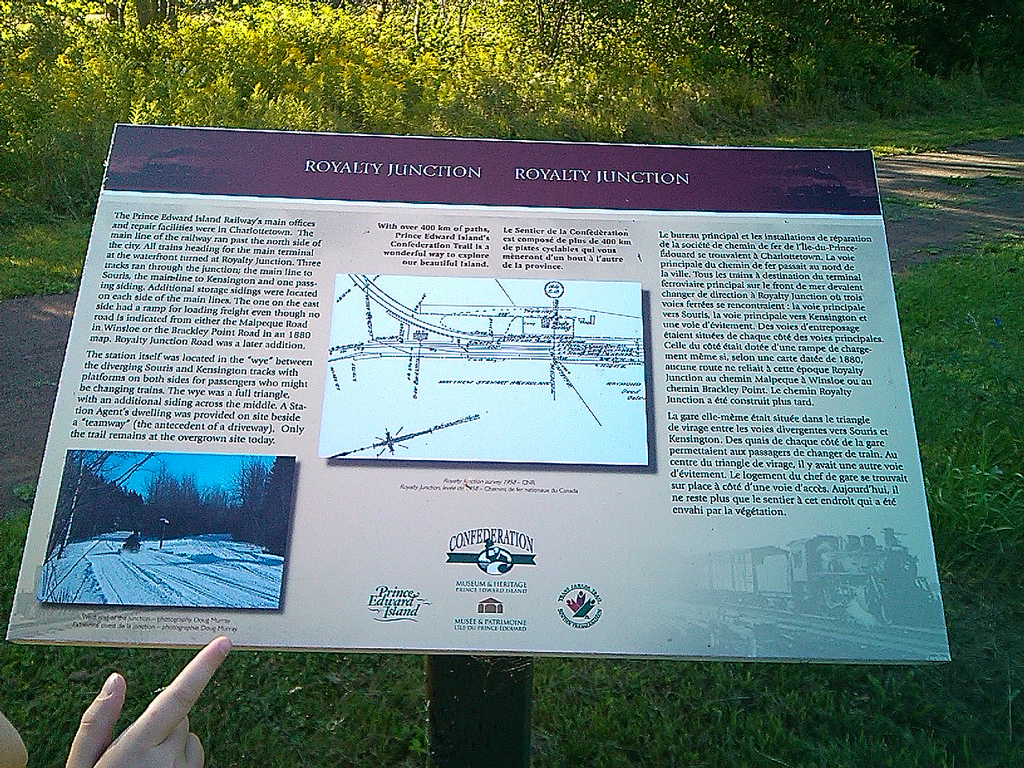 Royalty Junction is a really easy place to visit, as it turns out, and you can even visit without a car, as the "T3 Winsloe and Airport Connector" bus will drop you off nearby.
You can join the Confederation Trail in Winsloe where it crosses the Winsloe Road near Red Oak Landscaping (this is just 5 minutes walk from the PetroCan where the bus will let you off). The loop along the trail, through Royalty Junction, bearing off toward Charlottetown and then cutting back across to Winsloe on the Royalty Junction Road takes 45 minutes to an hour depending on how much dawdling you do. Here's a map showing the route:
To make the journey by bus most conveniently, take the 1:45 p.m. University Avenue #1 bus from Confederation Centre of the Arts to the Charlottetown Mall where you'll transfer to the 2:00 p.m. T3 Airport and Winslow Collector line toward Winsloe. Get off at the Winsloe PetroCan at 2:13 p.m. Spend a pleasant hour doing this trail loop, stop for a coffee at the Tim Hortons inside the PetroCan, then catch the 3:43 p.m. bus back to the mall, rendezvousing with the 4:00 p.m. bus south on University Avenue which will put you back downtown for 4:15 p.m. Can you get that much nature and that much heritage without driving a car anywhere else?