Oliver and I have been experimenting with new and interesting ways of getting from Stars for Life back home: today's experiment involved walking down Beach Grove Road, across North River Road to the Hermitage Creek Trail, and then along the trail to University Avenue where we caught the bus downtown.
Along the trail, just in front of Tremploy, we came across this "Freshwater Marsh & Pond" sign, with both the CADC and West Royalty logos on it: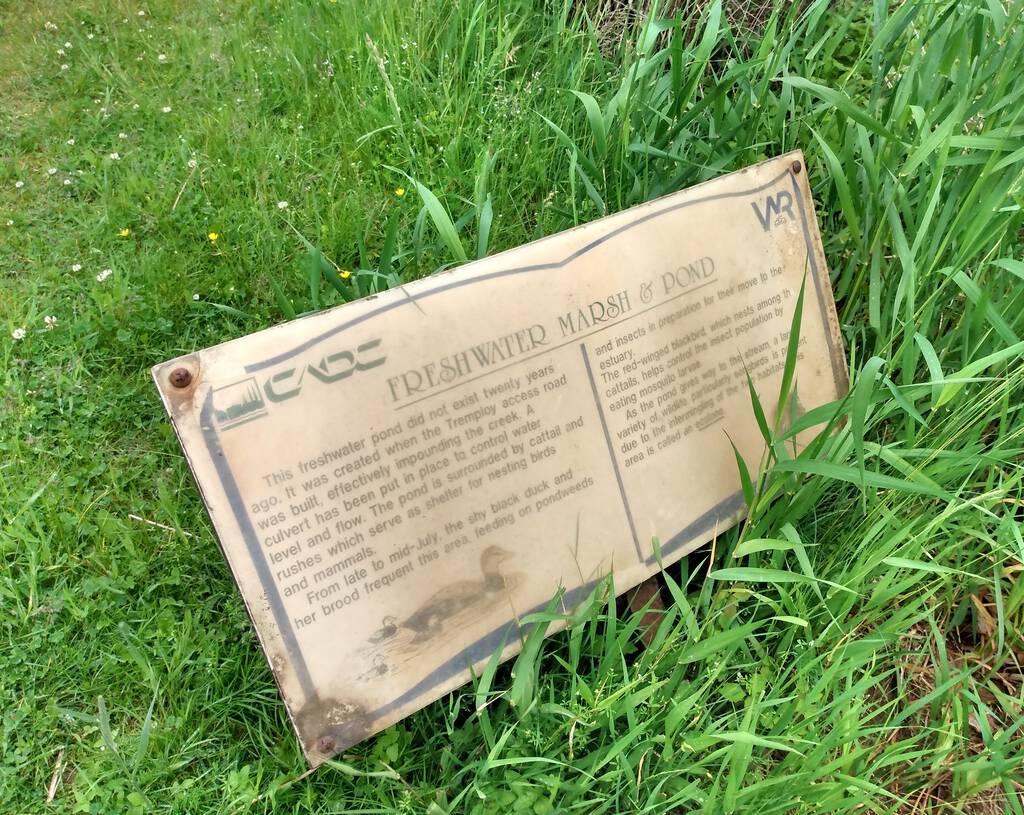 West Royalty hasn't existed as a separate community since 1995, meaning this sign must be at least 24 years old. It's held up surprisingly well.
I wonder when CADC (now also defunct) built its last nature trail.