Let's stipulate for the record, before I begin, that I've no great fondness for beer.
If basil went extinct, I would be gutted. If I could never drink another beer, well, meh.
There are some few small exceptions: a stark beer over Indian food with Olle in Malmö brings back good memories. And having a beer while watching a movie, sitting in a lounge chair, on a warm summer night, in the field at Freiluftkino Kreuzberg in Berlin is a singular pleasure.
But otherwise, meh. Especially when you start talking about chocolate afternotes, hoppiness, percentages of alcohol.
Which is why nobody is more surprised than I that I've become a fan of Upstreet Craft Brewing, the new Charlottetown brewery that is, as it happens, about 20 minutes walk up the street from our house.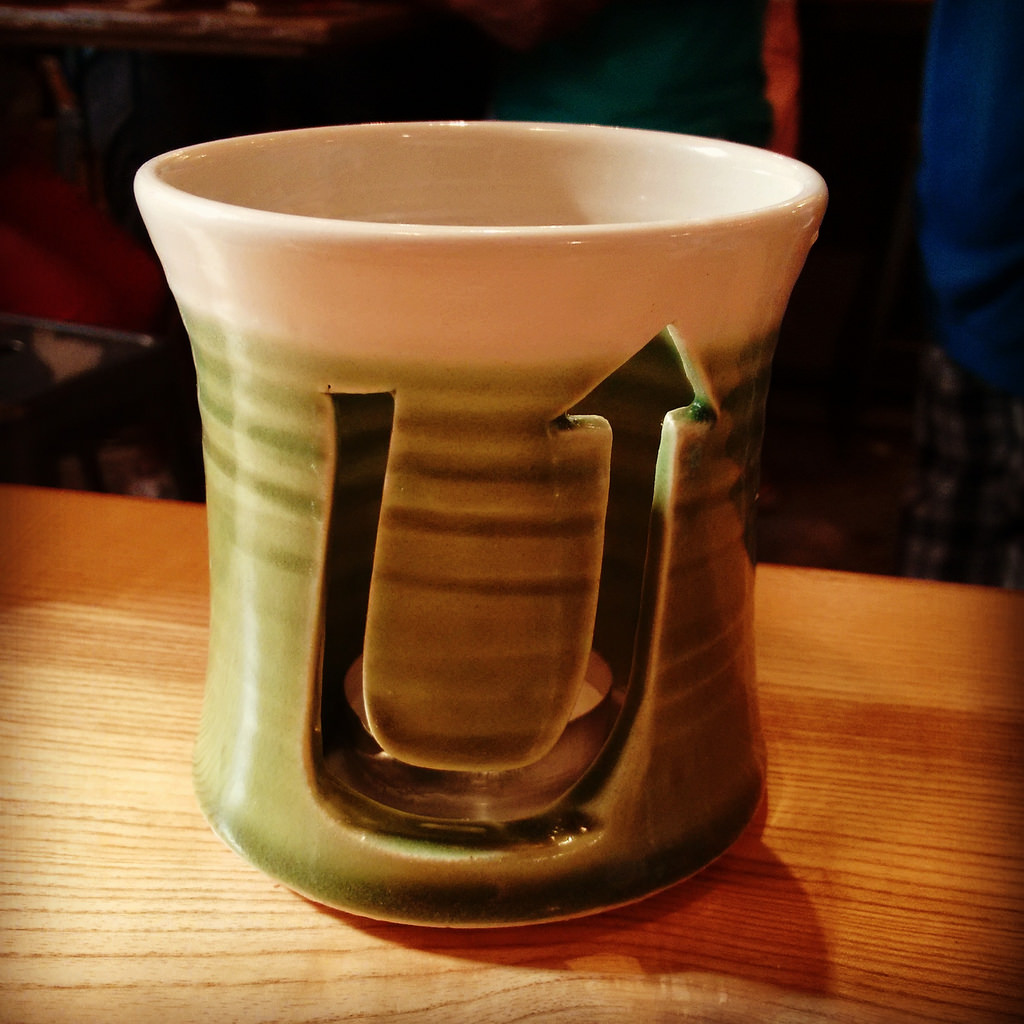 Although it's been operating all summer long, yesterday was a sort of coming out party for Upstreet: it held a self-styled "block party" and invited the neighbourhood to stop in, have a beer, a haircut, some food, and a brewery tour, all while local musicians played on a stage in the parking lot. Catherine and Oliver and I spent the afternoon there; it was great fun.
The thing about Upstreet is that you need not have a taste for beer to enjoy its many other pleasures.
The free-play PacMan game. The wall of board games. The comfortable, solid wooden chairs. The spotlessly clean washrooms. The friendly staff. The invitation to get some food from the Thai Pad food truck in the parking lot and bring it inside to eat. The attention to the small details of typography and design that permeates.
In this light it's interesting to contrast Upstreet with the longer-established PEI Brewing Company across town. PEI Brewing's overarching style is more "Air Canada Maple Leaf Lounge for beer drinkers" whereas Upstreet's is "neighbourhood pub, but with better aesthetics." PEI Brewing is monumental; Upstreet is to scale.
All of which kind of makes me wish that I did have a greater fondness for beer, as I think I'd appreciate Upstreet all the more.
That said, I've certainly sampled their beer, and if I was to be captured by some beer-mandatory cargo cult, I wouldn't mind that much if it was their beer of choice: it's sprightly, inspiring, with definite overtones of morning dew and existential angst and a finish that evokes Mahler's earlier works.
I made all that up.
Well, not the cargo cult part. But the part about the Mahler.
Upstreet is a welcome addition to our neighbourhood.