Ironically, given the worldwide "go into your houses and do not emerge until at least 2022" feeling in the air, this has been a more social summer than any summer since the early 1990s for me, something facilitated greatly by the installation of the patio umbrella on our back deck. The umbrella turns a previously sun-baked space into a shaded nook, aided greatly by the helpful shady landscaping grown by our northward neighbours.
Because my having-company-over social skills have been left fallow for so long, COVID-19 socializing is not a stretch for me: it just seems normal. 
I had a new neighbour over yesterday for tea to talk cycling and wind energy; here's the setup: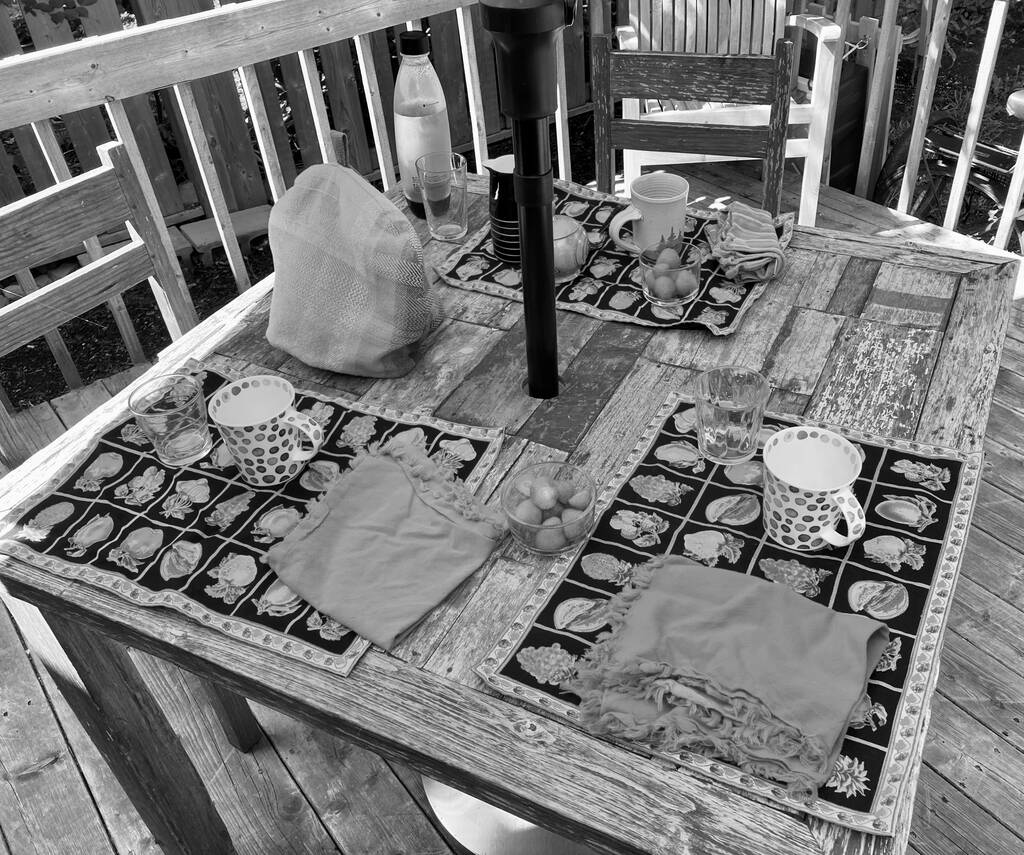 An over-gifting of Sodastream bottles at Christmas has had the unexpected spin-off benefit of allowing me to give each visitor their own chilled bottle of water-with-gas. I got strawberries from Heartbeet Organics on Wednesday, and mindful of the "don't serve food via buffet" public health rule, we each got our own bowl. I poured the tea; we each got our own milk pitcher. Just off to the right, out of view, was the monster bottle of hand sanitizer.
A good time was had by all.