Catherine and her partners Lori Joy Smith and Norma Jean Maclean are opening a show in The Gallery at The Guild on on Wednesday, June 18, 2014.
Each of them has a distinct style, and, beyond that, their show has no unifying theme, at least to their mind.
So what to call it?
They hemmed and hawed and finally came up with "Untitled."
How to design a poster for a show named "Untitled"?
Cut out the title!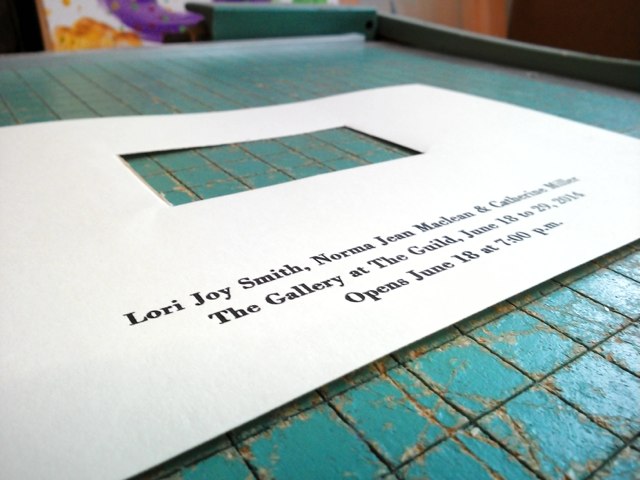 Ironically, Catherine and Oliver and I will be driving our VW camper north from Düsseldorf as the show opens, and we'll be in Europe for its entire duration.