I received a Word file in Ukrainian this morning that started as follows: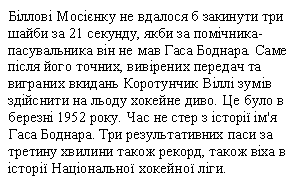 It came from a man named
Andriy
who lives in Kyiv, Ukraine and is writing a book about Ukrainian hockey players, including my cousin
Gus Bodnar
.
It is alas written in Ukrainian, which I do not read, write or speak. I'll have to start cultivating some Ukrainian friends. Perhaps my brother Steve who, in Saskatoon, lives in one of the epicentres of Ukrainian-Canadianess.