My favourite new fountain pen this year is the TWSBI GO that I purchased at Oblation Papers & Press in Portland, Oregon in March: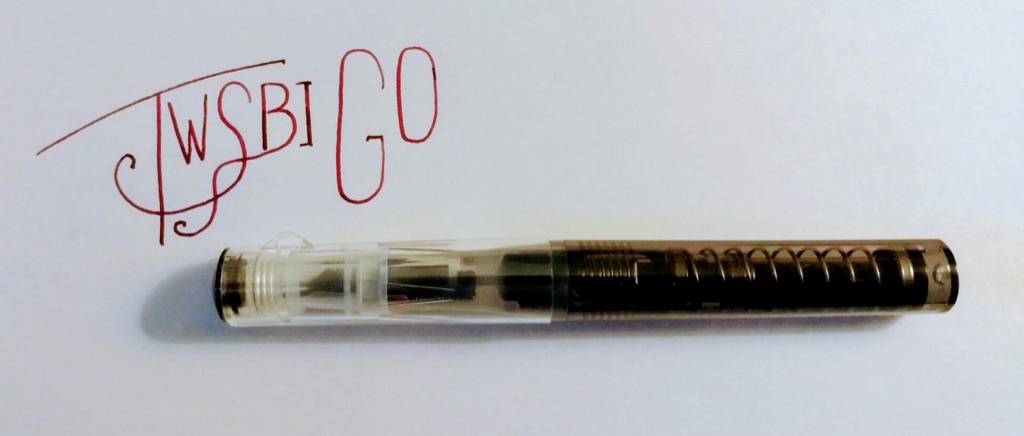 The GO is an inexpensive pen–it cost me less than $20–with a striking design and a novel ink-filling mechanism: a spring-loaded pump, the instructions for the use of which are delightful: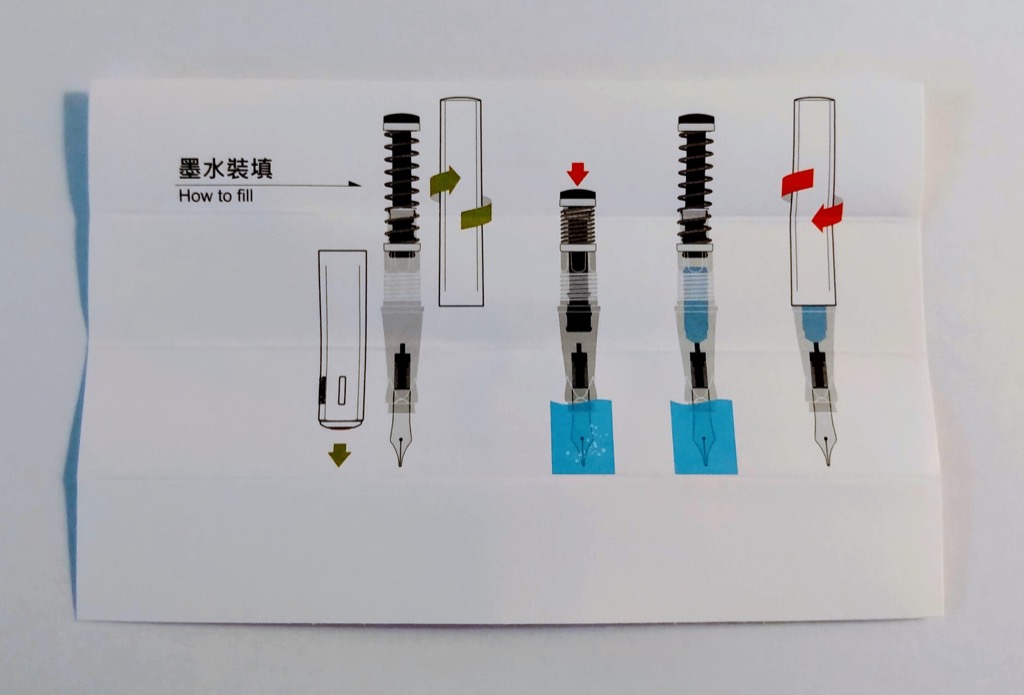 And it really is that easy: unscrew, stick the nib in your inkwell with the plunger depressed, let go, and it's filled with ink. It makes filling the Pilot Metropolitan, with its squeeze-the-rubber-bladder filling system, seem positively antediluvian.
TWSBI is a Taiwanese pen manufacturer with a name that has an interesting backstory:
TWSBI's name stands for the phrase "Hall of Three Cultures" or "San Wen Tong" in Chinese. The character "Wen" translates into language and culture. The phrase "San Wen Tong" also brings to mind the Hall of the Three Rare Treasures created by Emperor Qianlong as a memorial to three great masterpieces of Chinese calligraphy. The initials of the phrase "San Wen Tong" was reversed and thus turned into "TWS". The last letters "Bi" was added with its literal meaning of "writing instruments". Thus combining the two segments, creating TWSBI.
You cannot, alas, buy TWSBI pens locally right now, but you can get them from Wonder Pens in Toronto.