Two new businesses have sprouted in Charlottetown this spring that might have escaped your notice.
Of course everyone already knows about Zen Sushi on Queen Street, in the former Just Juicin' space. What you might not know is that, as of yesterday, they have a Zen Sushi Express cousin on Kent Street, between Piazza Joe's and City Cab.
Zen Sushi Express is open daily from 10:00 a.m. to 6:00 p.m. and you can sit inside, take out, or call for delivery (892-4523). Here's their menu: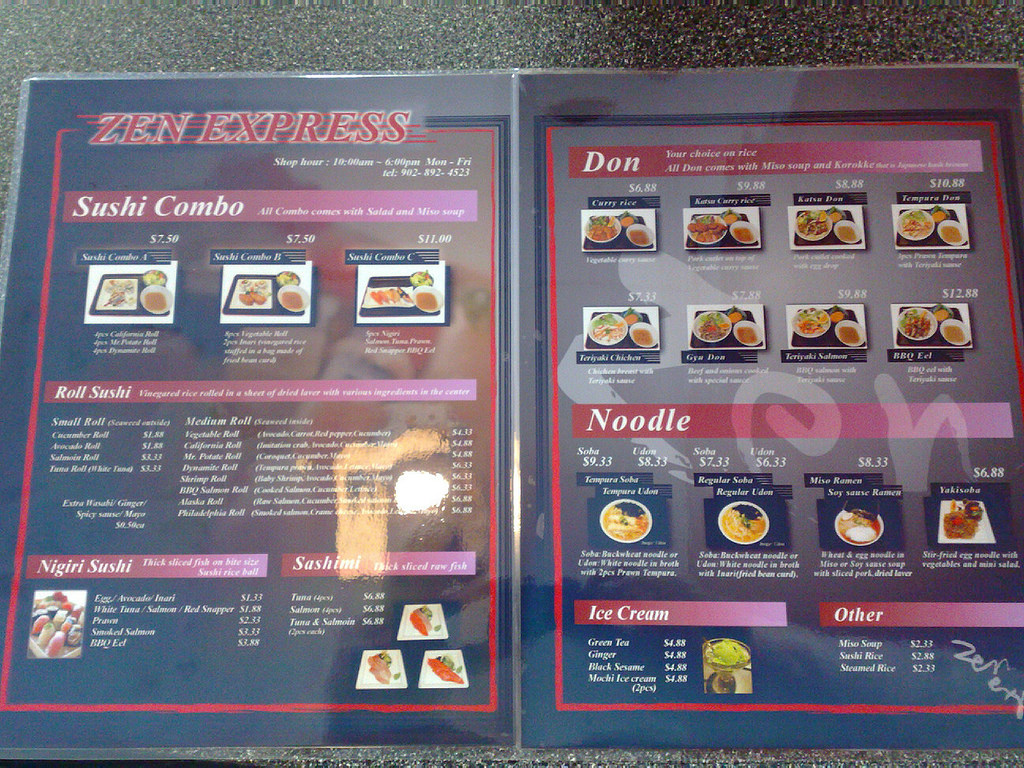 And here's my lunch: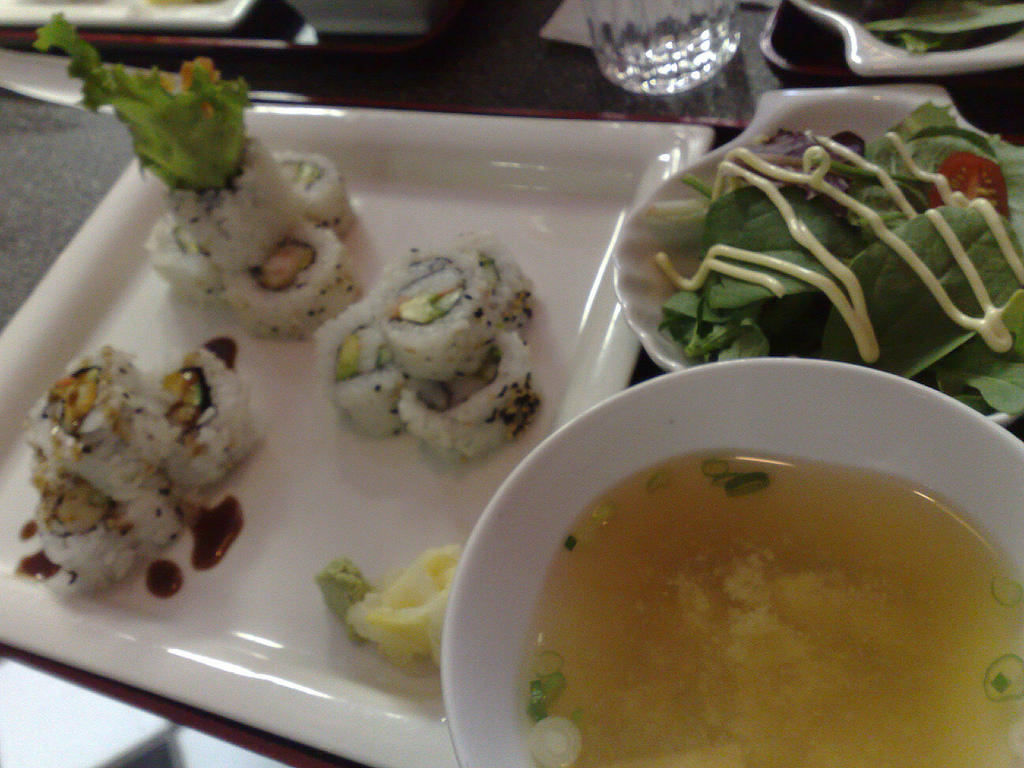 Oliver, Catherine and I ate lunch their yesterday: Catherine and I each had the Sushi Combo A and Oliver had the Sushi Combo B. All of these were well-prepared and tasty, and the service was fine. As there's only two intersections between our house and the new place, we're considering beta-testing an "Oliver goes to pick up sushi for supper" program this summer.
The other business you might not have noticed, mostly because it's outside of the normal traffic patterns of your everyday Charlottetowner, is Cottage Industry, on Grafton Street across from The Pilot House where Island Furriers used to be.
Cottage Industry sells furniture and related decor the likes of which (save for a brief shining moment when the Tim Banks-controlled Home Hardware first opened) Charlottetown has never seen before.
Which is to say, things like this: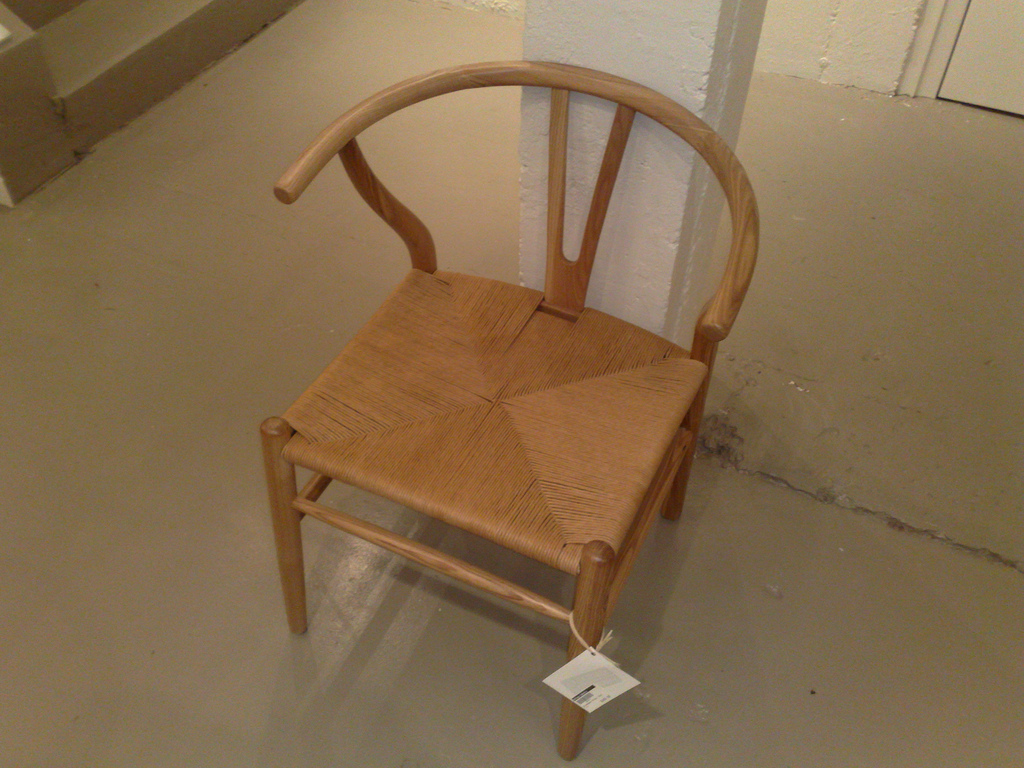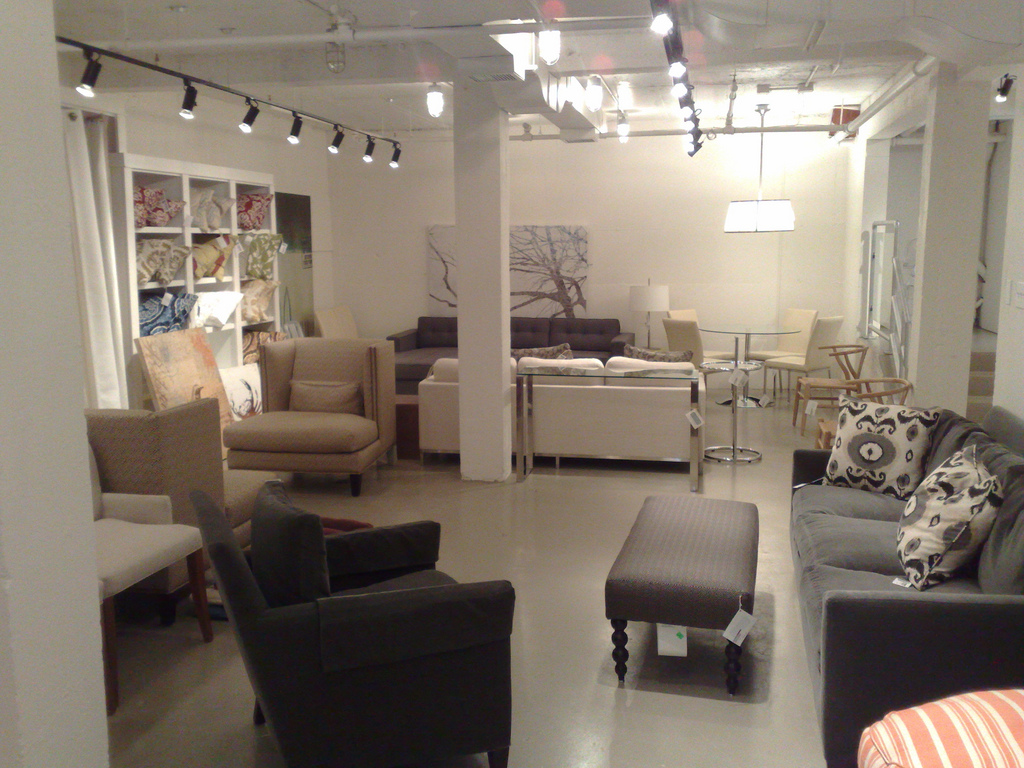 In other words, more than just the usual La-Z-Boy and frumpy-gingham colonial-style furniture you find elsewhere. It's not cheap, but it's all solidly built and very comfortable. Think "IKEA sensibility, but built to last forever." And somewhat less "1,000 year-old tree trunk crafted into a chaise lounge" than the (still wonderful nonetheless) furniture at The Dunes.
Both are welcome additions to the downtown community.