I first visited Malmö back in 2005 when I took the train over for supper after my first reboot. One of the things I lamented on that trip was the difficulty in taking photos of the Turning Torso, the stunning Santiago Calatrava-designed skyscaper in the city's western harbour.
This summer I resolved to get up close to the building and to finally take some photos, and so a couple of weeks ago Oliver and I walked over from the central train station on a windy, chilly summer day to see what we could see.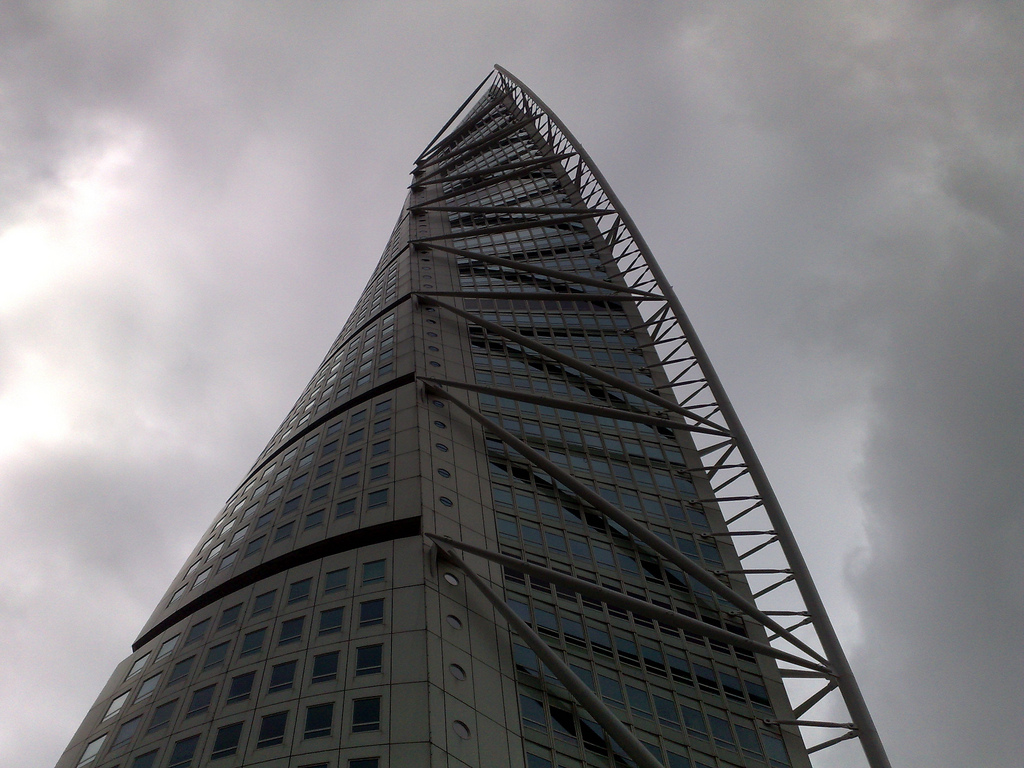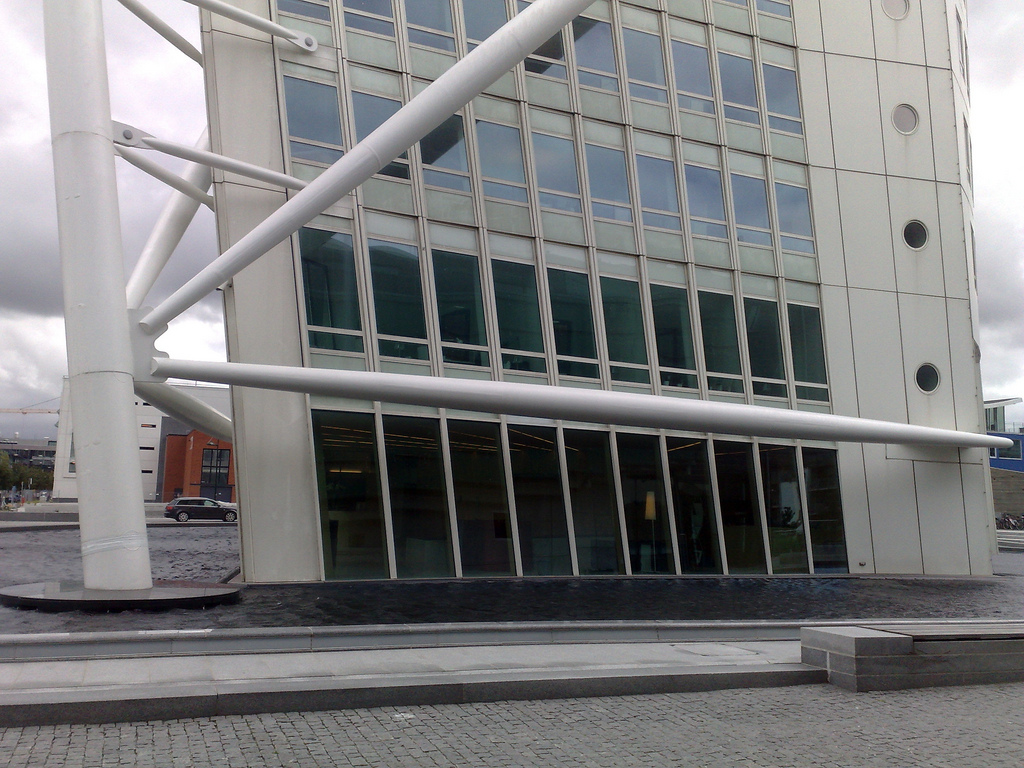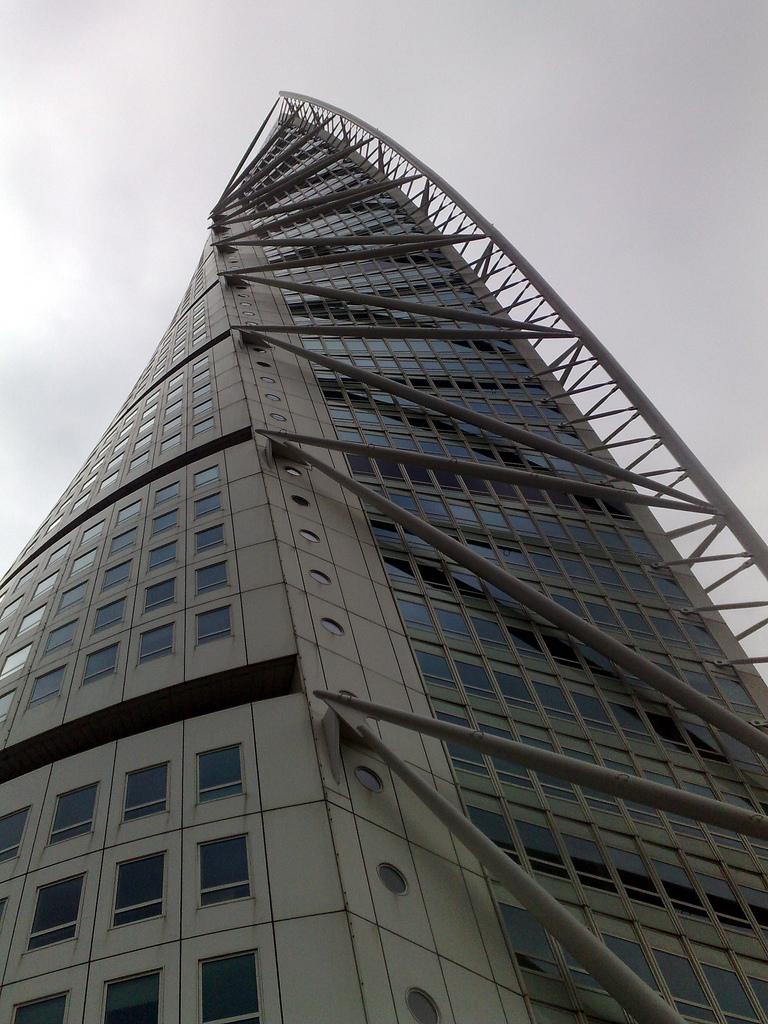 Up close it's an even more intriguing building, one that seems to defy what I expect humans are capable of constructing. If you ever find yourself in Malmö it's worth the 30 minute walk (or 5 minute bus ride) from downtown to take a look for yourself.