My Saturday afternoon activity yesterday in Greater Crapaud was seeking out the Tryon River Trail, a trail maintained by the Tryon & Area Historical Society that runs through the woods and along the salt marsh beside the Tryon River.
The main trailhead is on Route № 10 before you go around the bend to the church, across the road from the Tryon Museum.
Conditions weren't the best for a hike yesterday, so I could only make it about halfway through the first trail segment before I had to double back to Samuel Holland Lane and walk up the road a bit to where the trail continues along the river on the other side. About 5 minutes into that stretch of the trail there's a lovely bench in a sun-filled glade that was about the most peaceful place on Earth I've come across in a long while.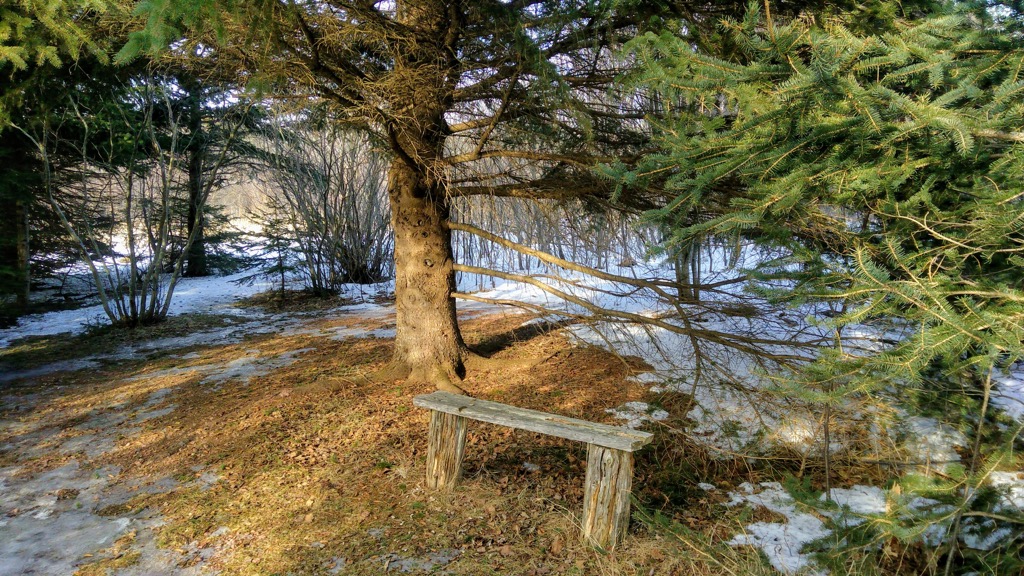 I added the trail to OpenStreetMap, so it's now available on Waymarked Trails should you like to seek it out one winter afternoon yourself; adding trails like this is another daily OpenStreetMap habit, like updating the hours of your local restaurant, that can be built into a blogging routine with positive spin-offs elsewhere.