On Prince Edward Island, if you want to go to the shore you don't have to think about it too much: you just drive until you can't drive any longer. I decided I needed to get out of town to clear my head this morning, so I did exactly that, driving out the Union Road, across to Suffolk, and then out to Tracadie.
This was the view from the road to Tracadie Harbour: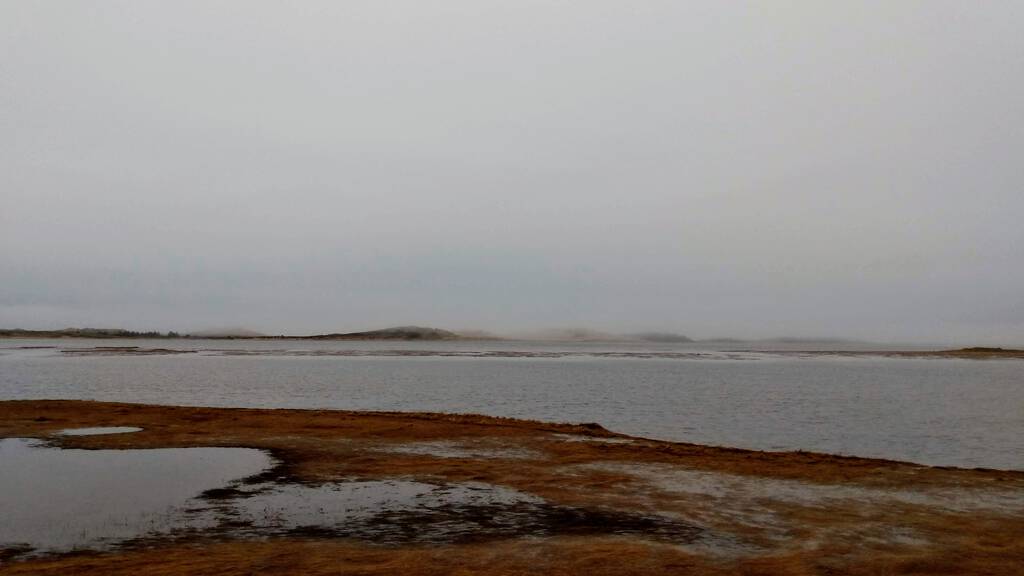 And here was the view along the beach once I'd parked and walked out onto the shore: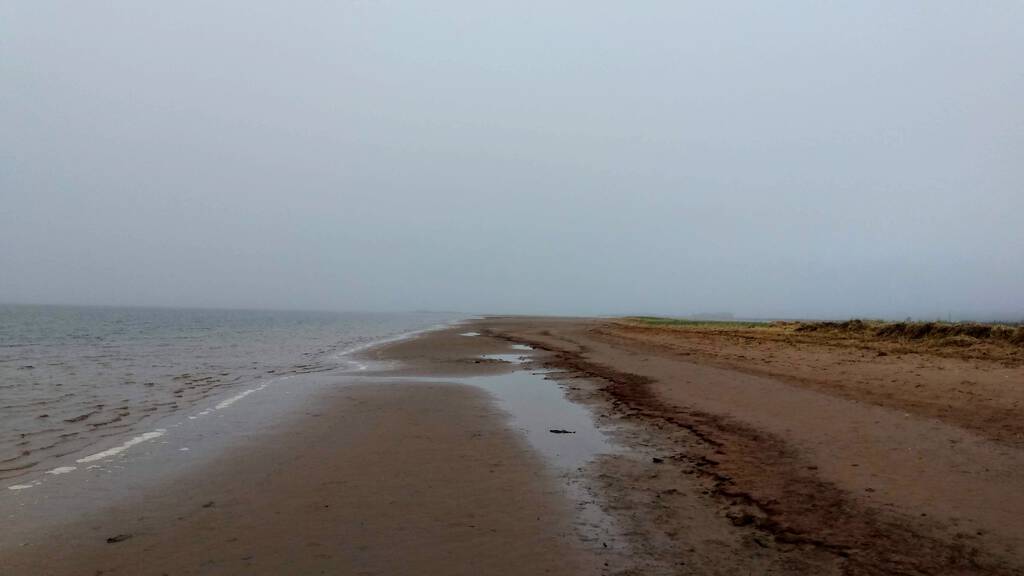 While it wasn't foggy at all onshore, offshore it was thick enough that at times you could barely see the dunes across the water.