Remember Thinglink? It started off as a "everything in the world gets its own unique ID" project focused on handmade items and has recently reinvented itself as a "tag stuff in photos" project that takes the Flickr "Add Note" idea and makes it embeddable.
Thinglink is not without its annoyances: the "draw a rectangle around the thing you want to tag" tool doesn't seem to start drawing where you click; there are situations where the description and URL input box gets cropped out of view; it seems odd to define regions on the photo and have the end product end up with dots to indicate what you've tagged (the "workers answer phones" tag in the photo above, for example, was a rectangle encompassing all of the people around the table); and you can't centre the photos you embed or the tags end up hovering over the wrong places on the photo.
But I've wanted something like this for a long time – I was tired of writing "to see the notes in the photo go to Flickr" – and Thinglink certainly does the job.
And there are some cool things about Thinglink beyond the basics. I like the fact, for example, that I can edit tags in-place where I've embedded a tagged photo: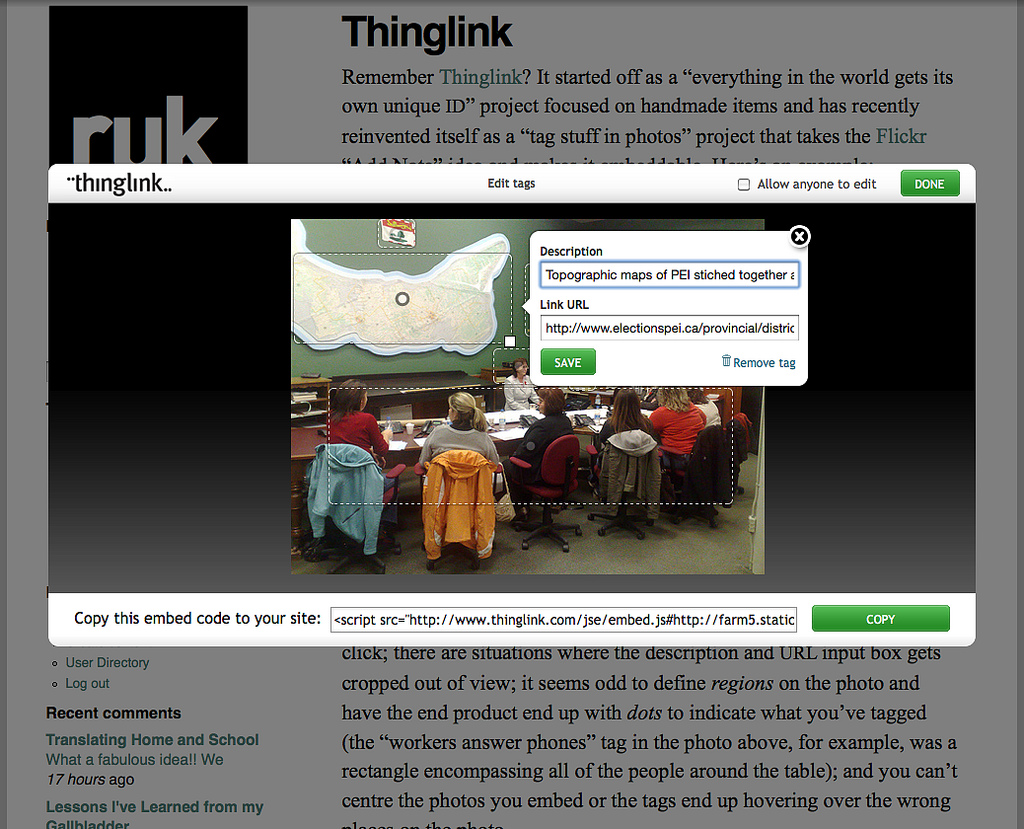 And I like the statistics that Thinglink provides on its website about hovers and clicks over embedded tagged images: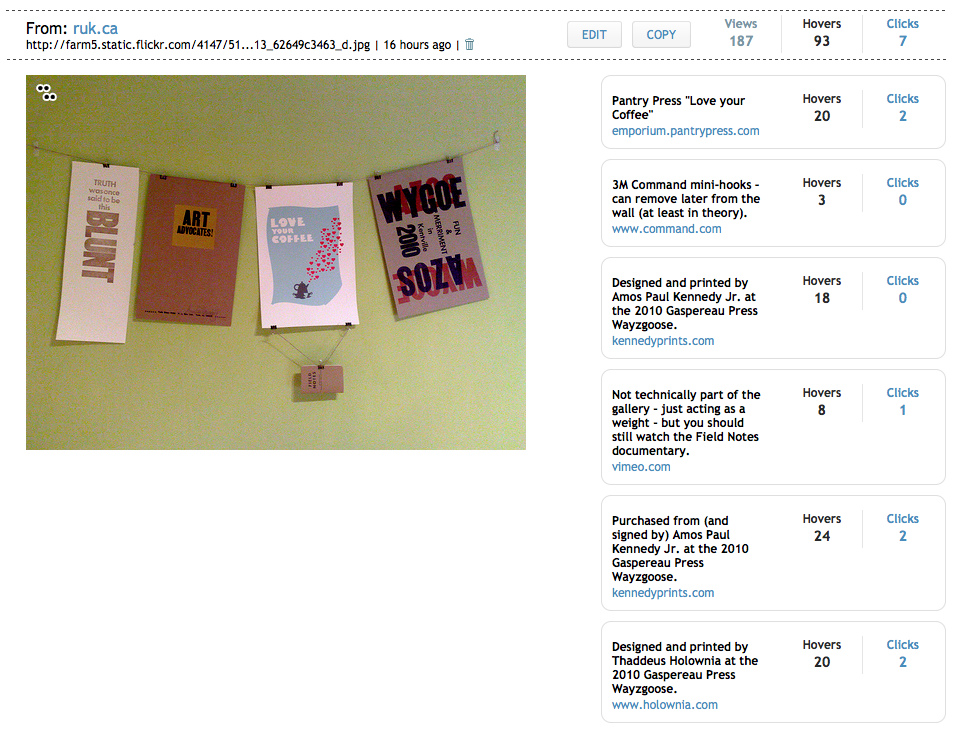 I'm a little nervous about using Thinglink for Serious Work because of its corner-turning past – what did happen to all those unique ID numbers that got assigned to all those things? – but it's a useful enough tool, with a dead-simple-enough UI, that I might be unable to contain myself.