When I was in Boston a few weeks ago I found a small tube of gold letterpress ink at Cambridge Paper Source at Porter Square. It was an accessory for a hobby printing kit, but I saw no reason I couldn't use it a la carte so I invested. And tonight I took it out for a ride: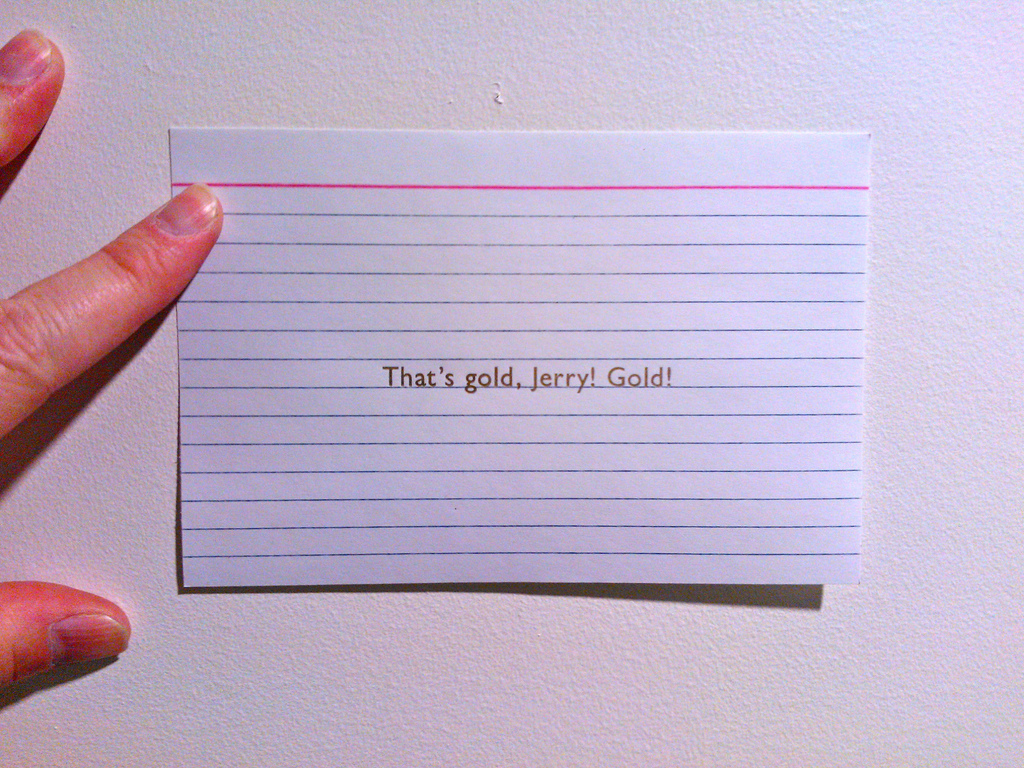 I printed up a couple of dozen on 4"x6" ruled index cards I bought this afternoon at Lawton's. The effect was less "oh my God, I printed solid gold letters!" than I would have imagined in my dreams but it was still satisfying. I was surprised to find that there's more black in gold than I would have thought (which probably doesn't surprise anyone with a rudimentary knowledge of colour theory, which I lack).
It was pleasing to see the ink disk in its seeming solid-gold glory, if only for an hour or so: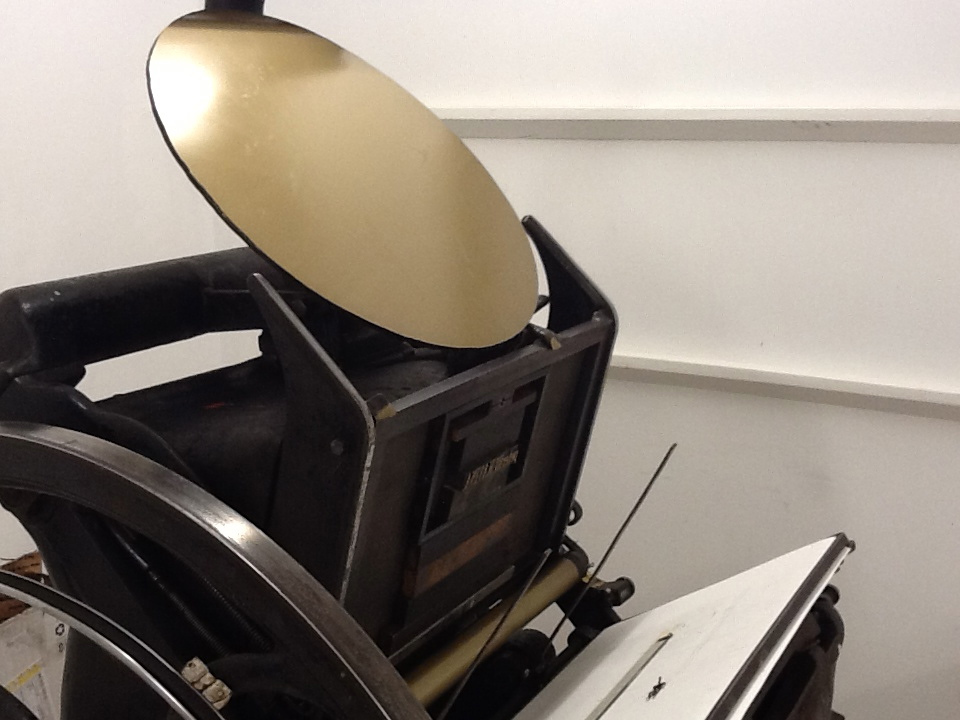 With a larger typeface and some meatier paper, I think I could create something really interesting with the gold ink; letterpress being letterpress, I only used about a fingernail's worth tonight, so there's plenty left.
If you need your memory jogged as to the source of the quote, see: