Ten years ago, on June 16, 2003, we held a session at the University of Prince Edward Island about blogging called "Weblog Night in Charlottetown." To promote the session, Catherine Hennessey and I visited Mitch Cormier at CBC Mainstreet to talk about blogging:
I love Catherine's answer to the question "What was it that attracted you to blogging?" ("I wasn't attracted at all…").
Here are our three panelists, Steven Garrity, Catherine and Rob Paterson (all of whom are blogging to one extend or another, some more actively than others). Photo by Nick Burka.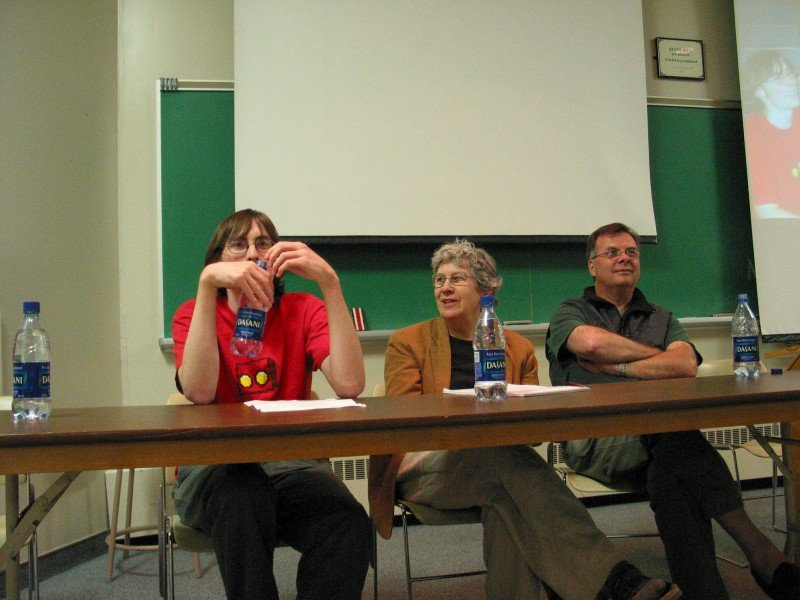 And here's Steven and Stephen Desroches and Rob chatting after we finished up: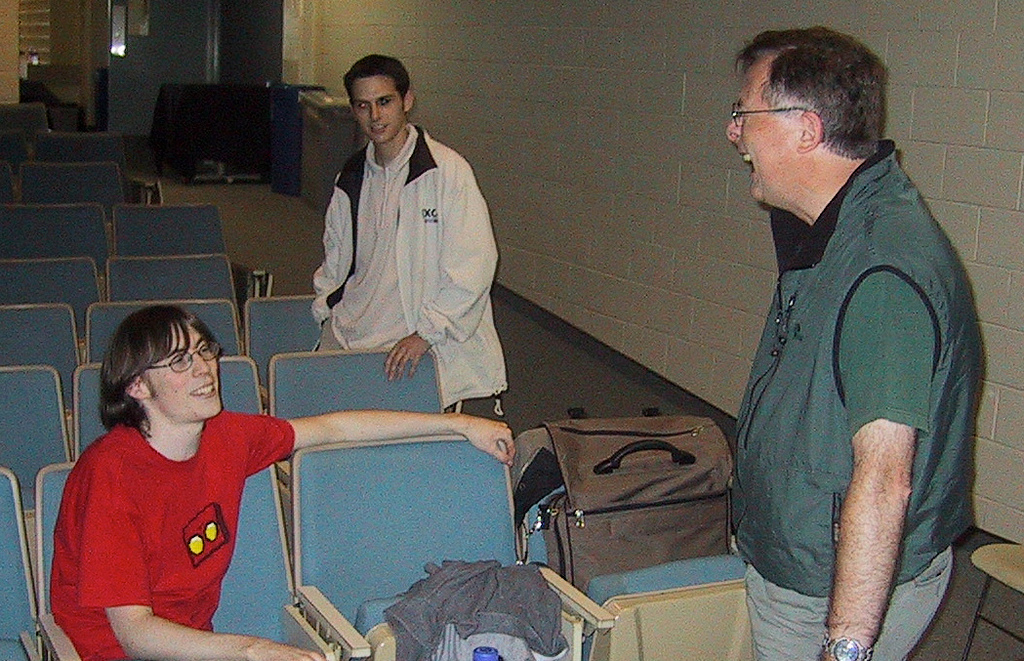 Interestingly, the blogger blog that we created as a demonstration of how easy it was to set up a blog is still sitting there, unloved.