Ten years ago my brother Steve was in South Korea teaching English. Reasoning that I should seize the opportunity to visit, I managed to figure out a way of getting from Boston to Seoul for next to no money. I got myself to Boston for free by cleverly combining a trip to Yankee into the mix, and because I flew out from Boston early in the morning, I ended spending the night before in the Harborside Inn on State Street.
Back in 1997 the "Big Dig" — the multi-billion dollar, multi-year plan to rid Boston of it's elevated downtown Expressway by burying the highway — was in full swing. And the Harborside, which opened just two weeks before my visit, was right in the middle of it. Literally: directly in front of the hotel there was a deep bit being hollowed out with giant battering rams (the pit was the beginnings of what is now the new Aquarium subway stop).
I was warned when I checked in that I might notice "some construction noise." That was an understatement: around 6:00 a.m. it felt like the world was going to end, with every smash into the bedrock of the giant machines out my window shaking the foundations of the hotel. This effect seemed only amplified by the atrium that forms the core of the hotel; it acted as a giant amplifier: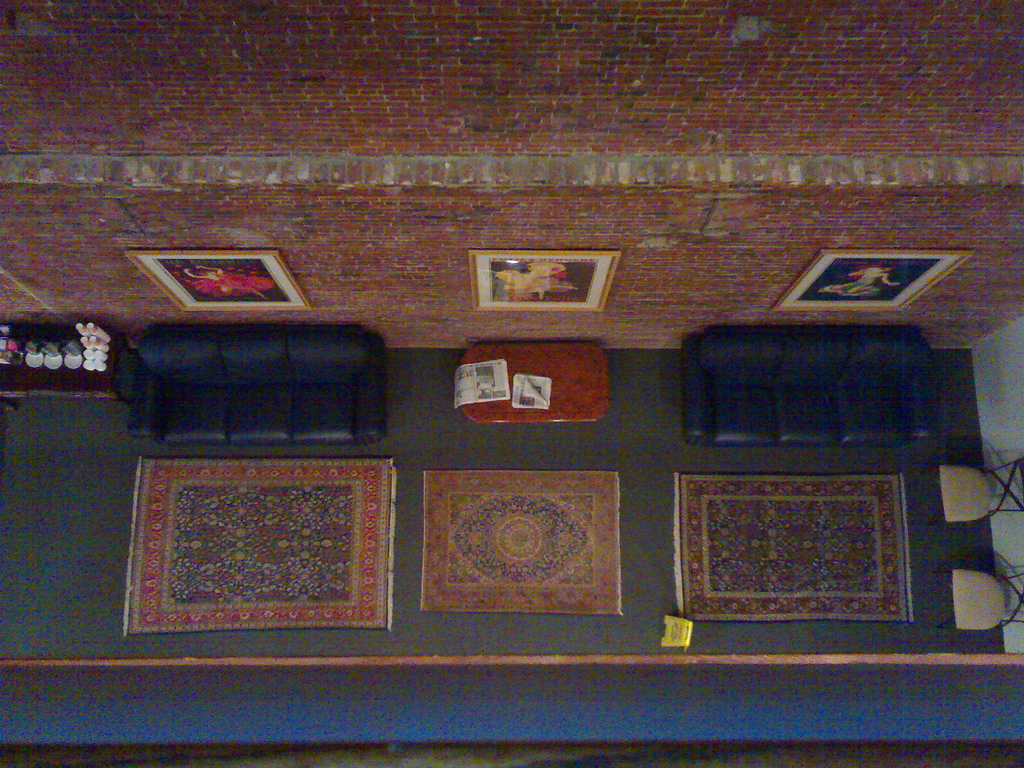 What a difference a decade makes: the Expressway is gone now, and the work to convert the ground it covered into greenspace is well underway. You can actually see North Boston from Quincy Market, and almost all of the chaos brought on by the Big Dig is gone. Indeed my journey down from Yankee to Logan Airport was only 2 hours, and I glided in on I-93 south and down into the Callaghan Tunnel without stepping on the brakes after I turned at the lights up in Manchester.
So now the Harborside, which once looked like a crazy enterprise in an inane location, is in the middle of a revitalized waterfront. Where once there were battering rams is now a nightclub patio. The T stop is right at their door, and the walk to gnocchi is only 5 minutes.
The hotel itself is showing its age a little — the cold water tap in my room came off in my hand, the carpets are a little frayed, and the free breakfast served in the atrium is no more. And there are several new "boutique" hotels in the city that have taken some of the shine off the high thread-count sheets and hardwood floors that seemed so revolutionary back then.
By you can't beat the location — among other things you can be at the airport in 10 minutes, which is why I'm here tonight — and at $169/night in the high season, it is, for Boston, one of the best deals going for a spacious downtown room.