Oliver turns ten years old today. As a special bonus, if you're numerically inclined, this birthday brings him back to the binary number system he was born into (he was born on 10-01-00 and today is 10-01-10).
Today also marks the day that Catherine and I have been together as parents longer than we've been together as non-parents (who knows, someday we might even find the inspiration to get married; although after 19 years I'm not holding my breath).
You know how some kids spend their first months looking sort of lifeless and dough-like, as though their facial expressions need time to slowly boot up? That was not Oliver: he spent his first 48 hours essentially unconscious, and then, as though a switch was flipped, he just turned on, fierce personality and all: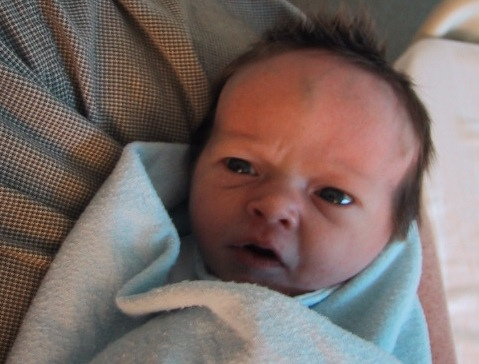 Happy Birthday, Oliver.