With the move to the Reinventorium finally complete, and my head-cold-induced fog finally on the wane, it was time to go back to the print shop this afternoon, in part to take the new set of rollers for my Golding Jobber No. 8 for a ride.
John Falstrom of Perennial Designs in Lyme, CT has been of invaluable help with the Golding press: not only as he advised on parts and supplies, but he also custom-fabricates roller cores and trucks for Golding presses, and one of the first things I did from him once my press was in place was to order a set, which John quickly turned around and then forwarded directly out to Ramco Roller Products in San Dimas, CA for covering. The service from both John and from Ramco was fantastic. Here are the rollers themselves: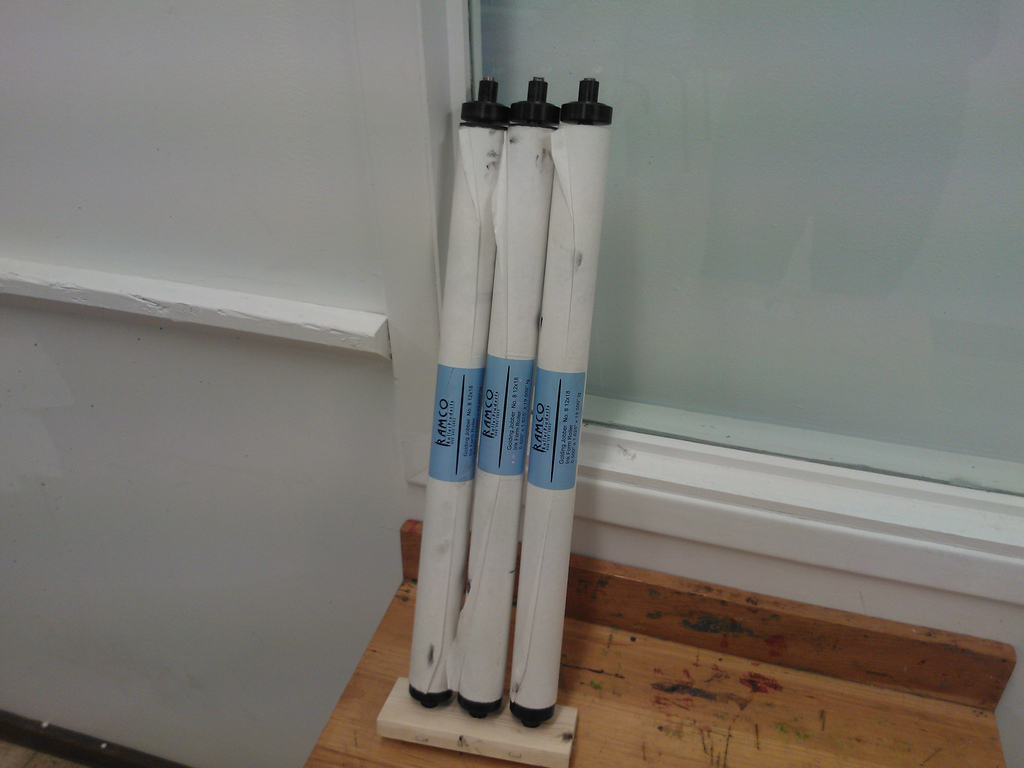 And here they are installed on my press: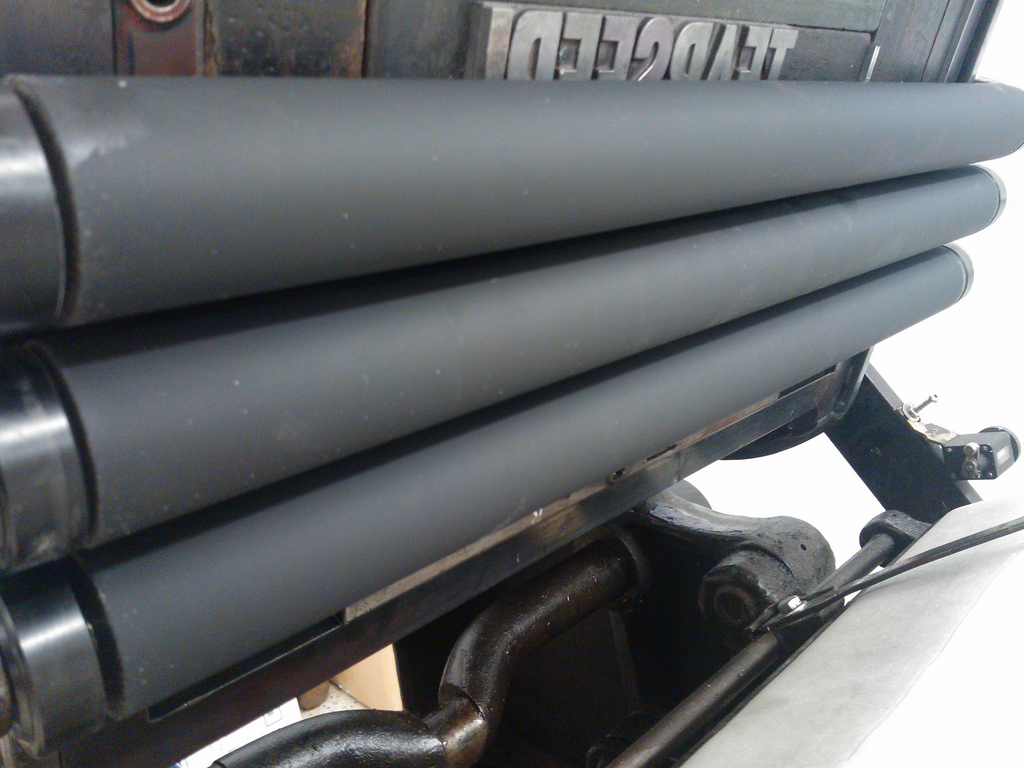 I wasn't looking for a deadly serious job to take the rollers out for a ride with, so I opened one of the cigar boxes full of letterpress miscellanea lent to me by Ian Scott, one with a partial alphabet of large metal letters: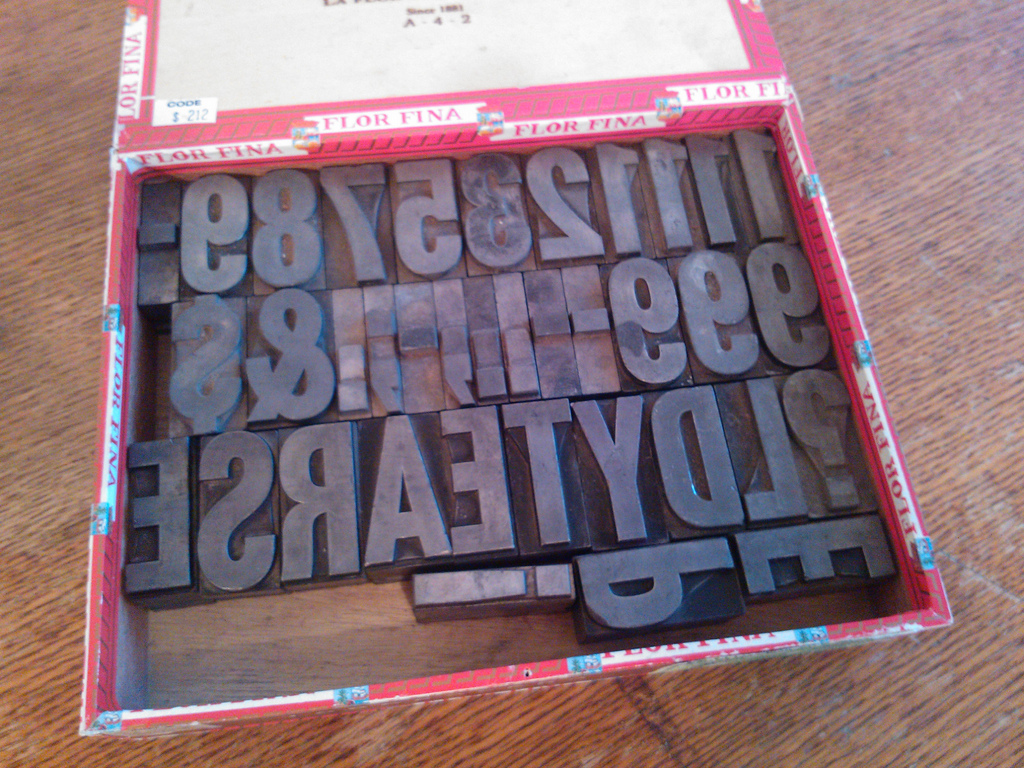 I came up with a vaguely-meaningful word to set: tearseep. And then added an exclamation mark. Consider this a sort of "Hello World!" test for the press and the rollers.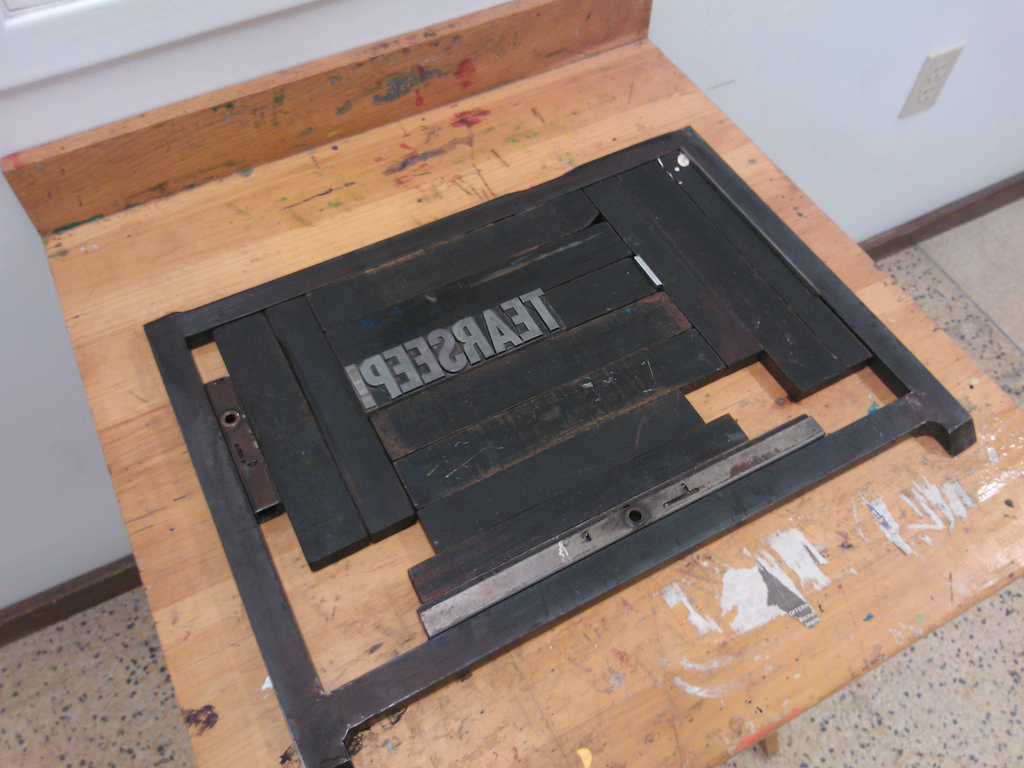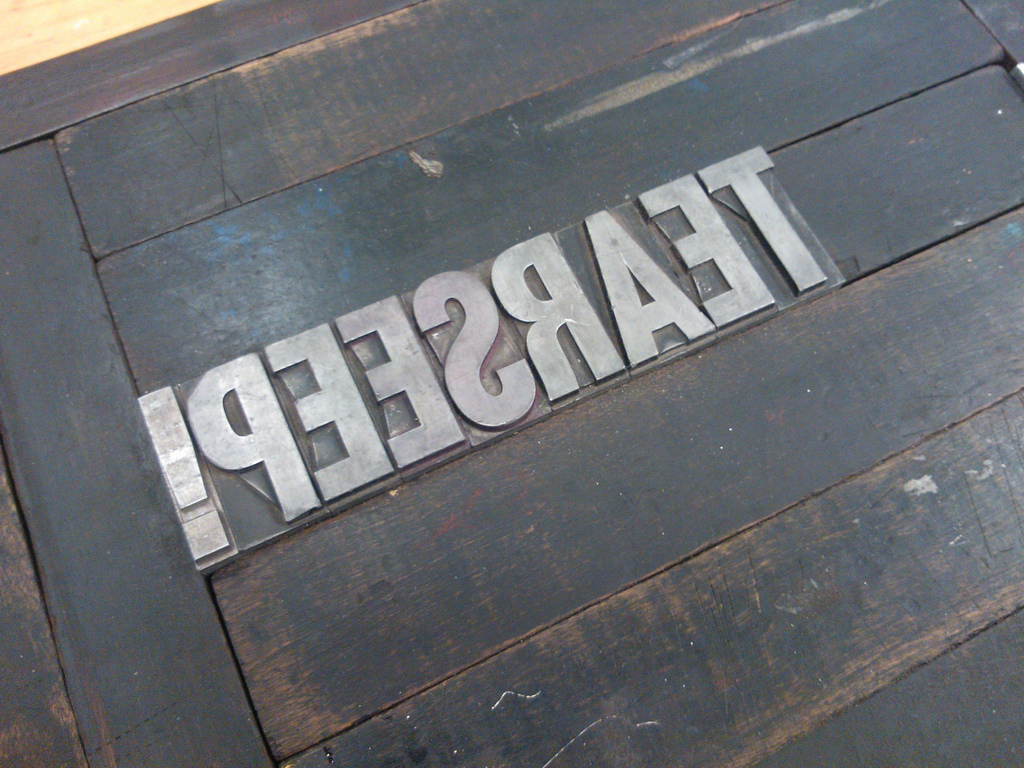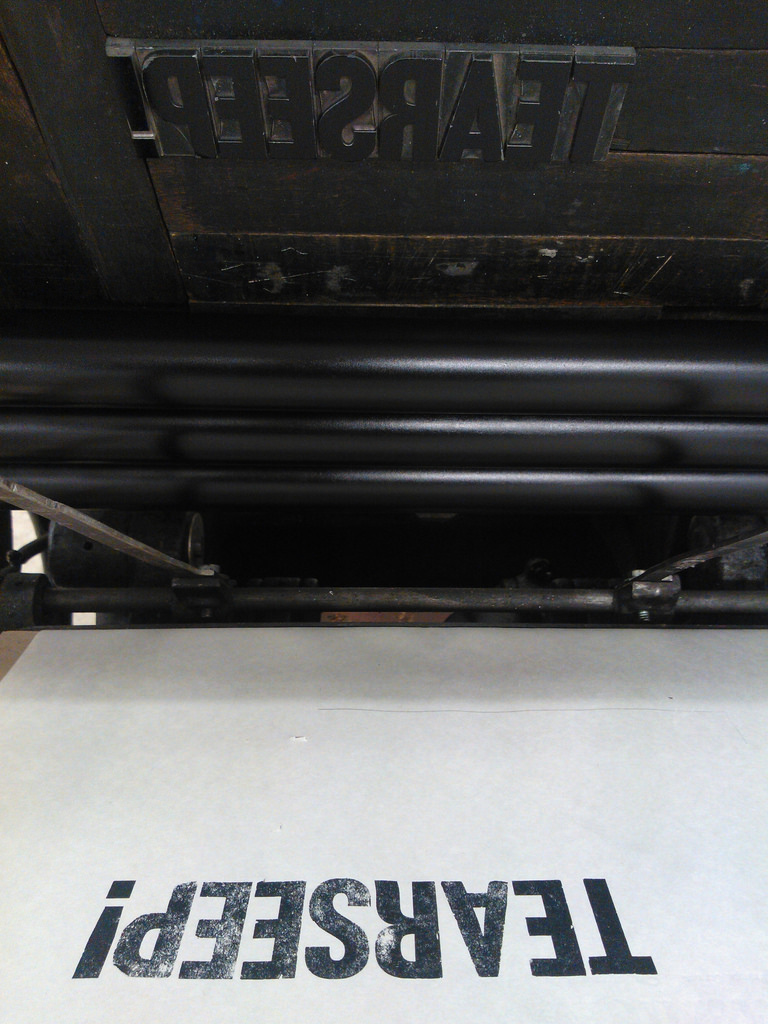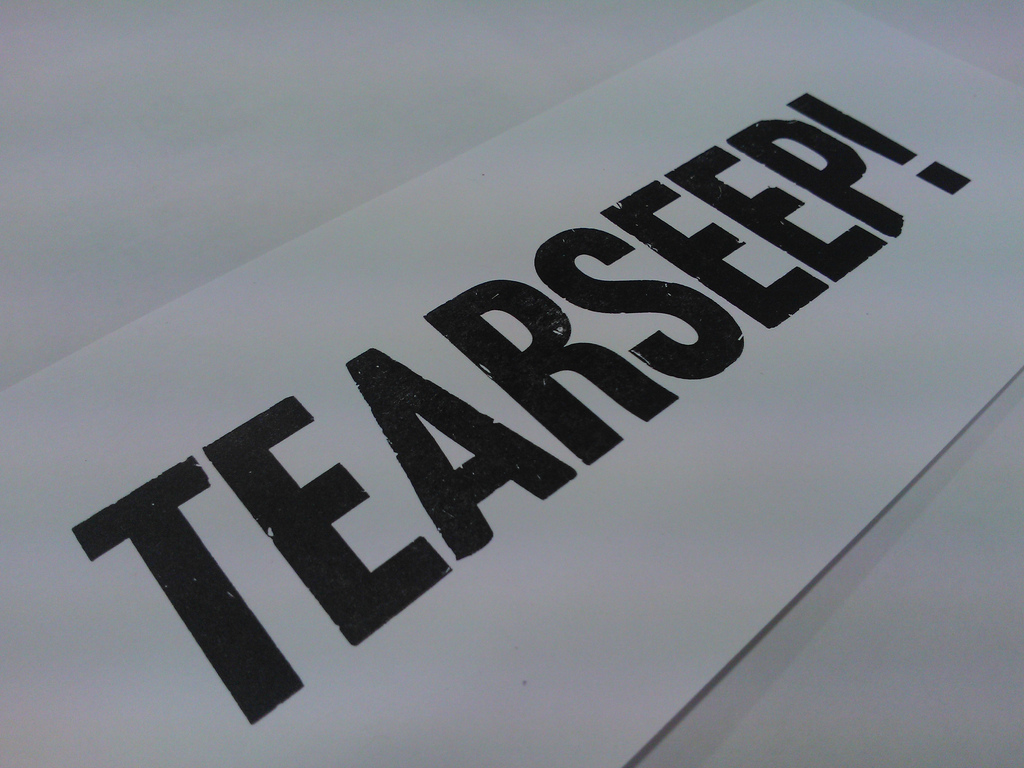 (I'm still getting used to the settings on the camera in my new Nokia Lumia 800, so pardon the inconsistent photos!)
The letters in Ian's cigar box were pretty banged up from years of use, but I sort of like the weathered banged-up look that this results in when they're printed with. I only ran off a limited run of 13, which I'll sent to a random scatterling of subscribers tomorrow.
If you happen to be shopping around for a name for your rock band, I humbly offer TEARSEEP! up as an option, and offer to provide you with all the letterpress-printed collateral materials you'll need when you go big.