Camera phone hack: shoot in panorama mode, but vertically. The iPhone, at least, is smart enough to figure out what you're doing. And the vertical is often a lot more interesting that the horizontal. 
Here's the back yard at 100 Prince Street last night about an hour before sunset: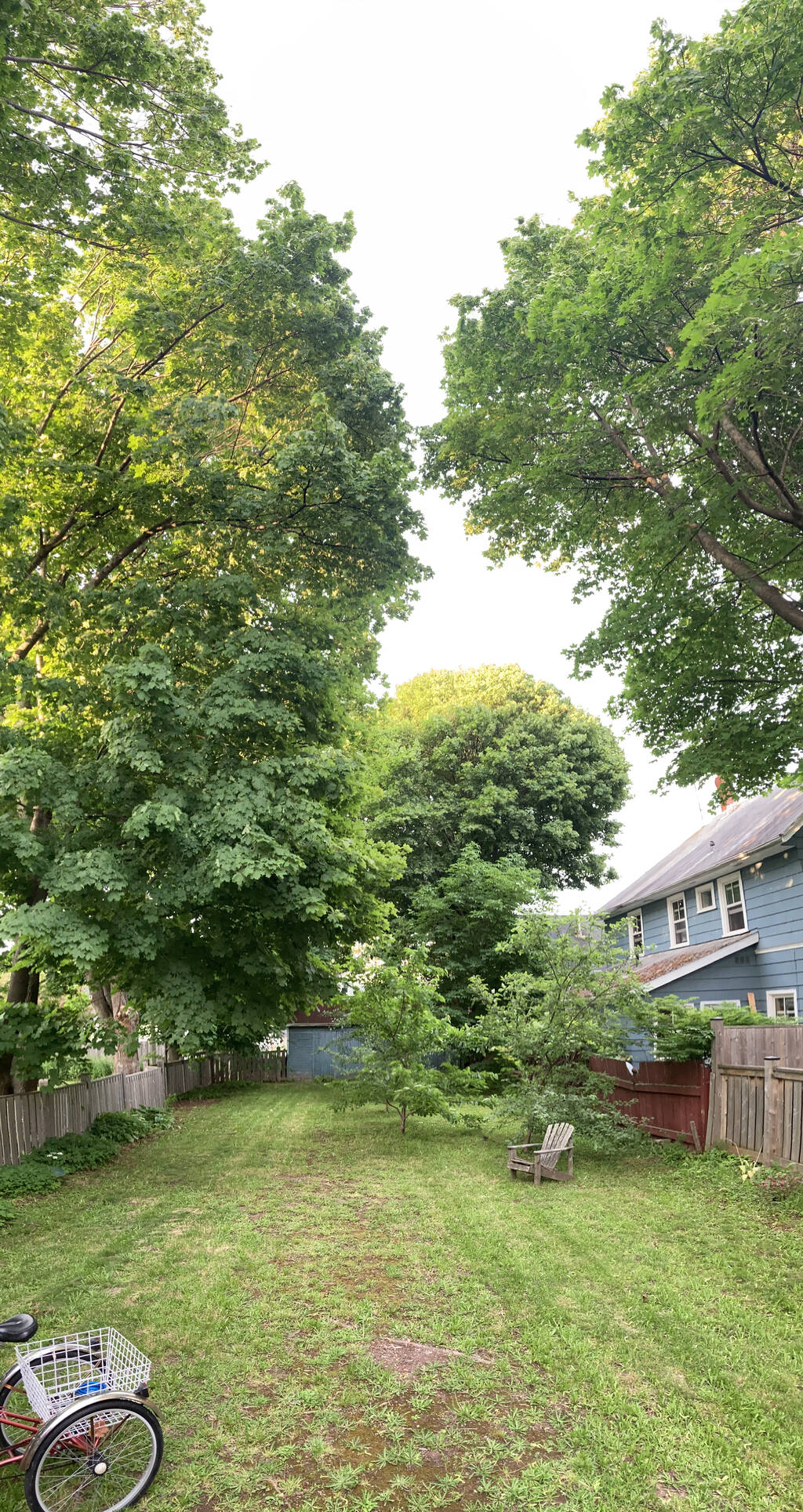 Evidence of the runway that Ethan the Dog used to bound off the back deck and into yard is still evidence, but nature is gradually sprouting it back to life.