Remember the Charlottetown Bus Schedule by Telephone I hacked together back in November? Well this morning as I stood at the University of PEI waiting for the bus back to the office I spotted a new blue and yellow Charlottetown Transit bus pulling into the parking lot with "The Talking Bus" emblazoned on it. "That's weird," I thought to myself, "I wonder how it talks."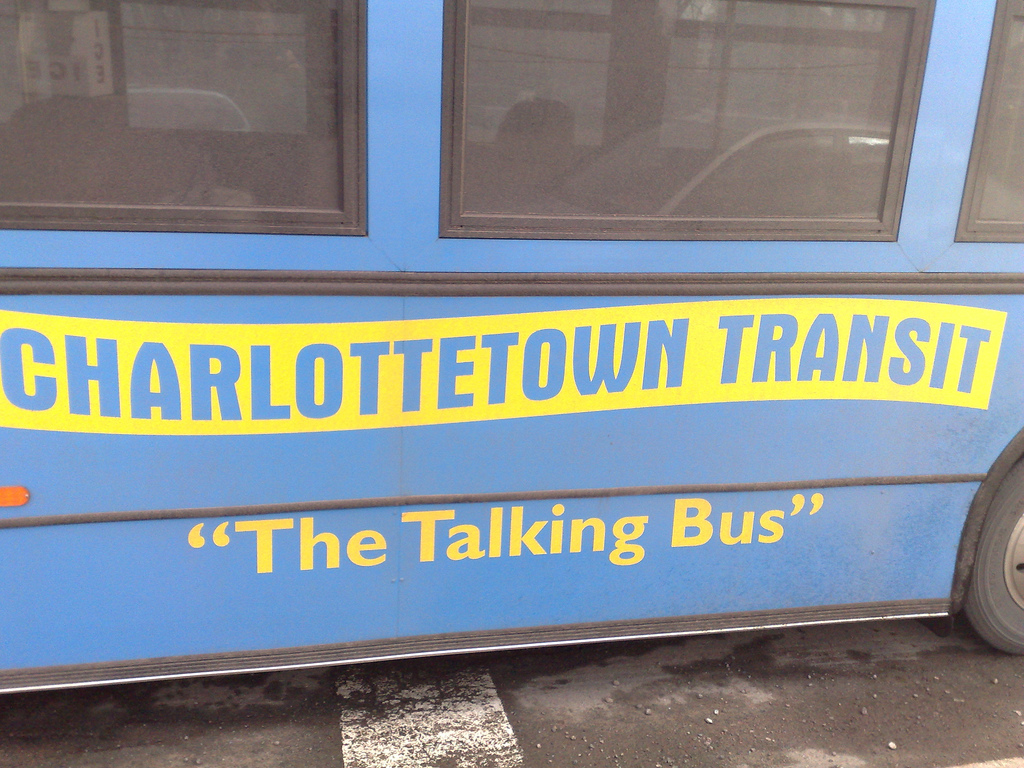 It turns out that it's me making it talk, as further emblazoned on the side of the bus is the telephone number I set up, 367-3694: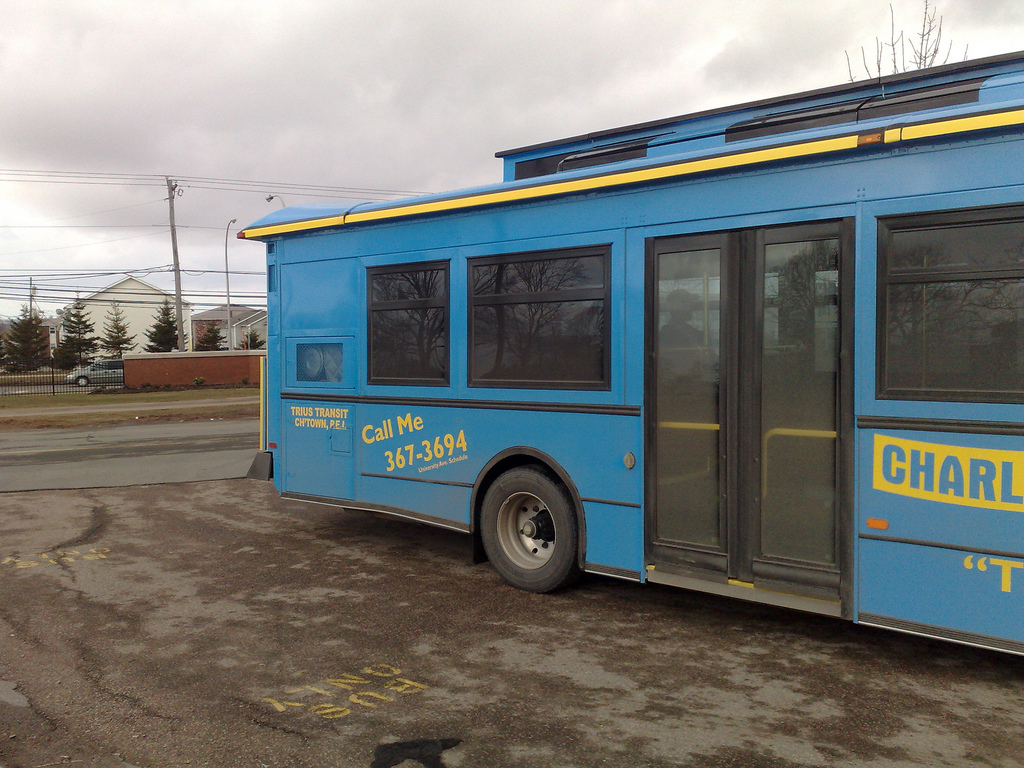 What's especially weird about this, other than it being a surprise, is that the telephone schedule remains a hack to this day — wired together with the masking tape and baling wire of a $2.50/month Eastlink virtual telephone number gatewayed through silverorange's T1 into my own Asterisk server where a custom PHP application talks to the same MySQL database of stops and schedules that thebus.ca does.
Needless to say, it gives me no end of pleasure to see my Working for Free side-projects carved into public infrastructure.
If you're interested in following along from home, the Charlottetown Transit Telephone Schedule Call Log has an anonymous record of the last 20 calls received.