We took our inaugural trip of the season out to the Brackley Drive-in Theatre last night, stopping at The Lobster Claw for dinner as usual (the roast turkey dinner is as good as it ever was).
Bob has been busy this season at the drive-in: there's new lighting for the canteen, renovated washrooms, a new coat of "drive-in paint" on the screen (is there anything Northumberland Paints can't do?), and a completely automated projection system with its own "clicker" just like you'd use to start your VCR at home (well, not quite just like that — it's considerably snazzier).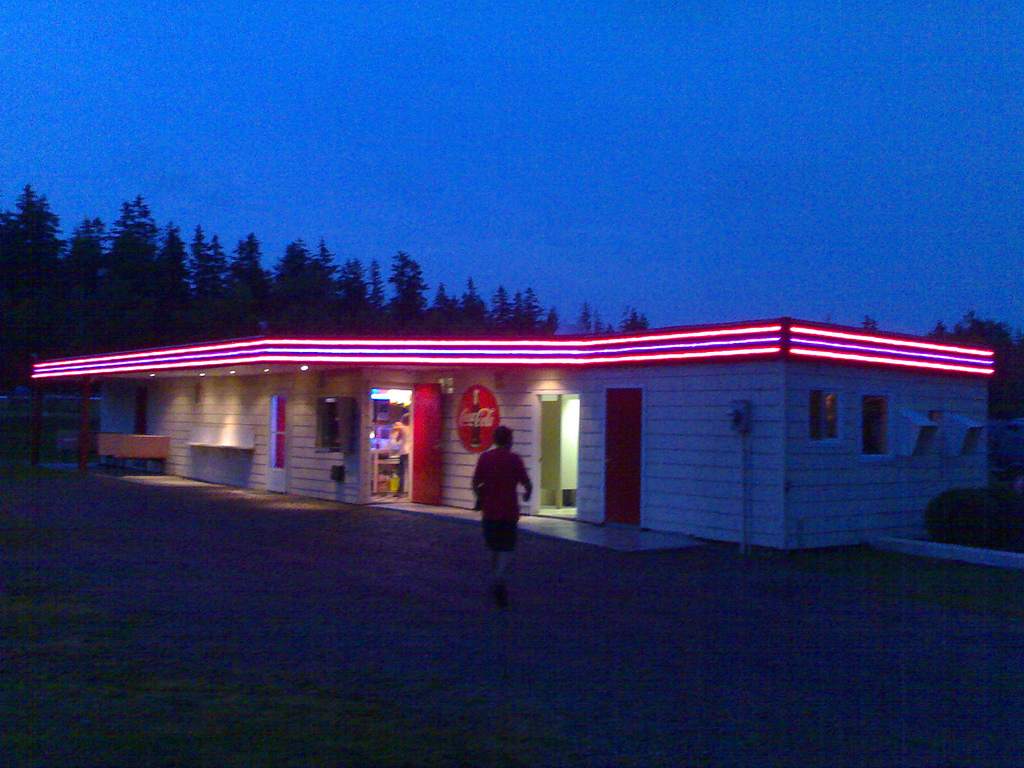 Coming out of the canteen with the popcorn chicken in hand, Bob asked if I wanted to "do the honours" and start the show myself. I ran back to the car, dumped the chicken in Catherine's lap, and ran back with Oliver to let him do the honours. Which, given all the new automation of the place, simply involved climbing up on a step ladder and pressing "Start Show." The fan came on, the lights dimmed, the projector started up, and the show was on. Magic.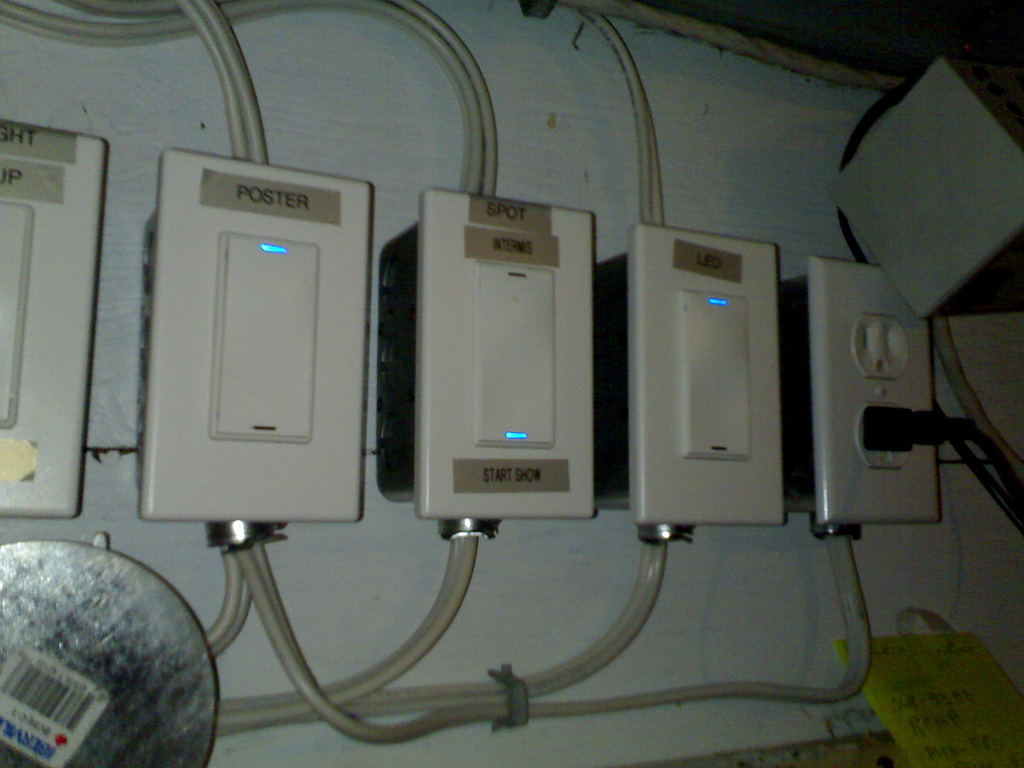 Coming up next week is a double bill of Ratatouille and Transformers that might be the best time to take a trip out all summer if you've got kids.