Catherine just installed her latest piece – "The Spirit of Charlottetown" – on the back wall of Receiver Coffee in Charlottetown. The piece is a collaboration with glass artist BJ Sandiford; Catherine did the textile work, and BJ the glass. As you can see in the two photos below, the glass is lit up from the back, so the spirit is rather alive.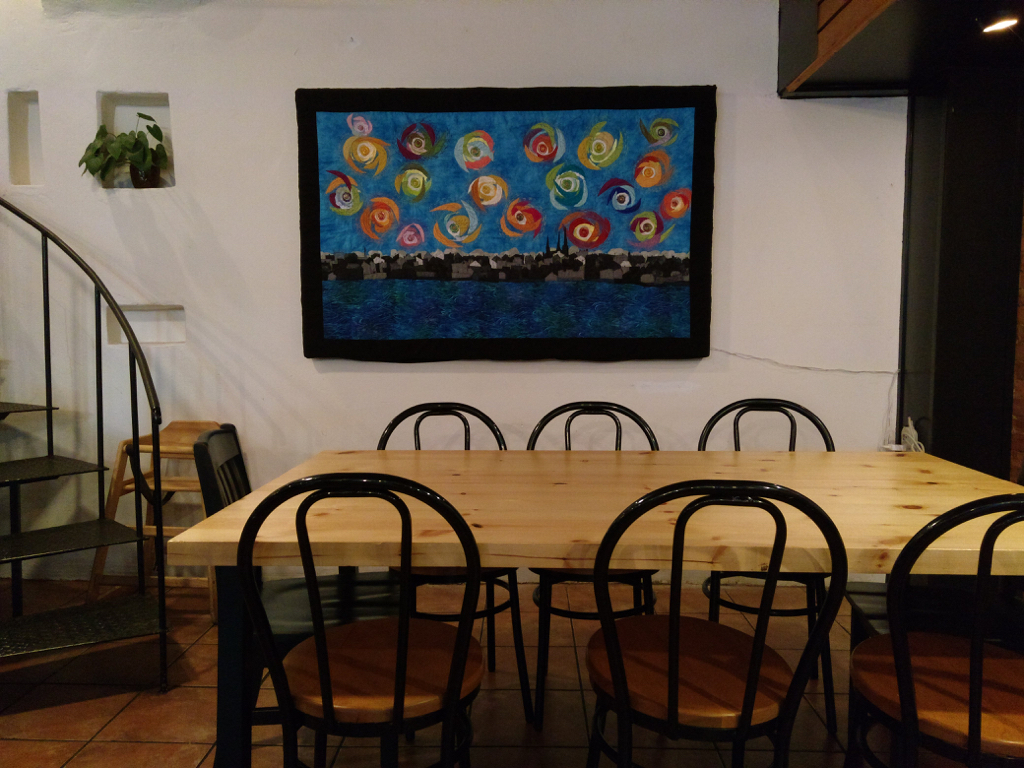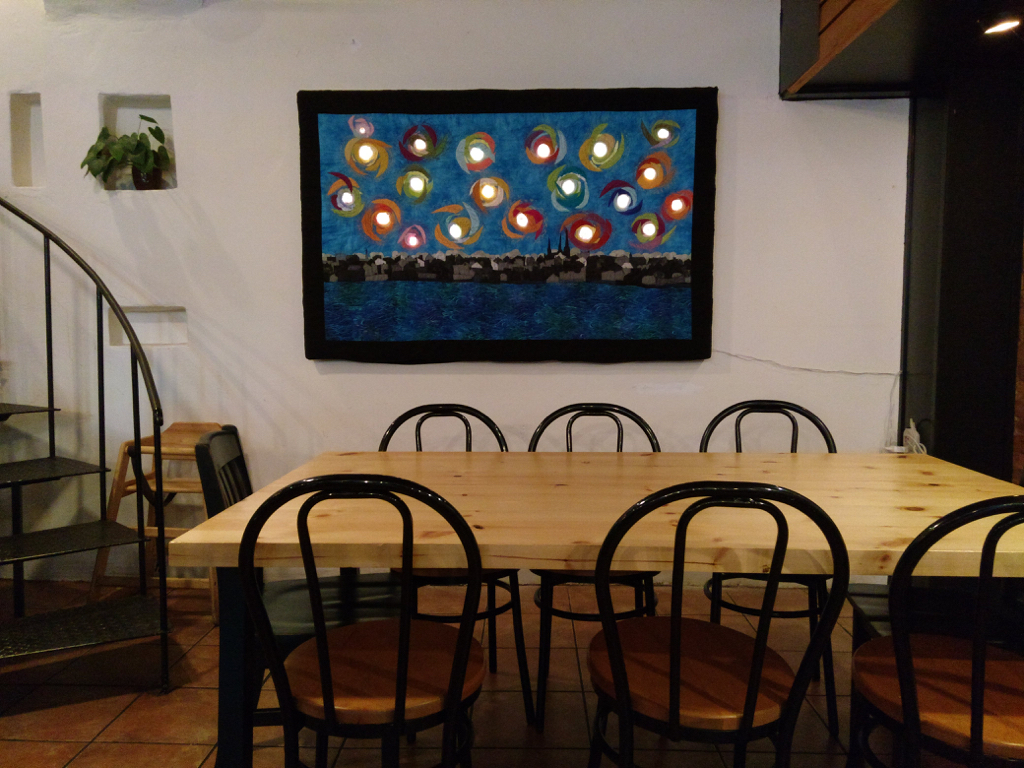 Nathan Fredrickson made the housing for the piece and Paul Lopes oversaw the installation. Thanks to Chris Francis at Receiver for kindly playing host to the piece, and for his crew for putting up with all the drilling and fussing this afternoon during installation.
My own small role in the install was to set up a WeMo Switch that automatically turns the light on at 7:00 a.m. every morning, and shuts them off at 10:00 p.m. every night. Because the switch allows for remote control over the Internet, one night when I can't sleep I'll take myself down the street, phone in hand, and entertain and delight myself by remotely turning it on and off (you can follow along on Twitter).
Catherine has been hard at this for more than a year, as she's had the opportunity to get into the studio. It's a masterwork.