One of my favourite new magazine finds is on site, which aims to "democratise and widen the discussion of the production of space." It's published in Alberta and I found Issue #19 on the newsstand at the Atlantic News in Halifax last summer.
At the back of that issue there's a short piece by Joseph Heathcott, Associate Professor or Urban Studies at The New School, about an exercise he gives his new students. He writes, in part:
One of the first exercises that I have students undertake is to draw a cognitive map of their childhood neighbourhood with key landmarks — in under ten minutes. This exercise introduces the relationship between memory, place, and time.
I was intrigued enough by the exercise to do it myself. Here's what I came up with in 10 minutes of my neighbourhood village of Carlisle, Ontario, where I lived from 1972 to 1985 (click for a larger version):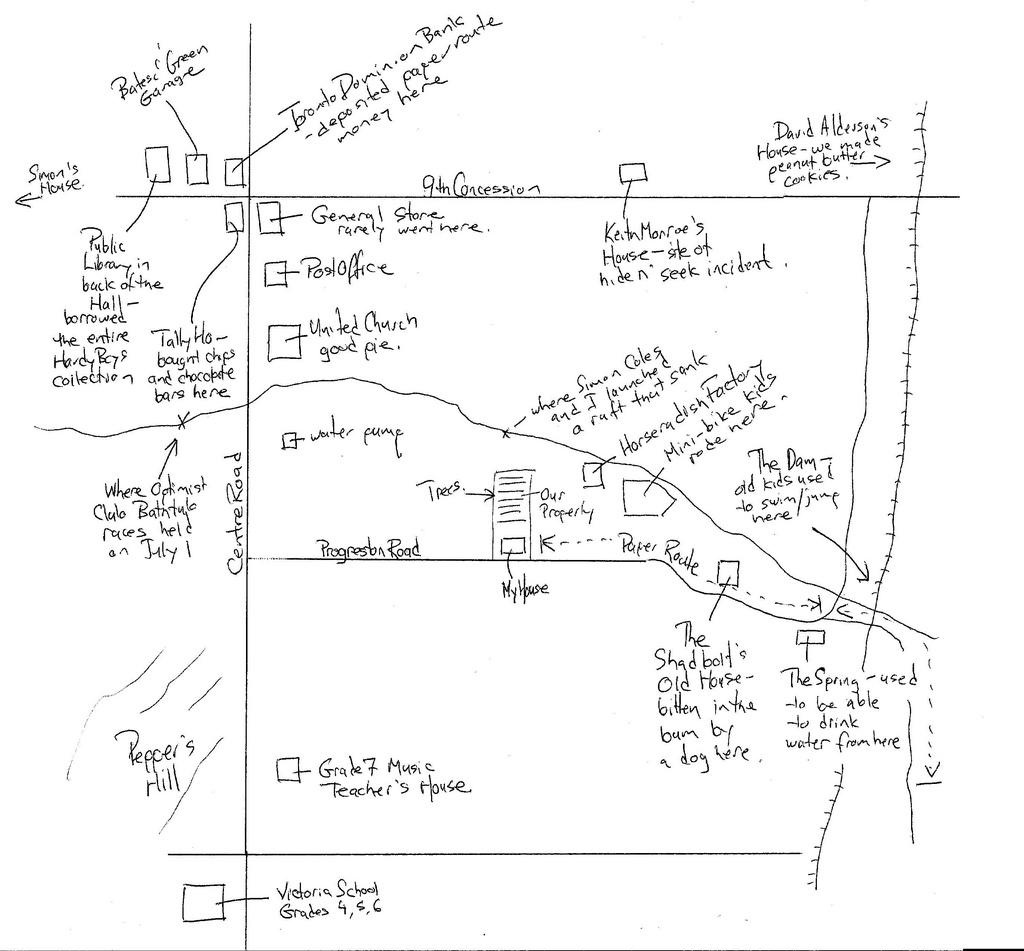 I'd be interested to see what your sketch looks like — if you're up for it, just scan (or take a picture or) your sketch and upload it to Flickr with tag mychildhoodneighbourhood and leave a comment here.