One last Plazes experiment for the day, built on the back of yesterday's AppleScripting: an AppleScript to set your Adium status message to your current Plazes location.
Here's how to paste the pieces together.
First, grab this AppleScript code and paste it into Script Editor. Change the values for your Plazes username and password, and save as an AppleScript application. Make sure you set the File Format to "Script," as in the following screen shot: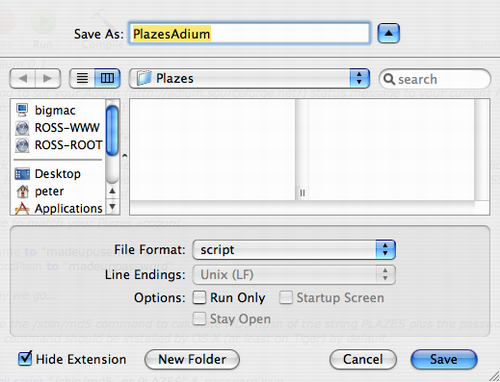 Next, in the Adium preferences, select Events, and double click on the "You Connect" event, select "Run an Applescript" as the Action, and select the AppleScript you just saved as the script: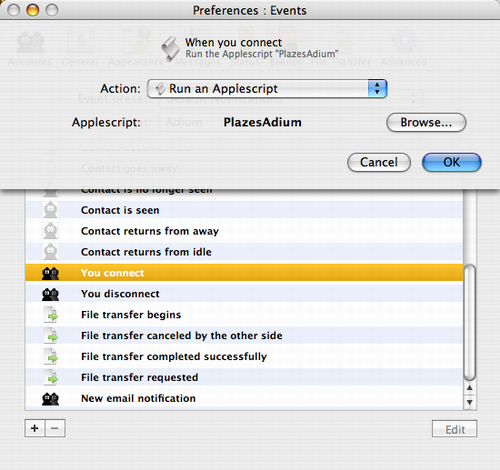 That's it. Now every time you run Adium and connect, the AppleScript should run, connect to Plazes, get your current location, and set your status message:

The script assumes you've already run the Plazes launcher. I haven't tested the code extensively. And thanks to Adium for having such wonderful AppleScript support! Comments welcome.