My friend Erin passed along a few engravings that she'd purchased many years ago in Aberfoyle, Ontario. One of them was of a collection of mittens and in this season of snow and ice it seemed like a good opportunity to take it for a ride.
I printed the mittens in gold, and overprinted the first stanza of In the Bleak Midwinter, one of my favourite songs. The mittens didn't print perfectly, and the face I used for the text is battered by years of use so was a little uneven, but I'm happy with the result nonetheless.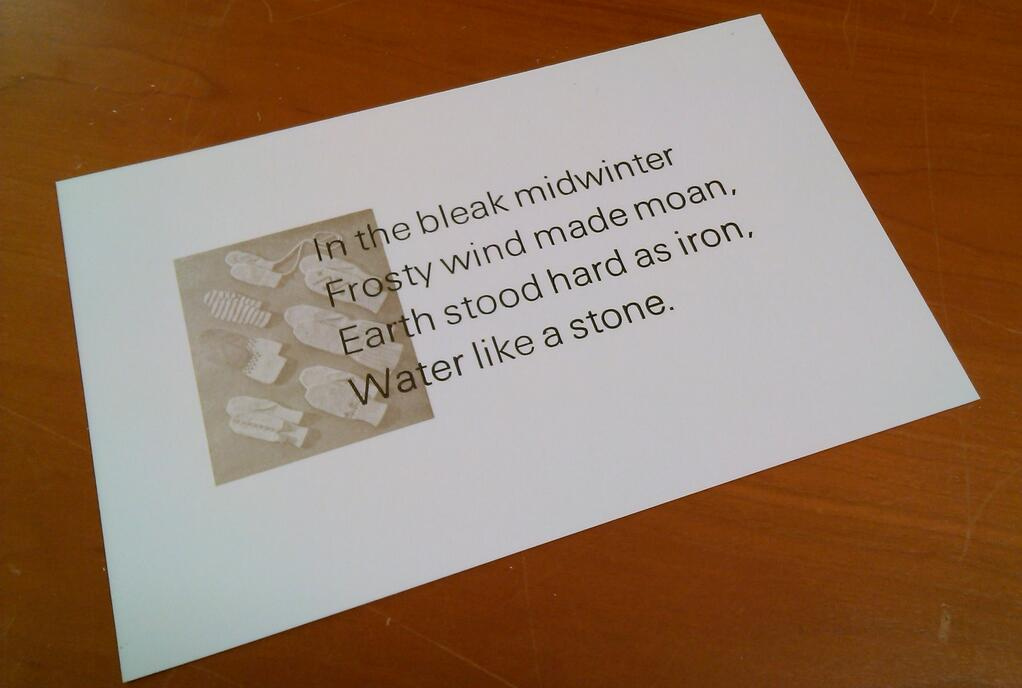 It was rather amazing to have the mittens spring to life from the copper engraving: the plate seems insufficient to create such detail, in the same way that a vinyl record seems like it shouldn't be able to hold a symphony. Analog FTW!