For a few weeks now I've been working on a poster "You Have An Obligation To Explain." I'm still working on it — and, indeed, an explanation of what it actually means. In the meantime, I made good progress today in the letterpress shop.
Conditions were good for printing (temperature? humidity? karma? patience?) and I managed to print a complete set of the large black parts of the poster ("You Have An Obligation To"). Which meant a room full of obligations set out to dry: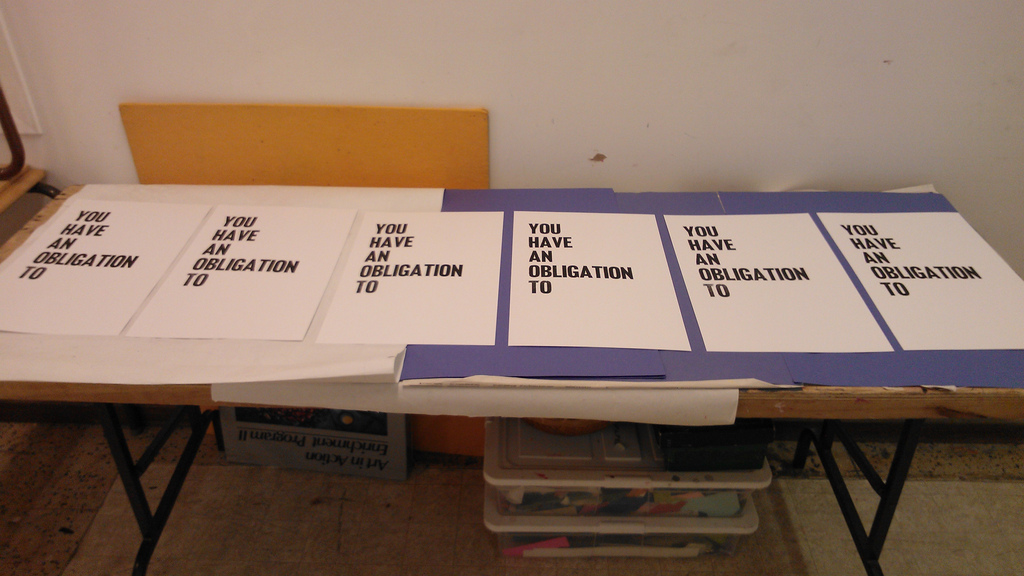 Next step is to print the red ("Explain") and, possibly, the explanation itself.