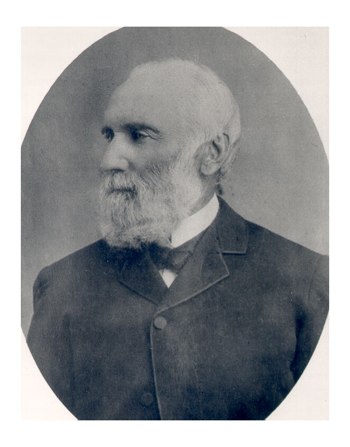 Who's ever heard of Robert Poore Haythorne? Certainly not me. Perhaps it's because I lack a Prince Edward Island public school education, but I've never heard mention of the man who, says his official biography, "could be regarded as being the true Father of Confederation."
Many of the figures of Confederation are honoured here in Charlottetown: Coles has a building named after him, Gray had a ferry. Even Palmer, an anti-confederate, has Palmer's Lane.
But there's no Haythorne Building or Haythorne Boulevard or Haythorne Centre for the Arts.
Sure, Haythorne "in extending the railway, and placing the Island in an extreme financial situation, brought the Island to a point where union with Canada was necessary," but Palmer and Coles "fought a bloodless duel with pistols" and we venerate them nonetheless.
Haythorne, by all reports, was a wise and sensible man; the Dictionary of Canadian Biography writes:
The writers of his obituaries described Haythorne as an "estimable neighbour" and an example of a "reasonable man" who assisted the "struggle for freedom from proprietory bondage." He would have welcomed these summations of a life.
Perhaps, in this year of ceaseless celebration of Confederation, we should consider celebrating the man who brought us to the point where it was inevitable and negotiated its terms, despite his own misgivings about the very idea.