It's Bike Week in Charlottetown this week, a celebration of all things cycling.
To help highlight the utility of bicycles for running everyday errands, Mayor Brown headed off this morning for a cycle, and I tagged along.
Starting from Outer Limit Sports, we stopped at Prince Street School, St. Jean School, Tim Horton's, and Sobeys, navigating city streets that started off wet and slick and ended up dry as the sun came out and the day brightened.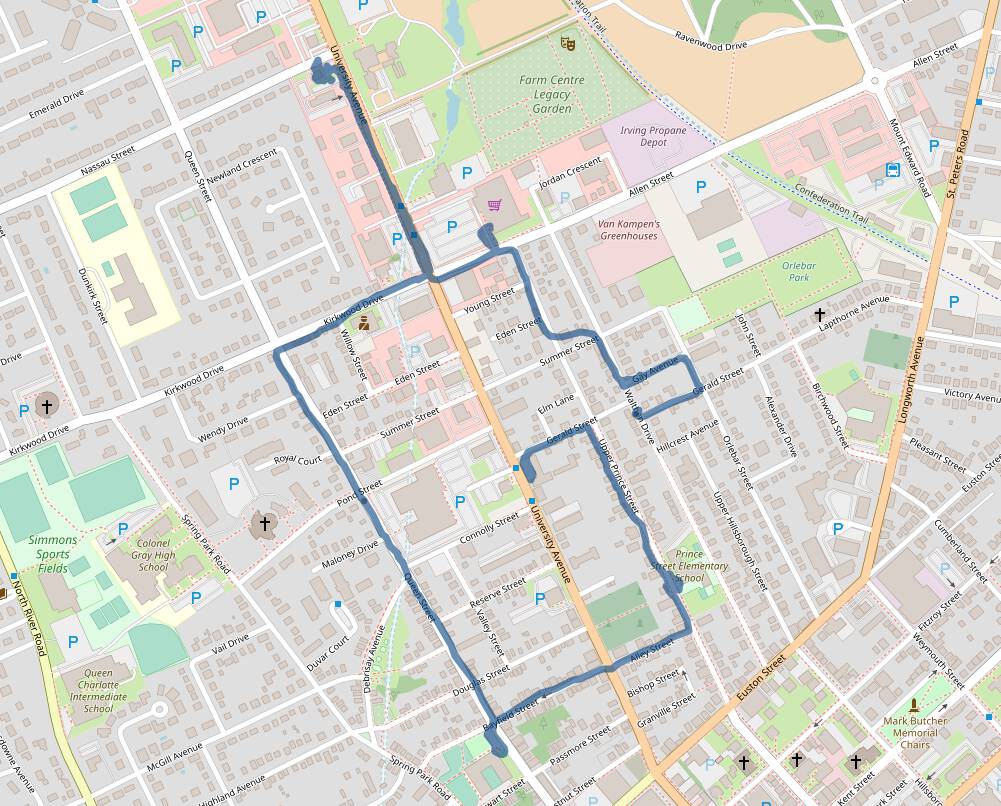 In recent memory Charlottetown hasn't had a mayor who's as active a cyclist as Mayor Brown, and the city is better for it.
Here's the Mayor and comms person Robbie Doherty at the tail end of our journey: