The Charlottetown Transit system up and down University Avenue now runs every 30 minutes, which is often enough to graduate at least that route into "regular world" status: it's often enough that you don't need to make special plans to sync with the bus, as one will always be along in a reasonable amount of time.
I took the bus up to UPEI this morning for an Access 2009 planning meeting and got the rare opportunity to ride one of the special hydrogen-powered buses that are more often used in a back-up or special-purpose role: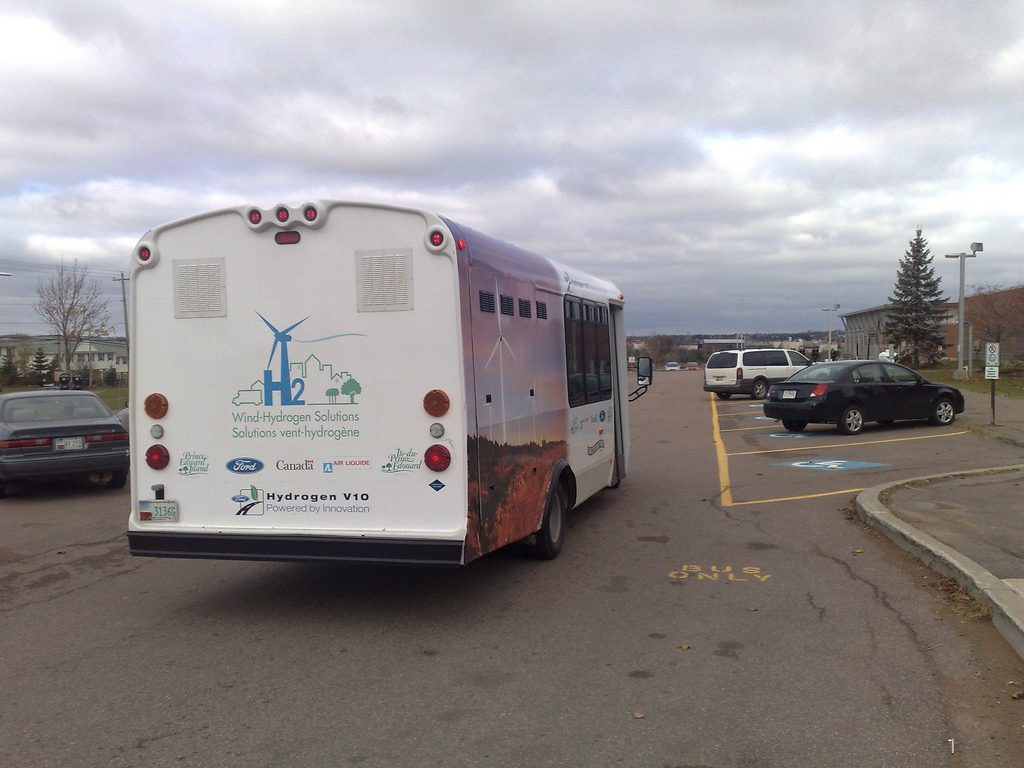 The hydrogen buses are a pilot project of the Governments of Canada and Prince Edward Island, along with Ford and Air Liquide, and they were announced a year ago this month.
While I can't say anything bad about the ride itself — it seemed like a regular everyday bus ride in all respects — that this is a prototype that's not ready for prime time was clear from the fact that the buses only hold 12 passengers: in the photo above the part of the bus with windows holds people; the large section at the back of the bus holds whatever hydrogen-powered magic that makes the buses go.
Unfortunately the hydrogen that powers the buses is being trucked in from off-Island, something that presumably reduces the clean ride aspect of the project; the plan is that eventually something like the Wind-Hydrogen Village project might generate the hydrogen, but this hasn't happened yet.