So it's the deadline date for filing last year's corporate payroll remittance information — the T4 Summary — to Revenue Canada. Fortunately they make this easy by providing a web-based gateway for filing, and they sent me out a letter with a special "web access code" in January (red arrow emphasis mine):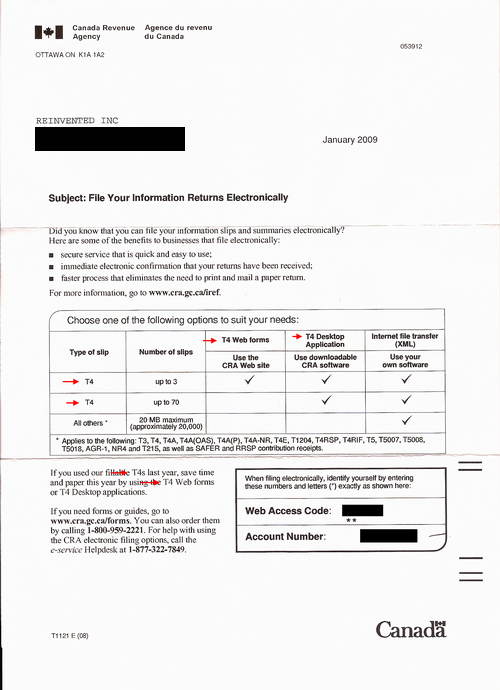 Now you might think that, given the fact that T4 appears on this letter six times, that the "web access code" on the letter would be the one that I would use to file my T4 summary. But it's not:

I tried several times to get the code to work on their T4 sign-in page, but to no avail. Finally in frustration I called their support line (helpfully open on a Sunday afternoon) only to be told that this letter was giving me a "web access code" to file my T5, not my T4.
Was I supposed to be able to figure that out somehow on my own?