I really like the way that the developers of Adium, a Mac OS X instant messaging application, put an alias to the Applications folder right in the install disk image: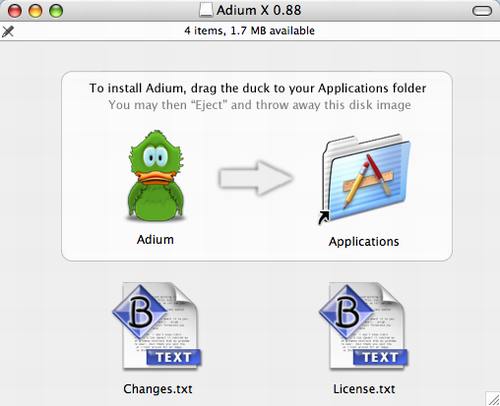 The result is that all I need to do when installing the application is drag it into the alias; otherwise (and much more commonly with OS X applications), I need to open up another Finder window, position it so that I can drag and drop from the Adium install window, and then drag Adium into Applications in the second window.
It would be nice if all OS X developers did what the Adium developers do.
In the meantime, something that can make application installing a little faster is to drag the Applications folder into the documents section of the OS X "dock," so that you end up like this: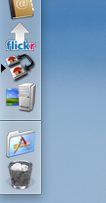 Now installing apps is as simple as draging them from the install image onto this icon on the dock.