Dating a woman with Ben Franklin hours has been transformative: I was up at 5:30 this morning, and out on my bicycle across to Stratford for coffee at 6:30. It was a brisk morning, but I've learned this spring that, even as the temperature approaches 0ºC, as long as I dress warmly and the roads are clear, cycling is a breeze.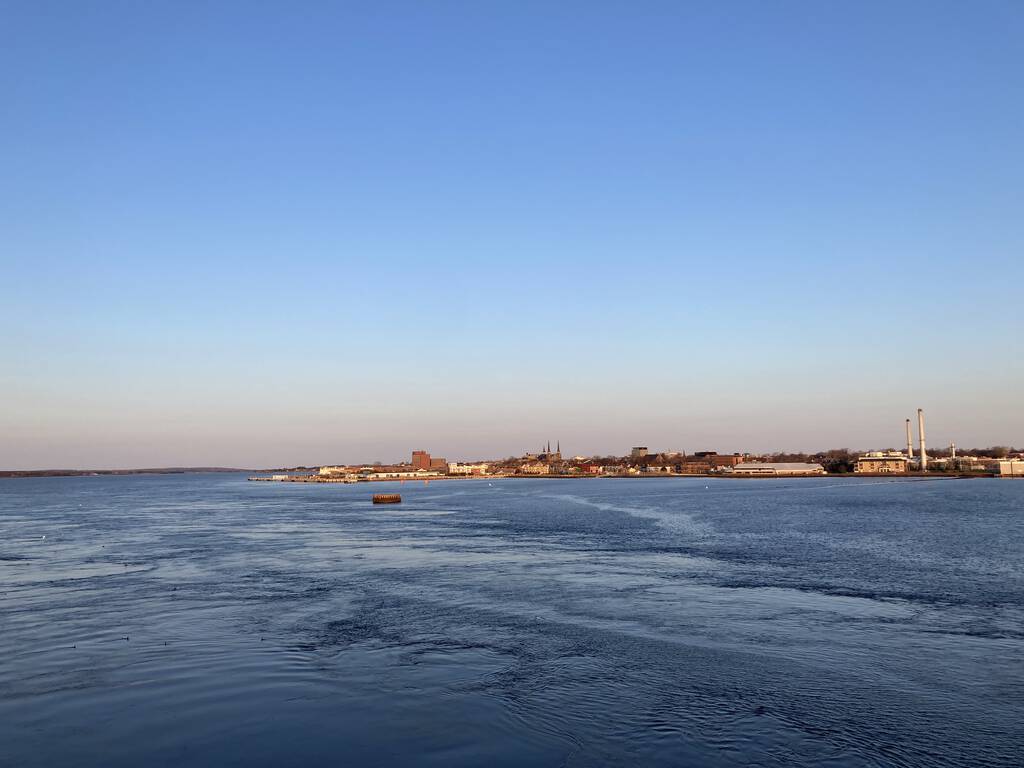 On the cycle back from coffee at The Lucky Bean I noticed that the pedestrian traffic signal at the Esso corner in Stratford was out. I Googled "pei road report" and was happy to find that the Department of Transportation and Infrastructure takes road problem reports by text message. And so I made a report. And, once they opened for the day, I got a reply:
This is a handy service, and I wish the City of Charlottetown supported the same thing (I'm the city's foremost reporter of pedestrian signal problems, which means a lot of calls to Public Works).