Our house at 100 Prince Street has two rooms, the upstairs bath and the downstairs kitchen, that are lit with halogen light bulbs on tracks. Each track holds four 50 watt bulbs. The bulbs are hot, burn out a lot, and are expensive to replace ($17 for a package of three).
I'd always been under the impression that there was something special about the whole halogen-lighting setup, and that these were bulbs we couldn't replace unless we replaced the fixtures; a helpful clerk at Canadian Tire disabused me of this notion this afternoon, telling me and another guy with the same issue that although a compact fluorescent replacement might stick out a little more, there's no problem with swapping out halogen and replacing them.
And so I bought two packages of two 9 watt ECObulbPLUS compact fluorescent bulbs to retrofit the bulbs in the upstairs bath — three of them burnt out over the last week anyway, so it was high time.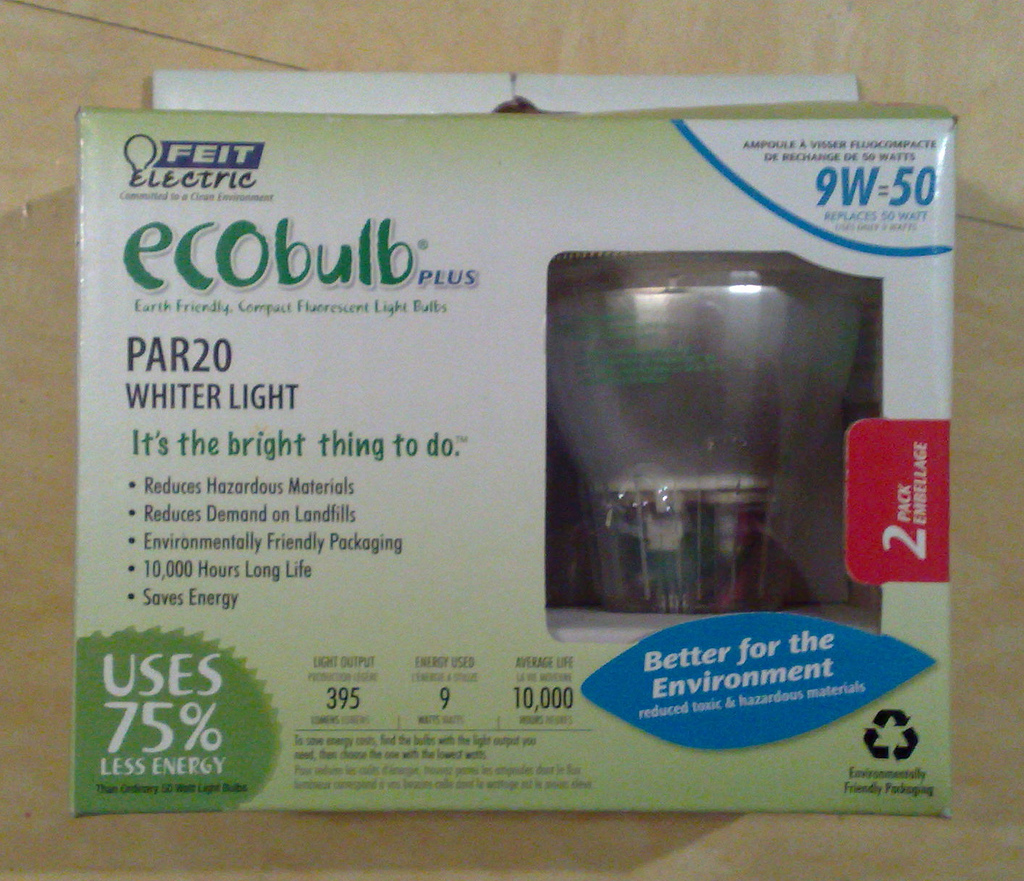 The new bulbs were just a little longer than the ones they replace, but because the fixtures aren't the kind where the bulbs are flush, this didn't matter at all.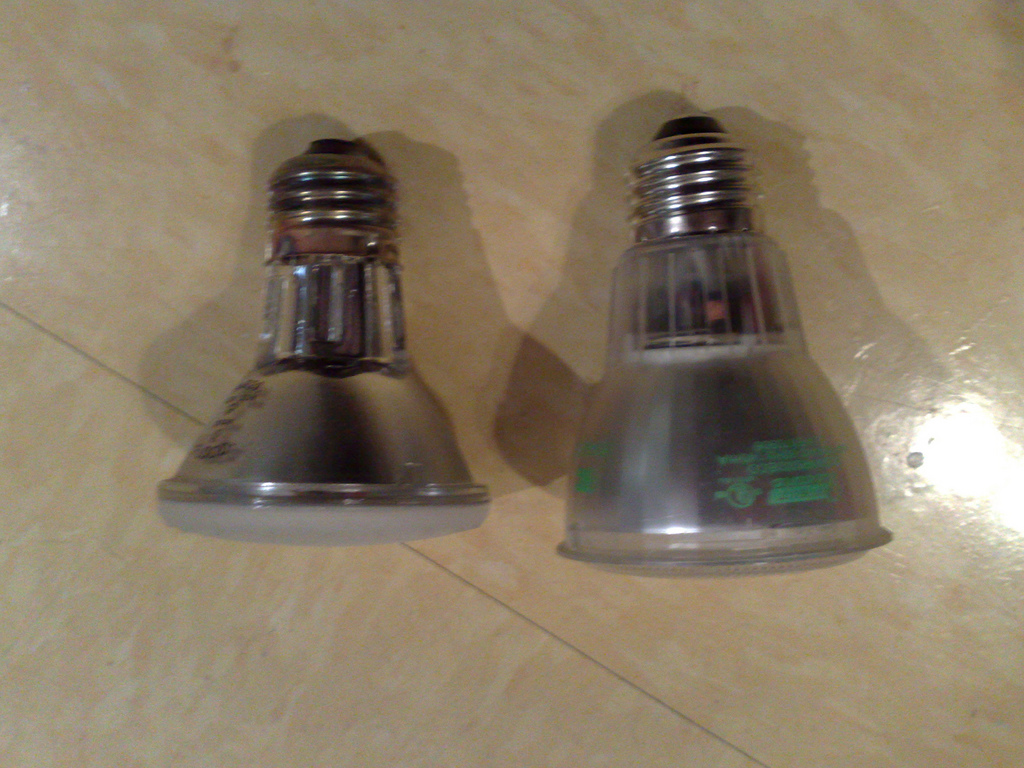 The light is only slightly less "warm feeling" than the halogens, and not at all like the "fluorescent-lit 1975 high school history classroom in the middle of winter"-light I assumed I might be ending up with: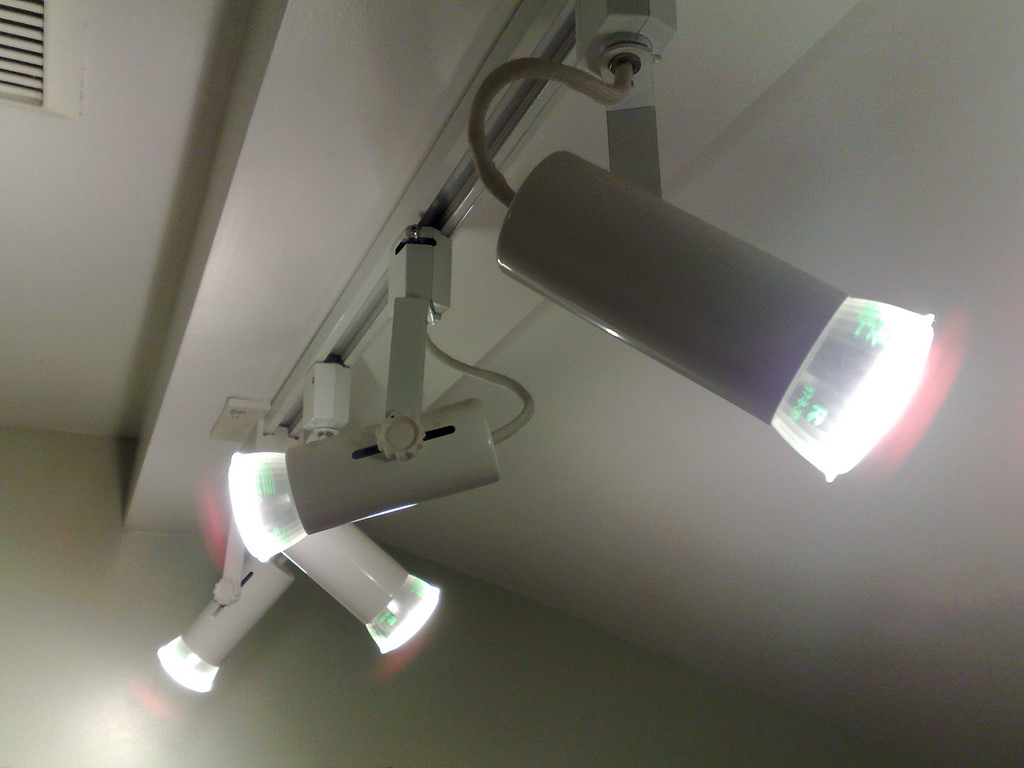 I replaced 200 watts of bulbs with 36 watts of bulbs. Assuming we have the bathroom lights on for 2 hours a day, or 730 hours a year, that would mean that, before the change, we were using 146 kilowatt hours to light the bathroom every year, for a cost, at the Maritime Electric rate of 15.15 cents/kwh, of $22.11 per year.
After swapping in the new bulbs we'll use 26.28 kwh/year for a cost of $3.98/year. The bulbs were on sale for $10 per package, so the $20 total cost will be paid for in the first year of the bulbs 9-year rated lifespan.
Next stop: the kitchen. There are six of the 50 watt halogen bulbs there that need replacing, and the Canadian Tire sale is still on.