If you'd rather consume this blog by email, a reminder that you can sign up for a daily digest of posts.
The digest gets sent daily at 6:00 a.m. (a shift forward at the suggestion of my friend Ray, my trusted source for all things early-morning-related).
Here's what it will look like in your inbox: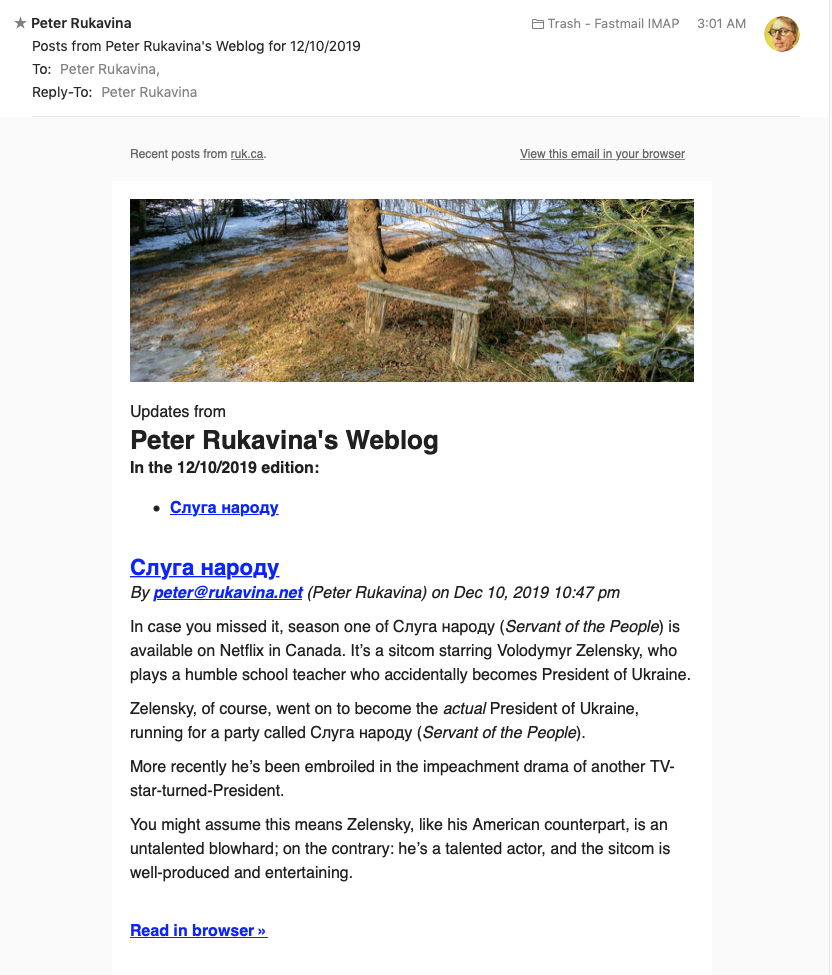 There are 62 subscribers as I type. All you receive is what I post here (no ads or other promotions), and I don't share the list of subscribers with anyone.