I really, really like Lumi, a company offering small runs of things like screen printing kits and vinyl decals from your own artwork. To try its services out, I prepared a vector version of the Reinvented logo and used Lumi's remarkably simply web tool to upload it and select products to order (I ordered a vinyl decal and a screen print kit; total price $26.60 US).
Fifteen days after I ordered, the package arrived here in Charlottetown.
Lumi really needs to update its packaging game; my shipment was packed in a thin cardboard envelope that was twice as large as it needed to be and had been folded over double by the post office; the screen print ink in the package had started to leak a little. That all said, the decal and screen arrived intact and ready for use.
Here's the vinyl decal before installation: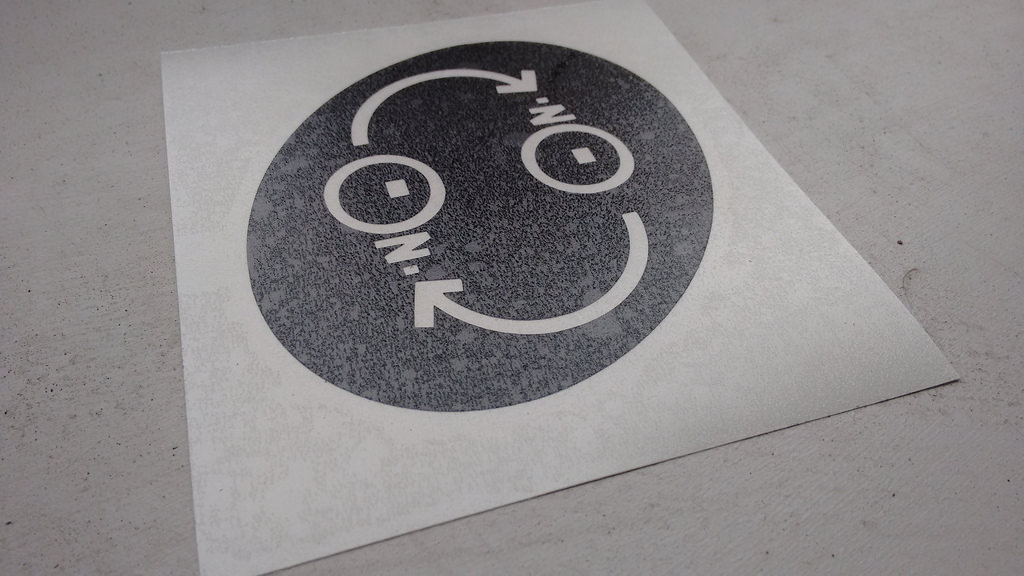 And here's the vinyl decal installed on the door of the Reinventorium: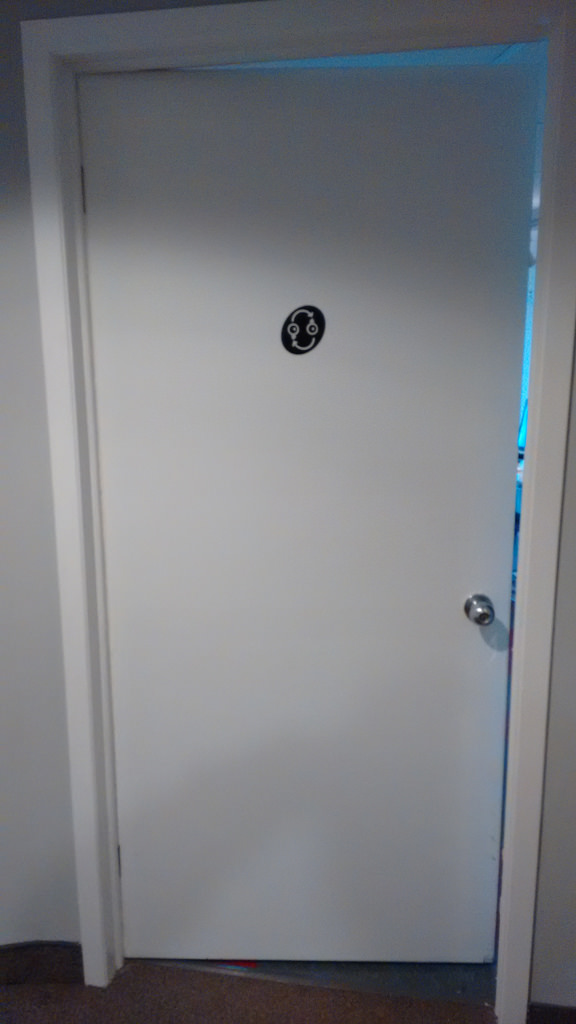 It was very easy to install, especially as a the kit included a squeegee. Lumi's guide to decal installation was helpful, especially the caution to be careful when removing the transfer sheet (Reinvented almost lost an eyeball, but I used the aforementioned caution and avoided this).