I get a local newspaper or real estate flyer through my door almost every day here in Copenhagen, so I decided it was time to be able to parse the Danish listings: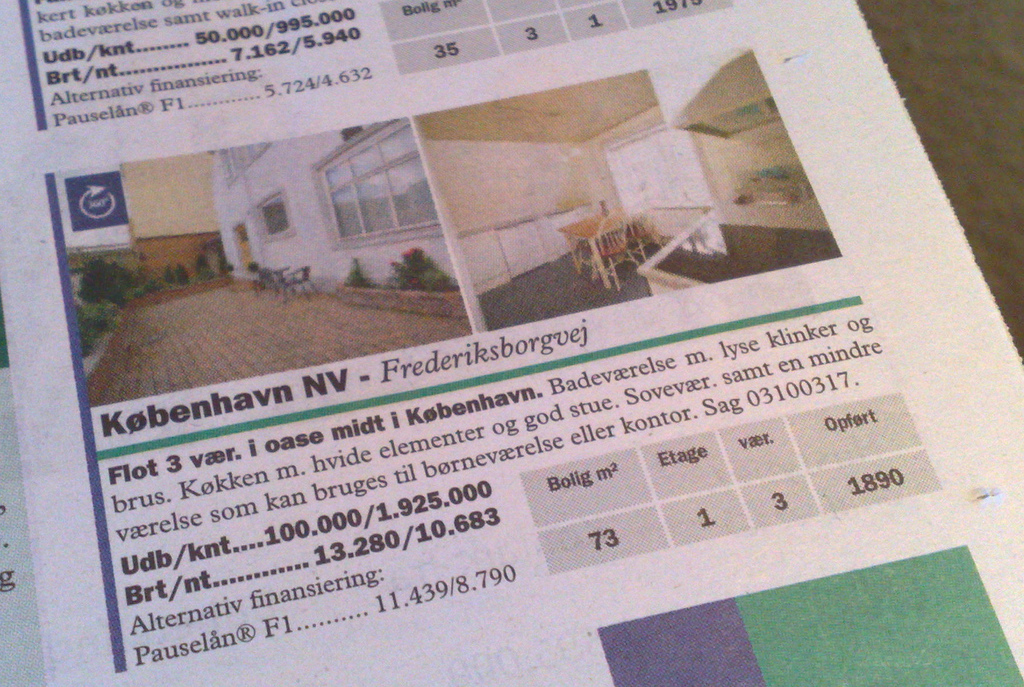 Here's what I've learned:
Udb is short for Udbetaling — "payment."
Knt is short for Kontantpris — "cash price."
Brt is short for Brutto — "gross."
Nt is short for Netto — "net."
Of course I have no idea what these terms actually mean in the Danish context. Is the Udbetaling the "down payment" or the "monthly maintenance fee." Any light my Danish friends can shed would be welcome.
The 1,925,000 DKK "cash price" is about $400,000 Canadian. The 100,000 DKK "payment" is about $20,000 Canadian.