I popped up to The Source (née Radio Shack) in the Confederation Court Mall yesterday to pick up some earphones for my brother Mike, who was about to jump on a plane back to Hamilton and needed a pair to while away the flight. I was greeted by this scene: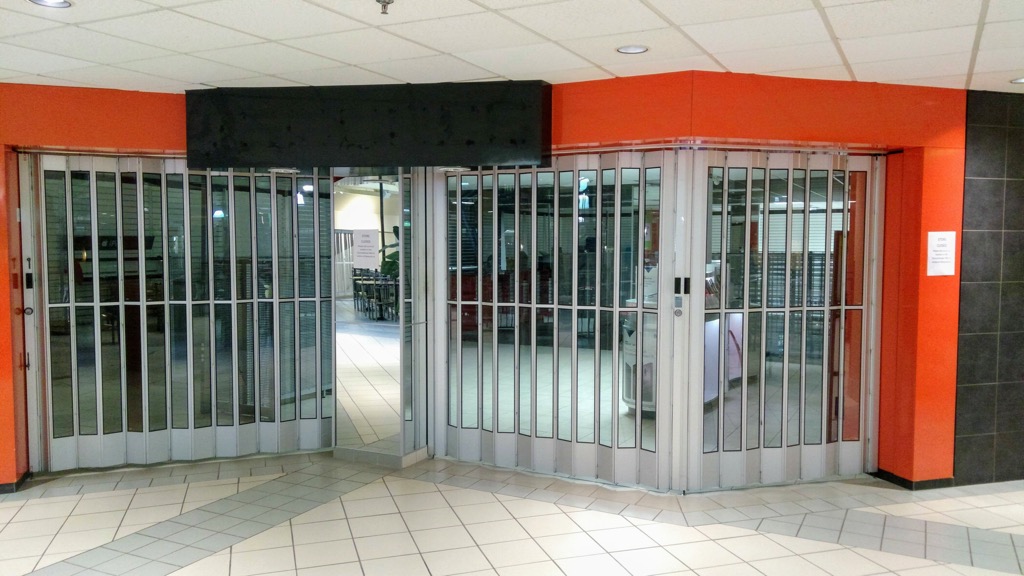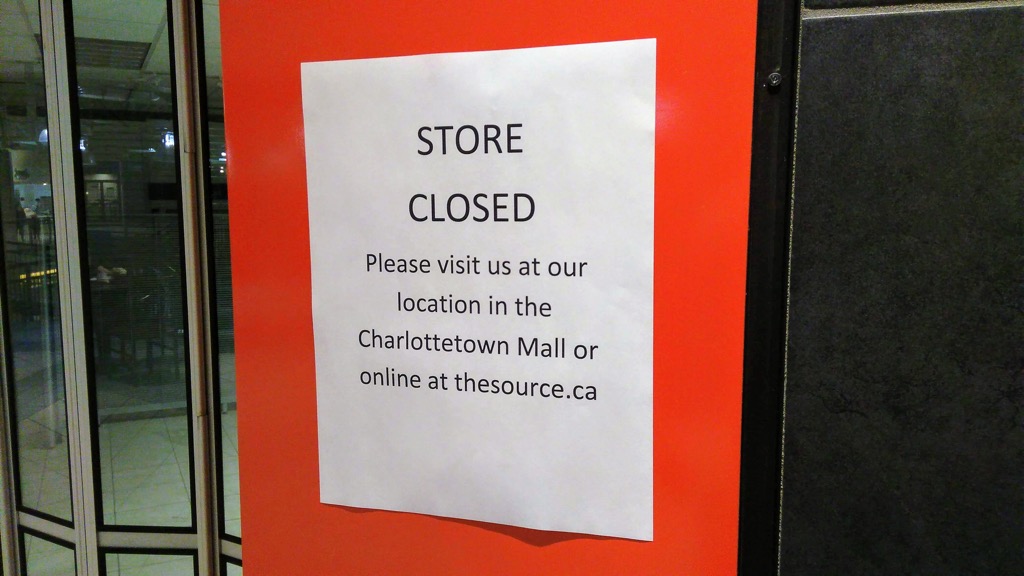 The Source has closed.
This is a blow to downtown Charlottetown, the immediate practical effects of which were evident from my earphone search: I tried "Bob's," the dollar-store-like discount store on the first floor of the mall, and Shopper's Drug Mart, and while they both sell earphones, they are of the cheap $7 variety, and they don't have anything for a modern iPhone.
When I first moved to Charlottetown in 1993, I was happy to find a very well-stocked Radio Shack store on Queen Street just south of Richmond. It was a handy shop to pick up many things unavailable elsewhere: batteries, serial cables, soldering irons, resistors, floppy disks, tractor printer paper; all the stuff of digital life at the dawn of the Internet.
The store later moved to Grafton Street across from the Confederation Centre of the Arts1, and later, rebranded as "The Source," to the second floor of the Confederation Court Mall. Although The Source was never as hobbyist-focused as Radio Shack, it continued to be a place to get batteries, USB cables, mobile phone SIM cards, ink cartridges, clock radios, SD cards, Ethernet cables and earphones; all the stuff of digital life in the Internet's adolescence.
While there's a The Source out at the Charlottetown Mall, that's effectively as far away as Amazon.ca is for many people living and working downtown, and the effect will, I'm sure, be a loss of local jobs and purchasing in addition to the loss of convenience.
So long, Radio Shack: you will be missed.
1. Thanks to my friend Dave Cairns for reminding me of this location.