Earlier today, Steven posted on his blog:
Notice that there are four hyperlinks back to this site (I've highlighted each link in a red box). When Technorati spidered Steven's site, the result, in my Technorati Cosmos is four links: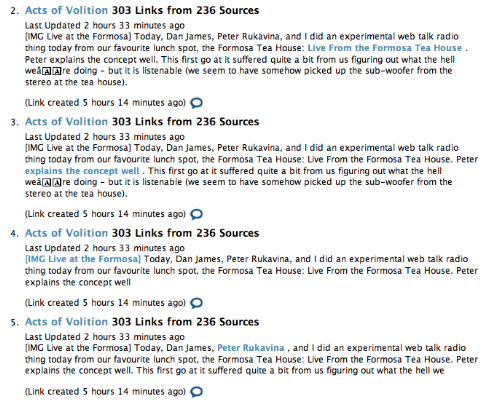 In their FAQ, Technorati defines an inbound link:
In a blog or on a webpage, the term inbound links refers to the hyperlinks pointing to that page or blog entry.
On one level, then, because there are four hyperlinks in Steven's post, it makes sense that it would appear four times in my Cosmos. It would be handy, however, to have this boiled down to one link, which is what it really is.
Presumably this would be possible simply by counting a link only once per blog post.
Is it?