On page 73 of the 2019 East Coast Music Awards program there's a half page advertisement for the PEI Liquor Control Commission: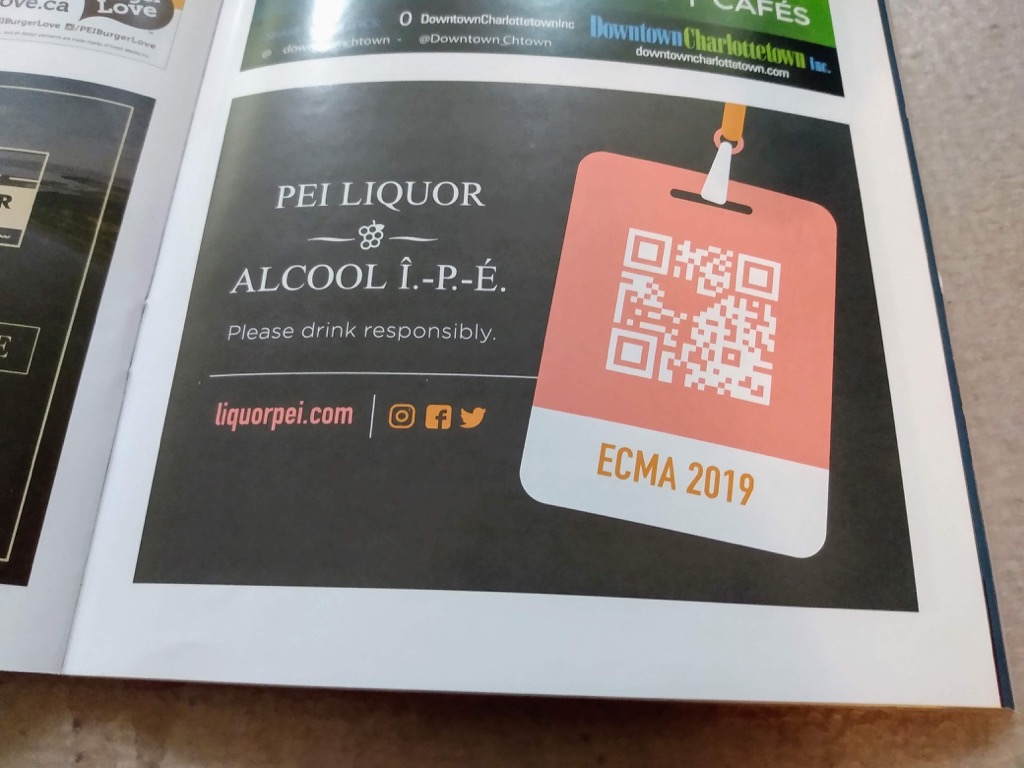 You will note that a QR Code figures prominently in the design of the ad; while leafing through the program this morning I noticed this, and I pulled out my phone to see what was encoded therein.
For reasons perhaps having to do with the QR Code's non-standard white-on-salmon presentation, I couldn't get it to scan; to do anything with it I needed to take a photo of the ad and then doctor the photo on my Mac, inverting the colours to be dark-on-light. Once I did that I could scan the code from my phone, where it unfurled into a link for Shopify's website: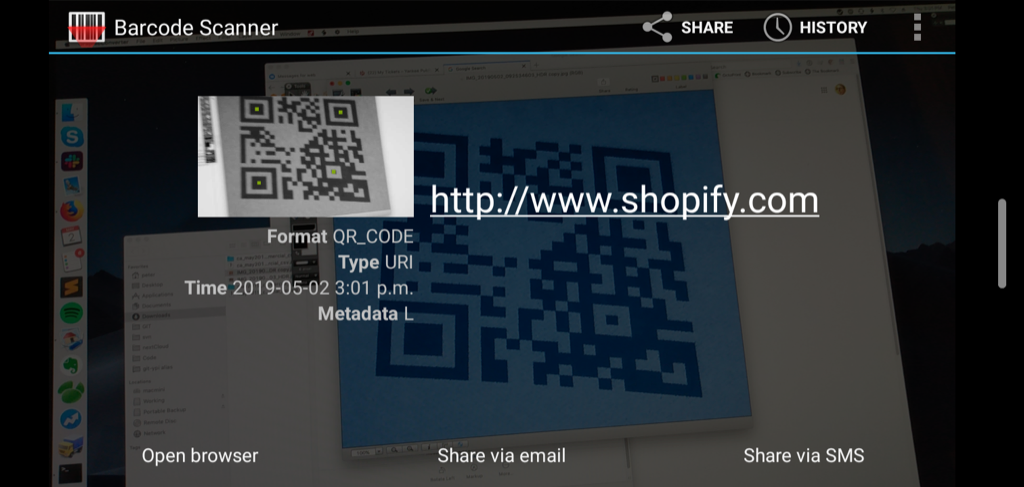 I alerted the marketing department at the PEI Liquor Control Commission, and their response was that it was "a stock image that was used to create the ad for the ECMA program, and was not intended to be used as a functional QR code."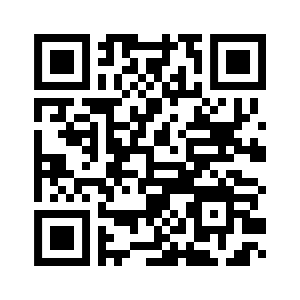 While we all share a laugh about the folly of our government's liquor regulator accidentally advertising for Shopify, there's a more profound revelation to be gleaned here, and that is that QR Codes, always questionable to begin with, and of so limited a practical utility as to approach none, have now become digital tchotchkes so meaningless that there is apparently very little risk in dropping random ones here and there, safe in the knowledge that nobody's ever going to scan them.