Remember the City of Charlottetown bicycle rack incentive program? It's starting to bear fruit: I was happy to see that our friends at Purity Dairy took me up on my suggestion they install one: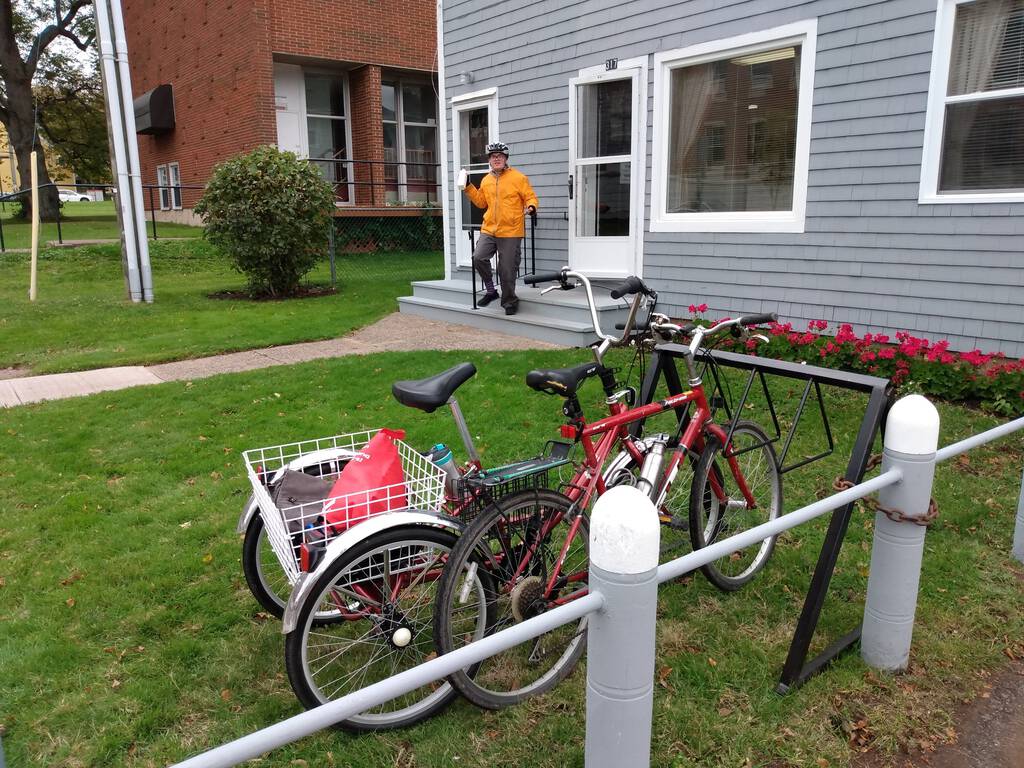 Here's the case I made to personable owner Tom Cullen back in August:
While you were right to point out that we Purity customers can make do with leaning our bikes on fences and parking sign poles, I think that, beyond the utility of bicycle racks, having one in front of Purity would encourage customers to ride bicycles when visiting to shop.

One of Purity's aces in the hole is your proximity to downtown Charlottetown and to the Confederation Trail, making it really, really easy to build a visit to Purity into one's everyday cycling routine. I'd like more people to do that, and I think having a piece of infrastructure that telegraphs that to the community would be a positive contribution you could make.
Purity Dairy is the last family-run dairy on Prince Edward Island. It's extremely conveniently located in the heart of the city, and, perhaps unknown to many potential customers, sells its products directly from the front office. They're even open on Saturday mornings. And they have some of the nicest people behind the counter that you'll ever meet, people that Oliver, the official milk purchaser in our family, has gotten to know well over the last two years on our regular Saturday visit.
Our Saturday visits this summer and fall have all been on our bicycles, and that we now have a convenient place to park them, and a dairy that, through its new bicycle rack, is advertising to the community "hey, you can ride your bike here!" is even better.