You don't actually need ink to be able to "print" with a letterpress: thick paper, large, bold type and sufficient pressure will do. I've wanted to make a new sign for the office door here at the Reinventorium for a while; wanting to print this afternoon, but also wanting to avoid the hassle of cleaning up the press afterwards, I decided to see what I could create without ink.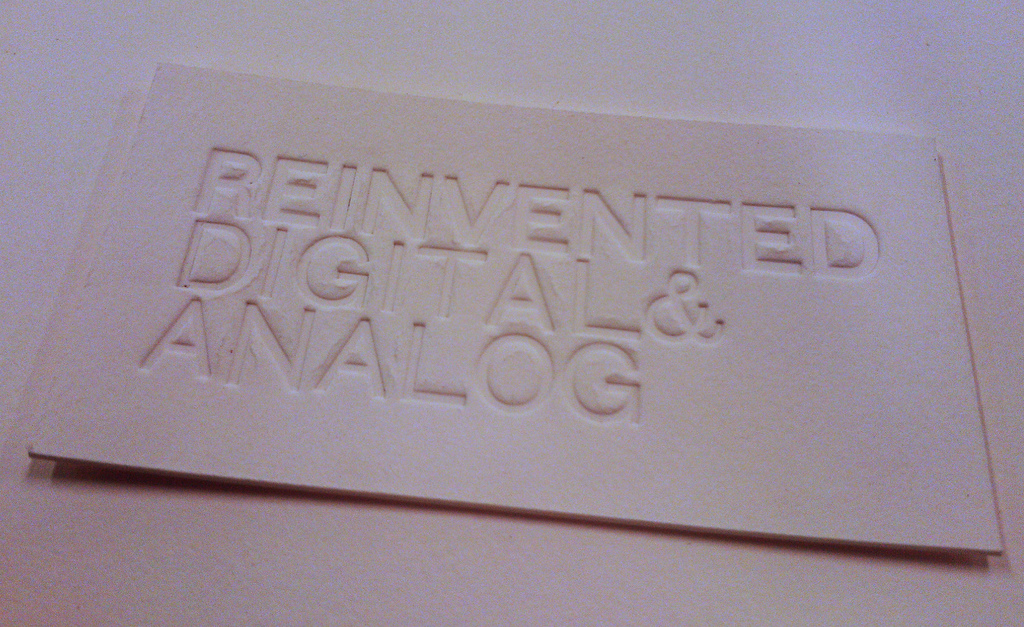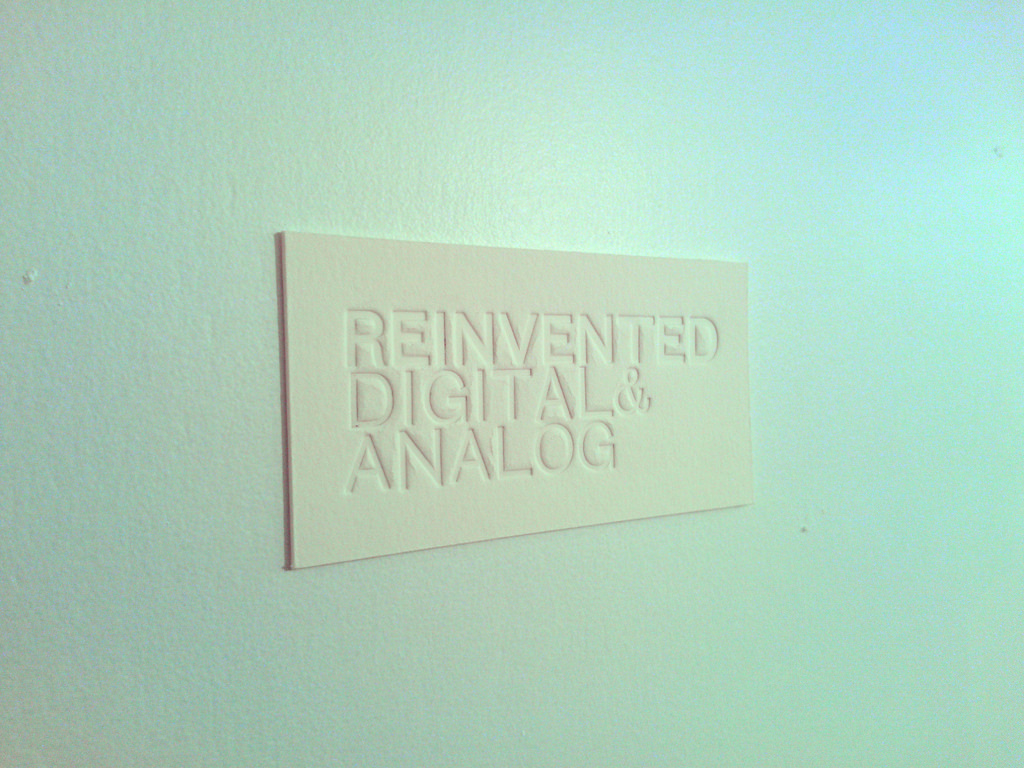 The paper is Crane Lettra 220 lb. in "ecru white." The type is an unnamed 36 point all-caps face I purchased this spring from Atelier Domino in Montreal.
I actually created a little too much of an impression: if you look carefully you can see some "rupturing" around certain of the letters. Perhaps I should have used a little less packing, or moistened the stock a little before taking the impression. Nonetheless, I'm happy with the result, and it's on the door to the office now.