As an experiment I decided to see if I could print a fountain pen on my 3D printer
I found this Open 3D Fountain pen model on Thingiverse, and I've been printing it this week (each of the three sections take a couple of hours or more to print).
One of the things I realized when I went to print is that when I switched from using a MacBook Air to using a Mac Mini as my computer I lost the use of an SD card reader. I could have powered up the MacBook Air, but I opted instead to use the opportunity to experiment with OctoPrint, the self-styled "snappy web interface for your 3D printer."
OctoPrint makes the process of using my Monoprice Select Mini 3D printer so much easier: rather than having to schlep an SD card around from computer to printer, I just connect the printer to the Raspberry Pi I set up (via OctoPi) with OctoPrint and then can control and monitor the entire print process from there.
OctoPrint has some very nice features.
The Temperature tab shows me the temperature of the print head and of the heated bed (and let's me adjust, if needed):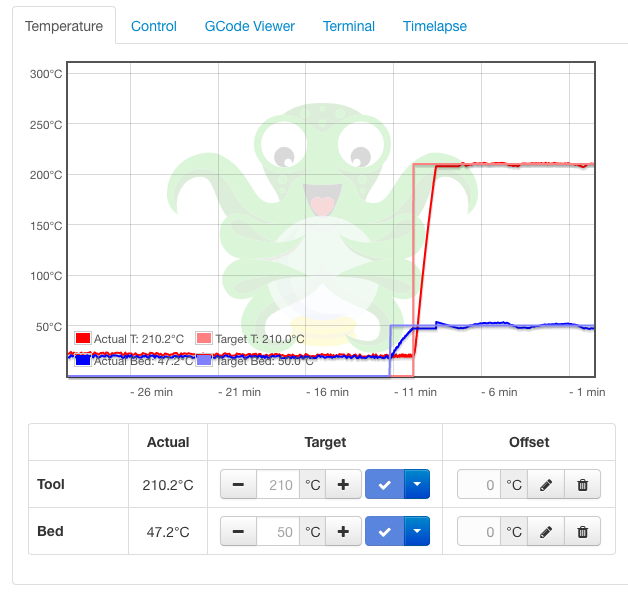 The GCode Viewer tab shows me the print head in real time: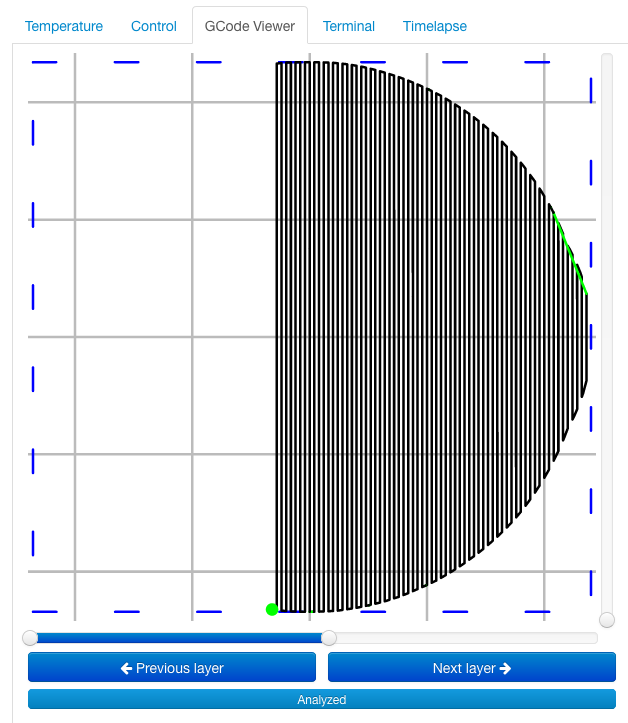 And the Control tab shows me a live view of the print job via a webcam that I've connected to the Raspberry Pi: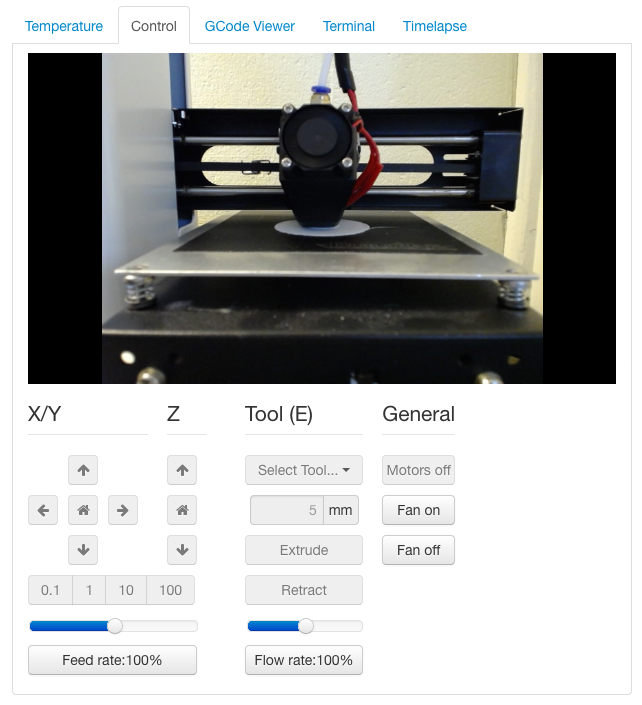 OctoPrint can create a timelapse of the print job, using parameters I set; here's what it created when I set it to take a timelapse shot every 10 seconds and printed the pen's barrel:
And here's a timelapse of the printing of the cap, taken from a different angle:
I've printed the three parts of the pen and, despite that I have a low-end printer, to my surprise, aided by a little bit of beeswax, the threaded parts screwed together without issue.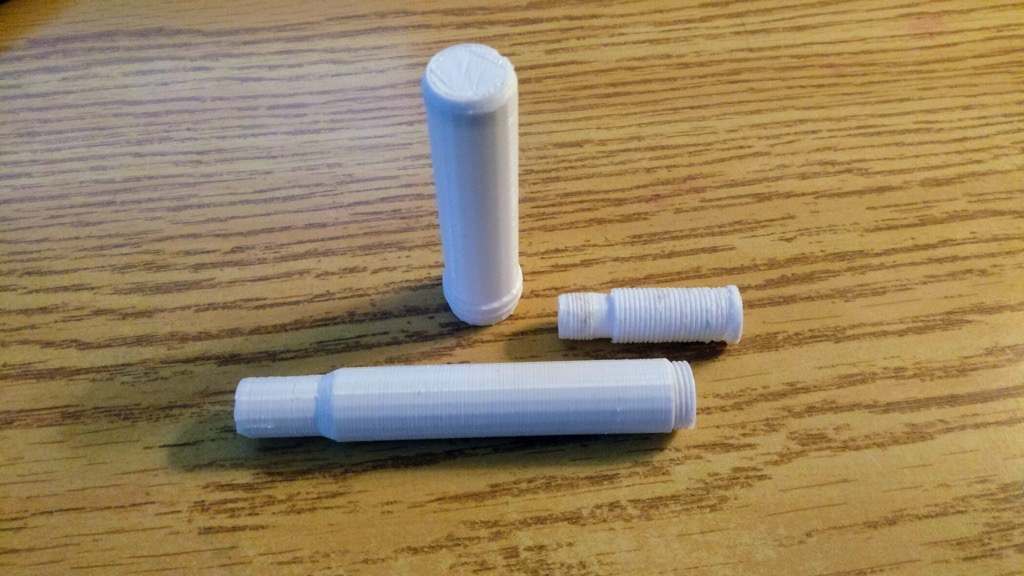 Here's the barrel screwed to the top: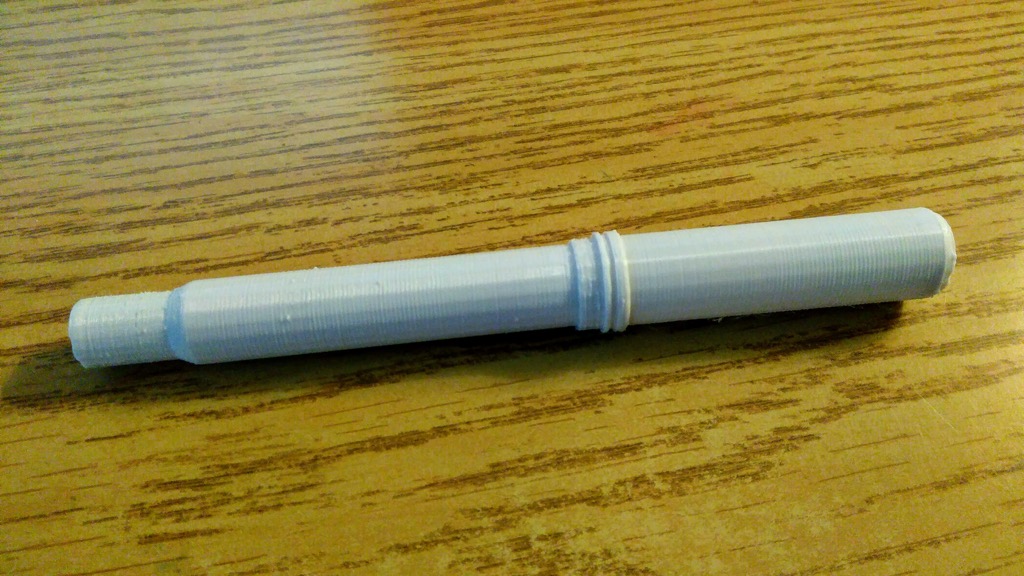 It doesn't look like a million bucks, but with some sanding and perhaps some painting, it might amount to something more than a striated hulk.
I've ordered a JoWo #6 nib to complete the pen, and once it arrives I'll assemble everything and see how it feels as a pen.