Our friend G. was cleaning up the other day and came across his Borrower's Card from the Prince Street School Library. G. was a Prince Street student in the 1950s (in the old school). The library was described as follows in Mabel Matheson's History of Prince Street School:
And our most recent and most ambitious project — the establishment of the Prince Street School Library. This is a unique project — conceived by the principal, undertaken by the staff, originally financed entirely out of school funds, and still largely supported in the same way, although the Board now makes an annual grant; and contributions have been received from organizations end Individuals especially to "The E. Lillian McKenzie Memorial Section" dedicated December 8, 1960. Although still in its infancy, it costs a great deal to feed it. Our brain-child has a voracious appetite!
Here's G.'s Borrower's Card; as you can see, he had an appetite for adventure: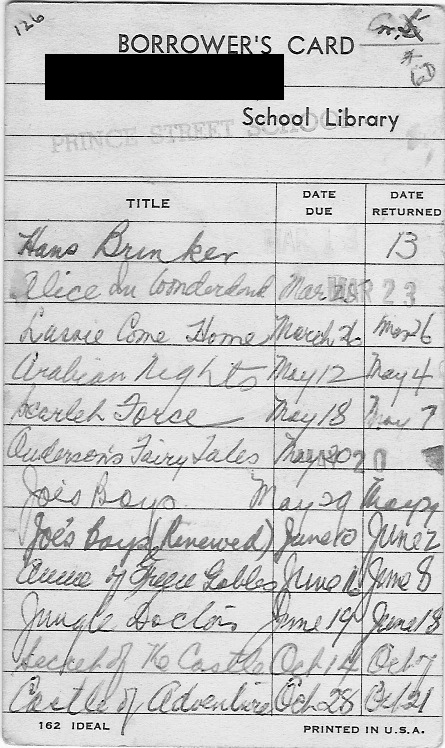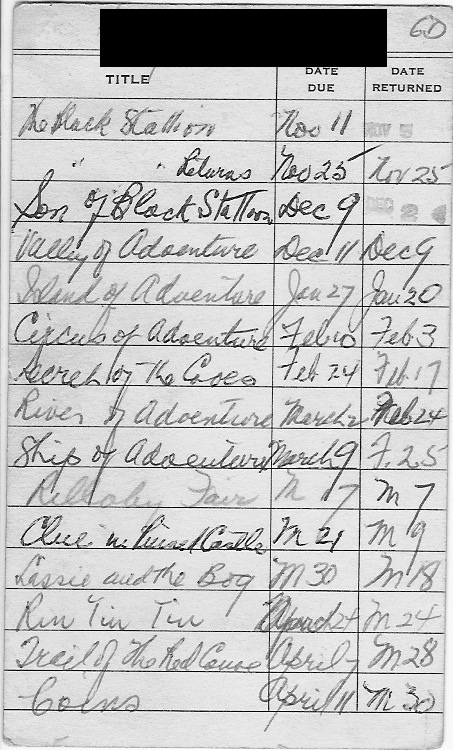 It would be an interesting experiment to look to see which of these books, if any, remains in the school's collection.