I've printed the tickets for the annual Prince Street Home and School Association's Christmas raffle for the past 2 years using a simple "design in OmniGraffle, print at Staples" technique. This year I decided to try out my newly-delivered Gill Sans (from M&H Type) and do the 2010 tickets as a letterpress job.
I've got a numbering machine and some perf rule (to let me number and perforate the tickets) on the way from Don Black Linecasting; in the interim, I roughed things out on paper for a 5 inch by 2 inch ticket, and set the left-hand-side type in 18pt. and 12pt. Gill Sans: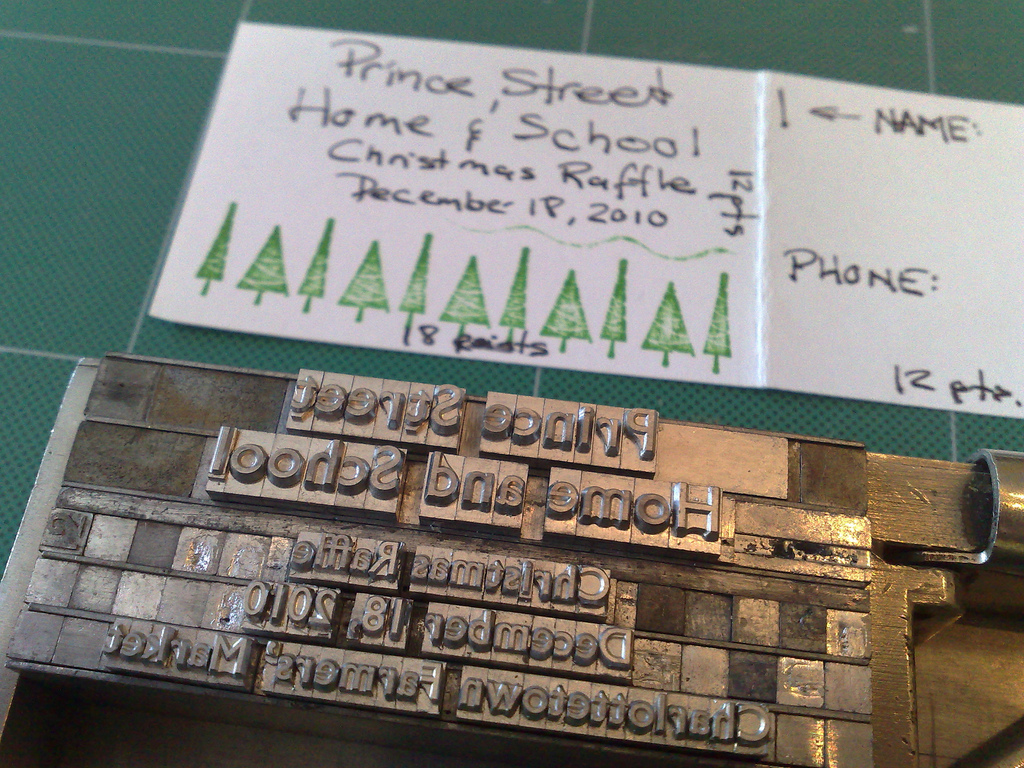 The green Christmas trees are a rubber stamp I bought at Michaels yesterday for $1.50; as I'm only printing 300 tickets, it seemed reasonable to add a bit of colour to each by stamping them individually after printing (it may seem less reasonable once I've stamped all 300).
Tickets will be available in December at the Charlottetown Farmers' Market and the draw date is December 18, 2010. I hope to have all the tickets printed and ready by the time I take off for a two-week vacation at the end of this week.